annanotbob2's Diaryland Diary
-----------------------------------------------------------------------------------------
Gifts from the grass
I haven't written a proper blog, updating events, for ages and now I feel I can't start just wittering on as you won't know where we're at and nor will I when I read through all this in my old age, but I'm struggling. Bloke bodged me up a laptop to use downstairs but it keeps getting all its memory gobbled up by google for hours on end and is unusable at the precise time I want to half watch some old tut on the telly while pondering and blogging and getting up for a walkabout. You know how writing is.
So now here I am squished into a corner in the bedroom, with not enough space for my legs and a chair on wheels that get stuck in the too-thick carpet, at half past midnight when I'm all a twitch with nerves about visiting my ED tomorrow in the company of her bleeding Auntie, who may well drive me nuts.
So.
1. The house is coming along OK. Slowly, but progress being made. Pictures will follow.
2. The garden turned out to be all overgrown couch grass, so long that it had lain down and spread in all directions, making a thick dead layer between it and the paving stones buried beneath. It's not all bad, as things in pots are thriving in the open sunlight and we keep finding things in the lawn, like this: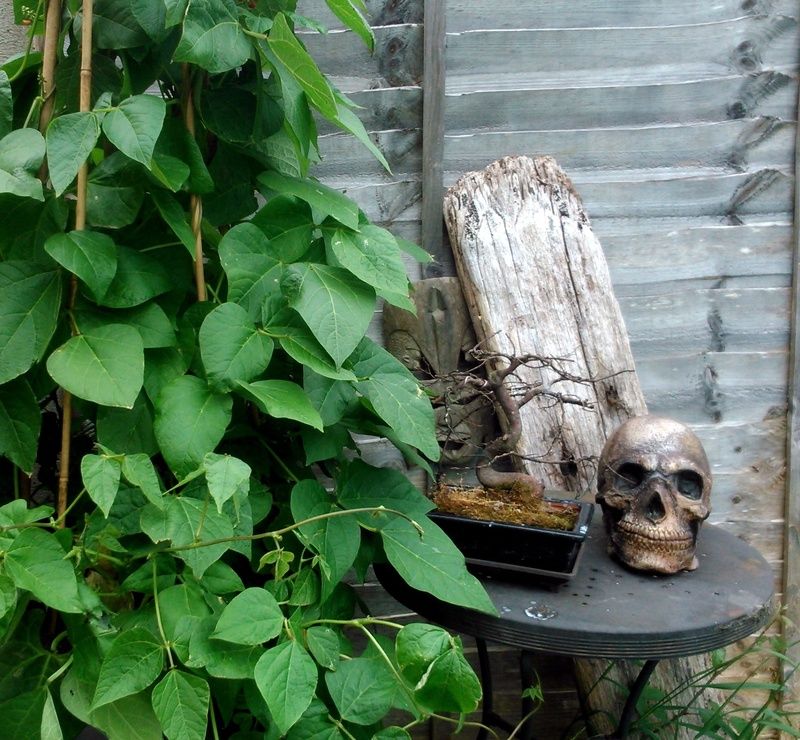 The skull, that is. Made of squidgy rubbery stuff. As you can see, I killed Son's bonsai but it lived a lot longer than I'd have predicted under my care, for such a high maintenance plant and it sits well with the skull. The beans are coming on a treat.
I just spent hours looking for this photo (OK - half an hour, but that's ages):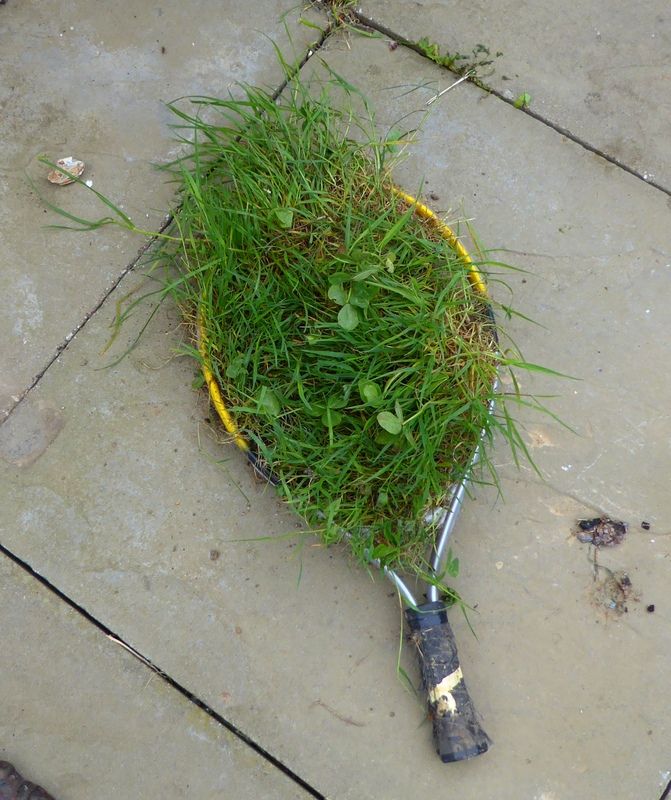 of the second best thing we have found in the lawn and now it's 1.15 and I must go to bed.
Sweet dreams dear friends xxx
1:18 a.m. - 18.07.15

-----------------------------------------------------------------------------------------