annanotbob2's Diaryland Diary
-----------------------------------------------------------------------------------------
Tuesday
Bees live in a hole in the ground in our garden. I looked them up and they're solitary bees, apparently, but they don't know that - there's shitloads of them going in and out all day. Masses of bumblebees and other smaller ones, sometimes up to eight going in, one after the other. It's very peaceable but I do wish I had one of those cameras to see what they're up to down there. Instead I sat on a chair, smoking a wee spliff and taking pictures of them going in and out: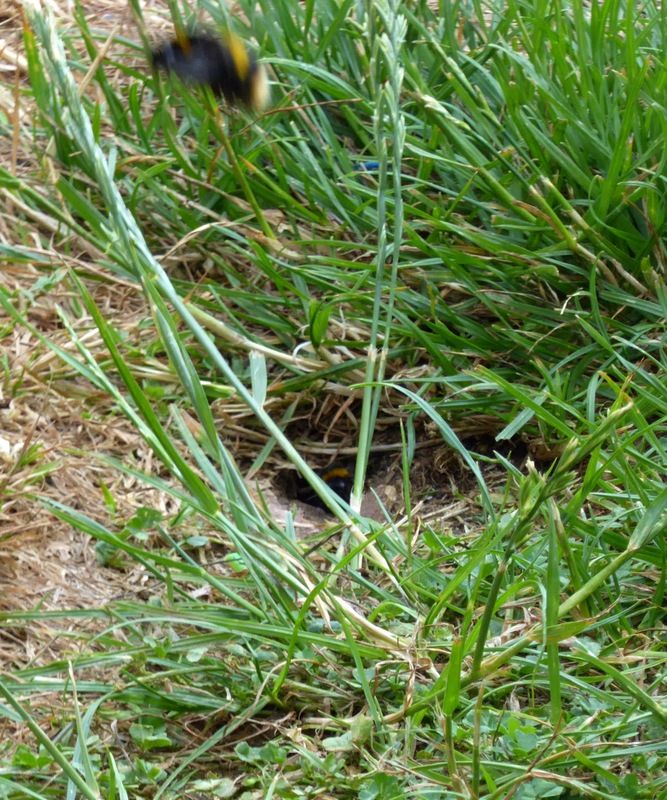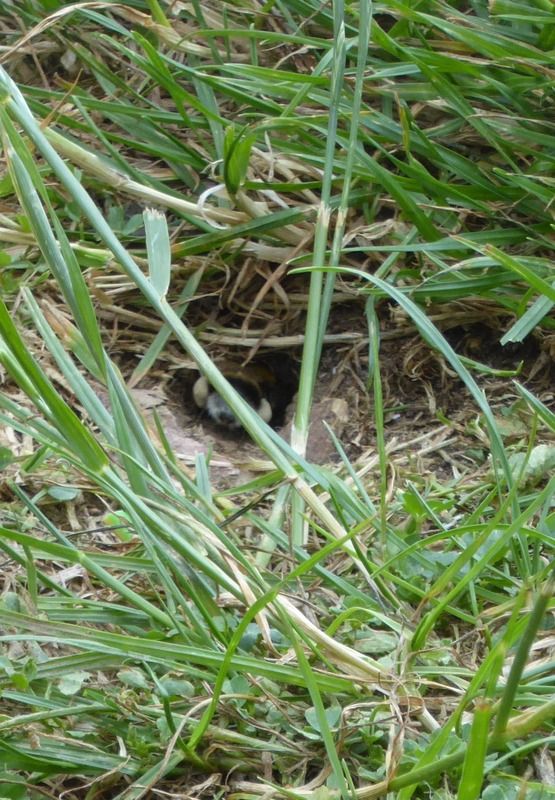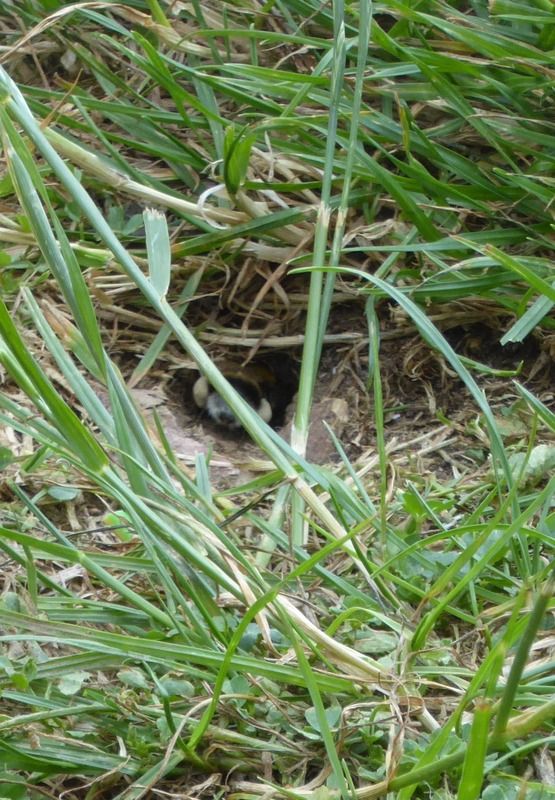 It's a bit more peaceful all round now the weather's gone mediocre, the gas men have finished digging up the road and YD and H have gone up to start the ball rolling on being paid to leave London and move down to the coast. Then they'll have two weeks at my brother's house while he and his wife are on holiday and by the time that's over I'm praying we'll have the front bedroom done and they'll be able to have this room till they find a place. What I'm mostly praying for is them quickly quickly finding a decent house to settle down in with GS, who has chosen to live sofa-surfing with them rather than stay another day with his neglectful step-father. If any of you have a spare prayer/wish/good vibe, please send it YD's way (and H and GS). They could really do with a break. I know I ask a lot in the way of prayers (especially for an atheist), but we've done well in the past, when it mattered and it matters now.
GS has already managed to get a place in one of the local football teams, via the friend he made at Shambala festival two years ago. He went along as a substitute last week, scored two of the three goals they won by, went back yesterday and was asked to join properly. Good work, GS. I should mention perhaps that British, local, youth football is very different to team sport in the US. Nobody much watches it for a start. Parents watch younger kids, but teenagers not so much. They do it because they want to play, there's not much, if any, kudos attached.
OK, bedtime.
Laters xxx
1:39 a.m. - 15.07.15

-----------------------------------------------------------------------------------------