annanotbob2's Diaryland Diary
-----------------------------------------------------------------------------------------
Dullest entry ever
Today has been a bit better, maybe because the onset of October signals the real end of summer and it feels OK to cosy up indoors. This is a much better autumn/winter flat than it is summer - I had a list of reasons for that but they've all flown away, bastards.
I've been rocking the mixed patterns since finding a stash of YD's socks she left behind: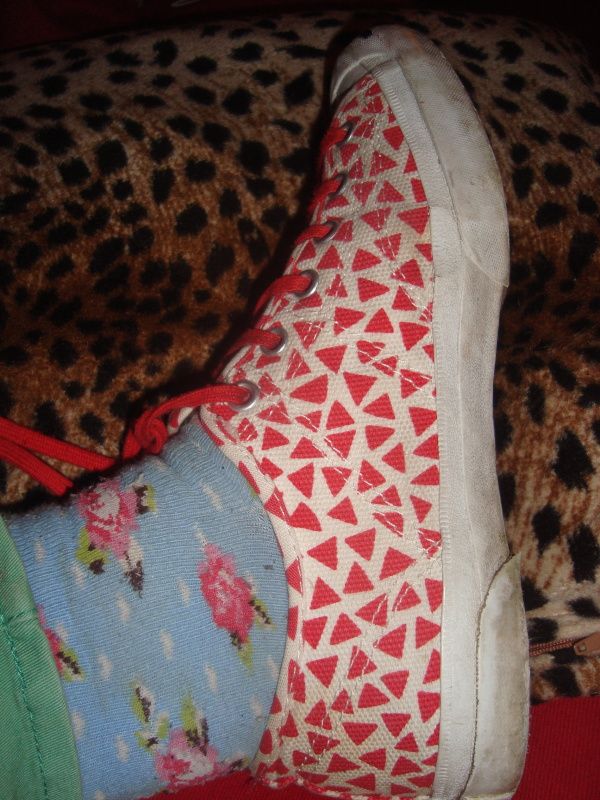 Most of the day has been spent cleaning and tidying, at a snail's pace (a poorly snail at that), interspersed with bouts of FURY about the shite that's going on in the world and the BOLLOCKS being spoken by politicians on both sides of the Atlantic.
Grateful for: fire; fairy lights; warm bed; friends; novels
11:50 p.m. - 01.10.12

-----------------------------------------------------------------------------------------