annanotbob2's Diaryland Diary
-----------------------------------------------------------------------------------------
Panic in Waitrose
And back down I've gone. Stuck on the sofa, willing myself to get up, get dressed, get some food. Dressed by 4pm, out the door before 6, heading for the shops (just round the corner) with a view to buying lots of bits and pieces to bung on a plate. Cheese, salad, cold meats, olives that kind of thing.
All fine till I got inside the shop and a boy ran past me, laughing. Next thing I knew I was hiding behind a wall on the other side of the road, carrying on as if I'd been assaulted. Heart pounding, short of breath, shivering and shaking and (who'd have thought it?) weeping and wailing.
After seeking sanctuary at S&M's for an hour or two (it being their very road that I found myself in), where I was received with kindness, understanding, mint tea and patatas bravas, I made another attempt at Waitrose and emerged with two bags of assorted munchies.
So not a totally wasted day, though I have watched four hours of telly since getting home.
Today's photo topic was glasses, which are in there somewhere: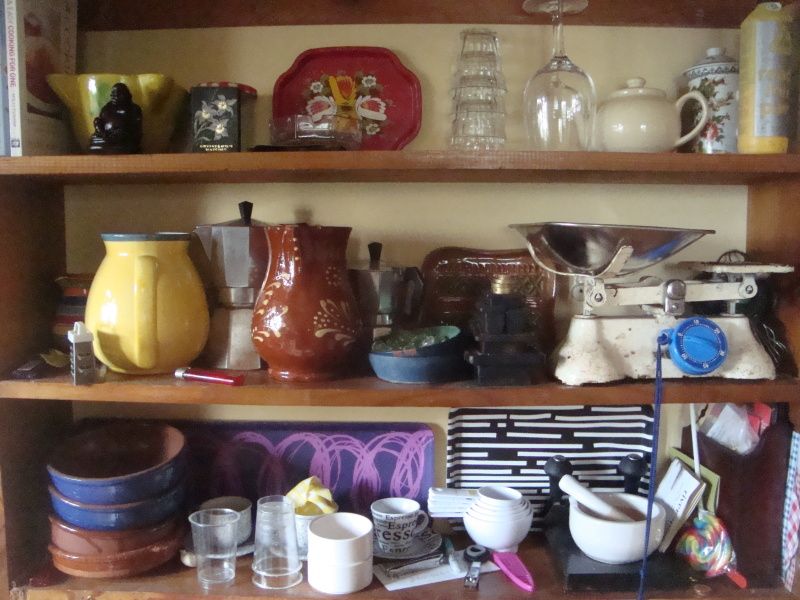 12:34 a.m. - 09.08.12

-----------------------------------------------------------------------------------------