annanotbob2's Diaryland Diary
-----------------------------------------------------------------------------------------
Getting shit done
Yeah, go me: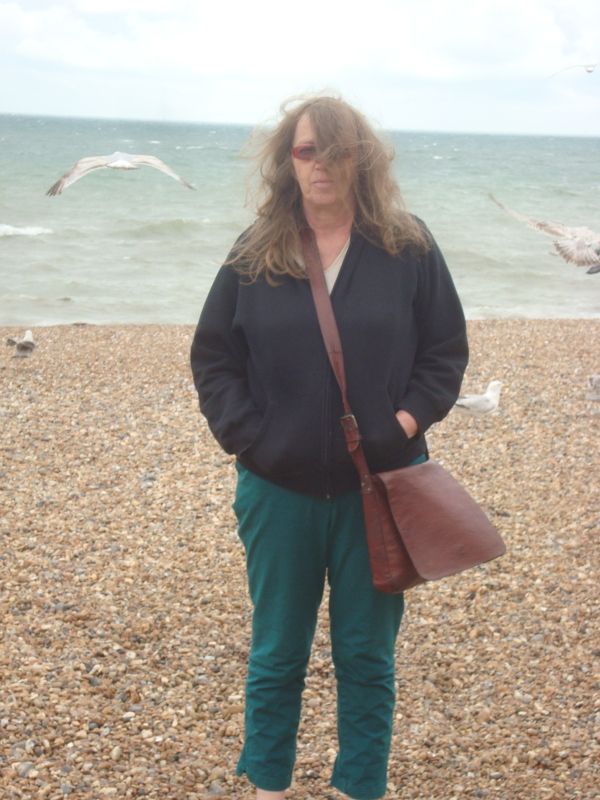 On the beach, in the shivery wind between showers. That was what I'd thought was a cheerful face - crikey, but hey, I made it to the beach and walked over two miles. It was not crowded:
Man, you have to feel sad for all the little businesses getting fucked with this weather (as I say that I realise that for some it's far worse than money - there have been appalling floods - no disrespect or order of importance intended, just this is what I am seeing here). All the bars, coffee shops, ice cream stands - not a customer in sight when the place should be heaving at this time of year.
I had a small but healthy dinner (tasted better than it looks):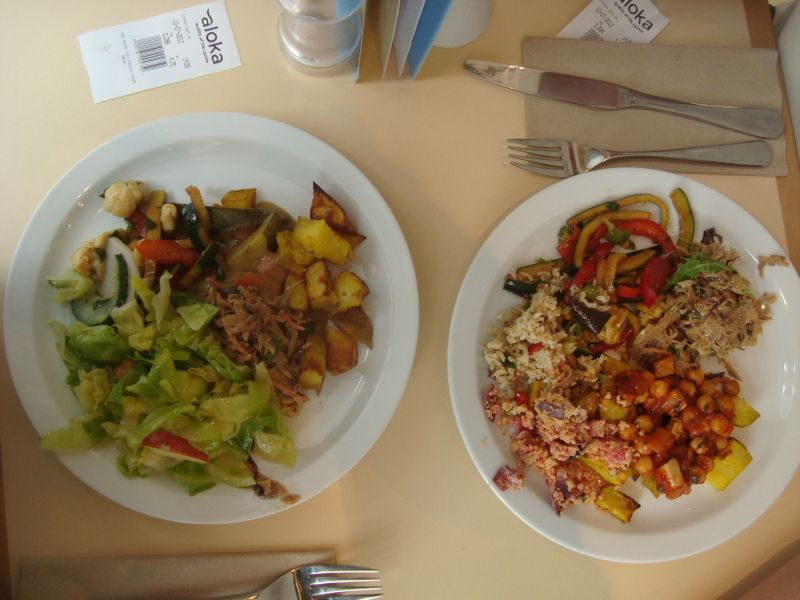 enabling me to eat breakfast for dinner with no qualms or anxiety (two fried eggs on fried tomatoes on wholemeal toast). I'm trying to chill out a bit about what I eat, because in the scheme of things my diet is pretty good, but that anxiety has to fix on something. I can't seem to just be anxious.
This evening I have had a phone call from ED asking about me, how I am, which took me so much by surprise I cried like a baby - not what I intended, but too late to worry now.
Followed by another call, from YD's boyfriend, as she wasn't up to talking, saying they'd been to A&E today and asked for an emergency psych assessment. They were expecting her as her woman (can't remember what her job title is) had called ahead, so they had her file on hand and were utterly fabulous in every way. After discussion of YD's previous experience on a ward it was decided that support at home will be a better option and someone will be round tomorrow. NHS - there when you need it, not perfect, but better than any options which involve anyone making a profit rather than being paid to do a job of work.
Tomorrow I intend to do some clearing of rampant weeds up at the allotment and perhaps a bit of cooking.
Grateful for: my darling daughters, and lovely son home from his travels tomorrow, I think; feeling tired from walking in the wind which is proper, legit tired; people looking after my girls; GBW for sending me a yoga DVD which I am building up to having a go at; a warm snuggly bed.
sweet dreams xxx
10:59 p.m. - 10.07.12

-----------------------------------------------------------------------------------------