annanotbob2's Diaryland Diary
-----------------------------------------------------------------------------------------
Diamonds in the soles of her shoes
I'm meant to be back on a soothe-a-thon, but I'm struggling. It's the usual shite - dithering about, not achieving anything beyond the maintenance of a high level of anxiety.
Not helped by the weather, which has been endless torrential showers, springing up in a matter of moments and accompanied by strong winds. This does not inspire a person to commit to getting out in the fresh air everyday, especially when my only coat that's even vaguely waterproof is like a sauna, though I suppose that does remind me that this is high summer. Ha ha ha.
I'd like to walk on the beach, even sit down for a while, with a coffee or a beer (or a spliff), but that's just wishful thinking. I had imagined spending my summers mostly on the beach - but I didn't even mention swimming as a possibility, for fuck's sake.
This blog was going to be me giving myself a pep talk, but I'm not off to a very good start.
But I still can't think of anything else, so I will commit to a walk tomorrow, along the beach to the vegan place where I shall try to counterbalance the vast amount of meat I have consumed recently. I cooked Number One Comfort Meal at Daughter's - rib-eye steak, dauphinoise potatoes and a sharp green salad, followed by chocolate pud and cream, then yesterday I knew I had no food here so stopped at BK on the way home. Which was fucking expensive as well as nutritionally deficient. Today, when Eastenders was over and I still hadn't made it to the shop, I had curried goat, rice and peas delivered. Rubbish really, not a green veg since Saturday's salad and that was out of one of those bags that keep leaves fresh for days past normality but destroy all the vitamins in the process.
I've been thinking about going to see Paul Simon and Ladysmith Black Manbazo next Sunday. He was good at Glasto last year - here I am getting into the groove then: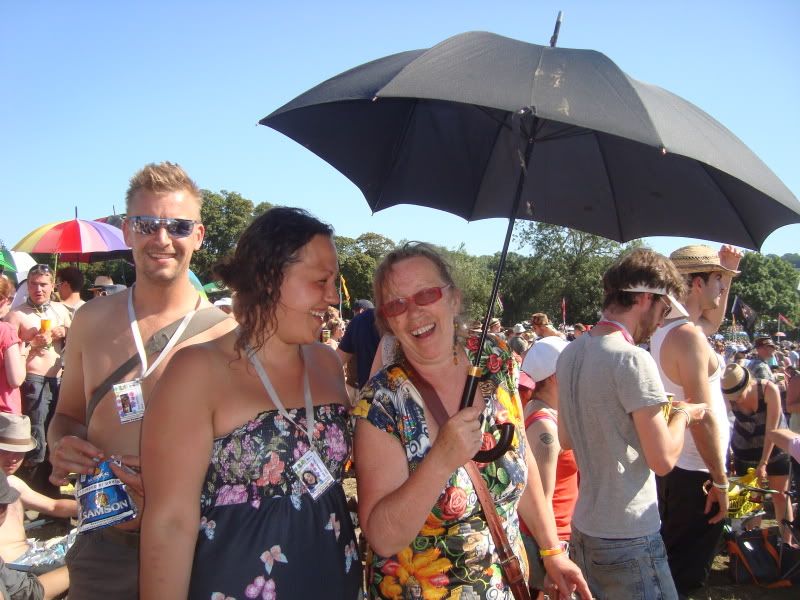 and is bound to be even better with them alongside. I mean, listen:
To go would be to make a kind of commitment to belief in a better future. By which I mean that I can't really afford it as penury is approaching apace, but I do have enough cash in the bank right now, and in the past when I have thrown caution to the wind and opted for the (fairly modest) good time, it's always turned out OK. It's sustaining the optimism that I'm finding hard right now, which is pretty crap as optimism is all I've had to keep me going. Maybe I need some upbeat affirmations:
I live a healthy life. I am secure in my home. I find moments of pure joy all over the place, often. I love and am loved. My family and friends are fucking ace.
Shit, it's gone 2 am.
Night night xxx
1:20 a.m. - 10.07.12

-----------------------------------------------------------------------------------------