annanotbob2's Diaryland Diary
-----------------------------------------------------------------------------------------
Oh yeah
Back home, Daughter having attained a point of equilibrium. Thank fucking fuck. I am but a shadow of my former self. Etcetera.
Here's a pic of her garden: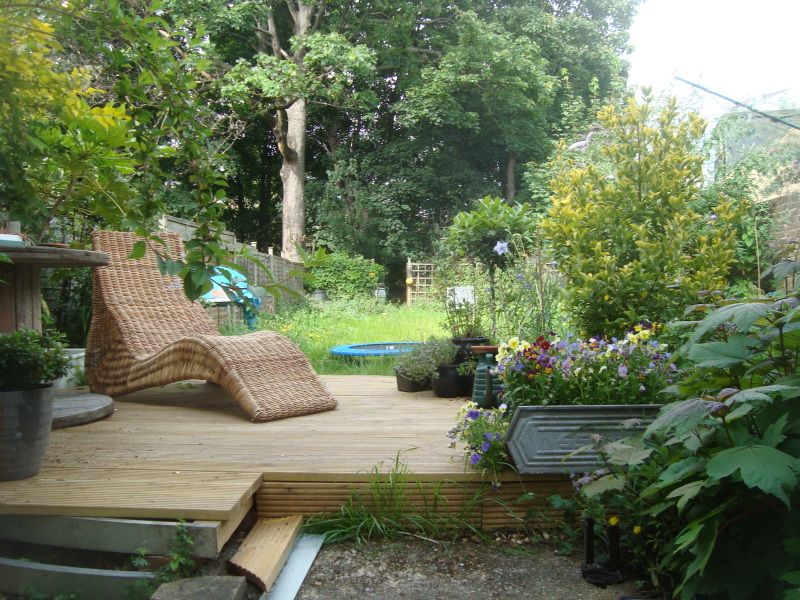 I would just love to have a garden like that, especially with the section through the gate at the end. It was a dumping ground for all sorts of large objects and for once the rampant brambles and bindweed are welcome, as all that can be seen now is a weird three-dimensional green background. In the centre is the bonfire, and there's a rough old shelter over the back-seat of a car, all of which is under the canopy of those tall trees. It doesn't feel like London, though of course it is - just not part of my previous experience of the city.
Actually, I think I put a layer of fantasy on that. My mind is a misty, wispy thing, swirling around with little clear recollection of anything much at all.
I don't really have anything else to say.
11:33 p.m. - 08.07.12

-----------------------------------------------------------------------------------------