annanotbob2's Diaryland Diary
-----------------------------------------------------------------------------------------
Quick
Hanging on, hanging on, hanging on.
That's all really.
Tomorrow I may go to scary art group or I may bottle out. Today I went to safe art group where we did patterns, fishy ones in my case: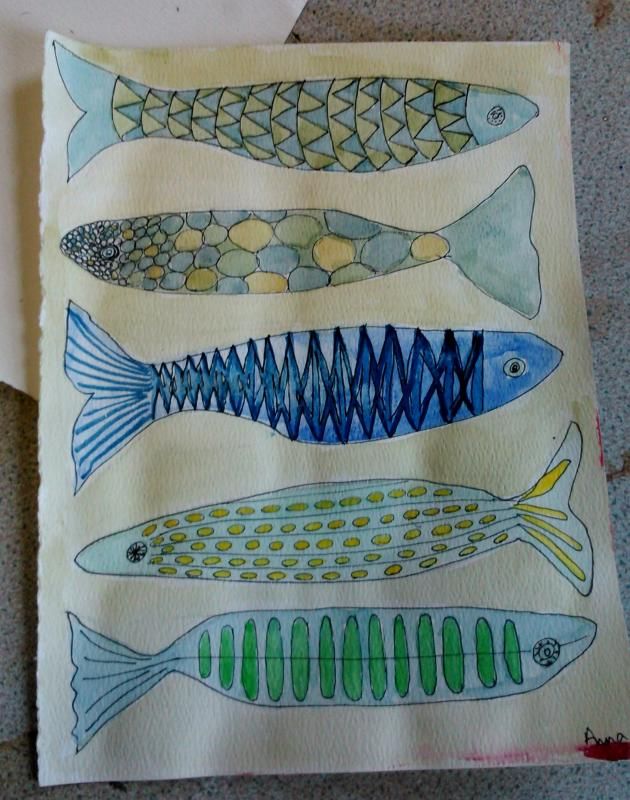 On the way home the sky and sea looked so moody I had to pull over and take a pic: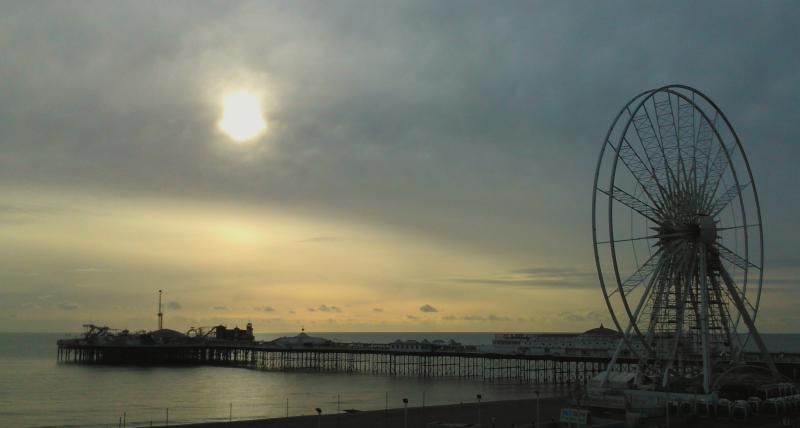 and this evening I've nearly finished the teddy I'm making for a dementia charity - they'll give it to someone who will love it like a baby: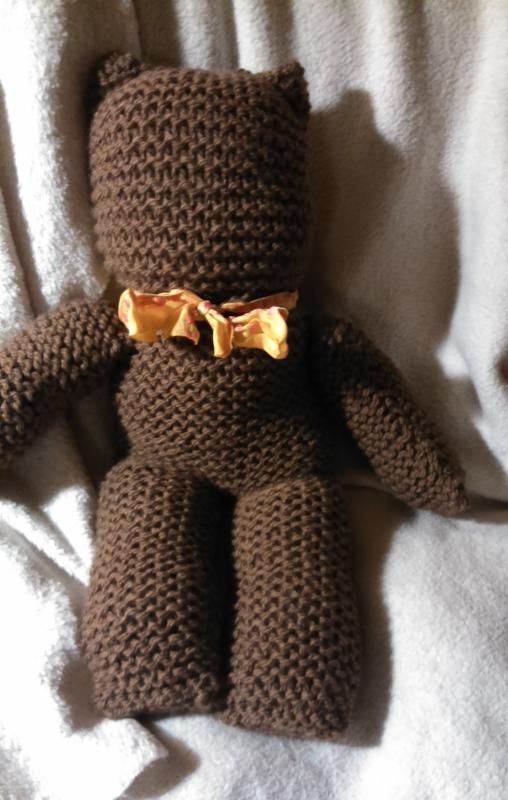 I'm uncertain about the face so I'm leaving that till tomorrow.
Me and Bloke went to this big seed swap thing yesterday where I was a bit aghast to find a bigger than lifesize poster featuring a photo of me, picking runner beans at the allotment, at least two years ago: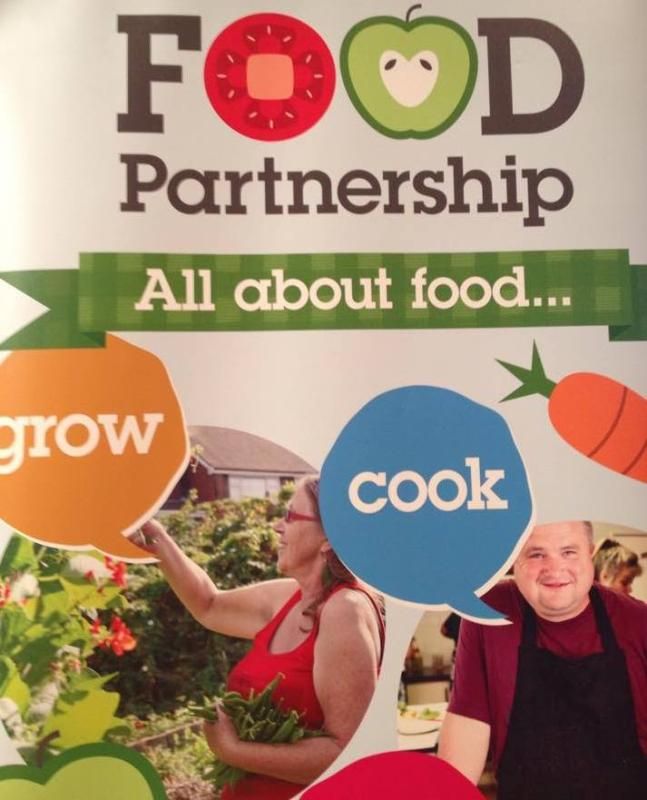 Bit rude, really, don't know where the pic came from, made me feel quite agitated and unfocused so I only came away with two packets of seeds. Ah well.
I'm very cold, inside and out. I was gonna say frozen but I'm pissed off with that word and that stupid fucking film and the way they pronounce my name in it so I'm going to bed.
I am grateful for: hot water bottles; electric kettles; safe art groups; free dentistry; making it through another day
Sleep tight xxx
1:28 a.m. - 03.02.15

-----------------------------------------------------------------------------------------