annanotbob2's Diaryland Diary
-----------------------------------------------------------------------------------------
Sick and tired, you been hanging round me
I've got half an hour to squeeze another entry into January so I'm going for it.
It's been too busy for me. I forget when I'm managing myself successfully, that I am actually ill. I'm not just a miserable, moaning cunt but a person with a psychiatric disorder and when I try and carry on like a normal person it soon goes tits up.
I'm way past that this weekend. I'm on the lunatic spectrum right now - intense emotional reactions to the wrong things, to tiny inconsequential irritations, and stone cold indifference to the stuff that's killing me.
This week there have been assessments and interviews and not one, not two, but fucking three new groups and bitter icy winds blowing through the buttonholes of my coat and in under the doors and windows.
I've been scared several times.
I am now, truth be told.
I don't like it.
.
.
.
Took a Valium - I forget I have them, that I can turn this off, that I'm allowed to, encouraged to, for fuck's sake. Just not reminded to. Ah well.
Photos.
This was at the new, scary art group. Do a collage that expresses your identity. No. Not gonna and you can't make me. Gonna copy a picture of a veg box:
Ach, it's just rolled over into February.
Took ED out after it had rained for several days: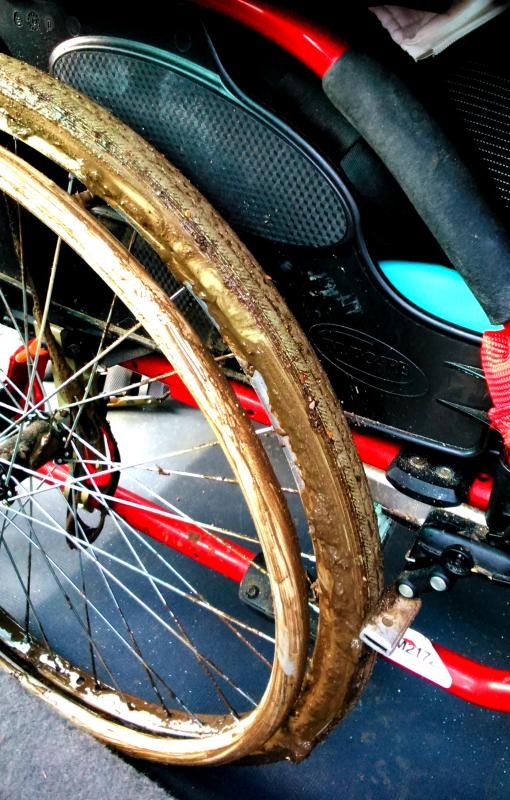 Up the yard with my sis and niece, bringing in the horses for the night: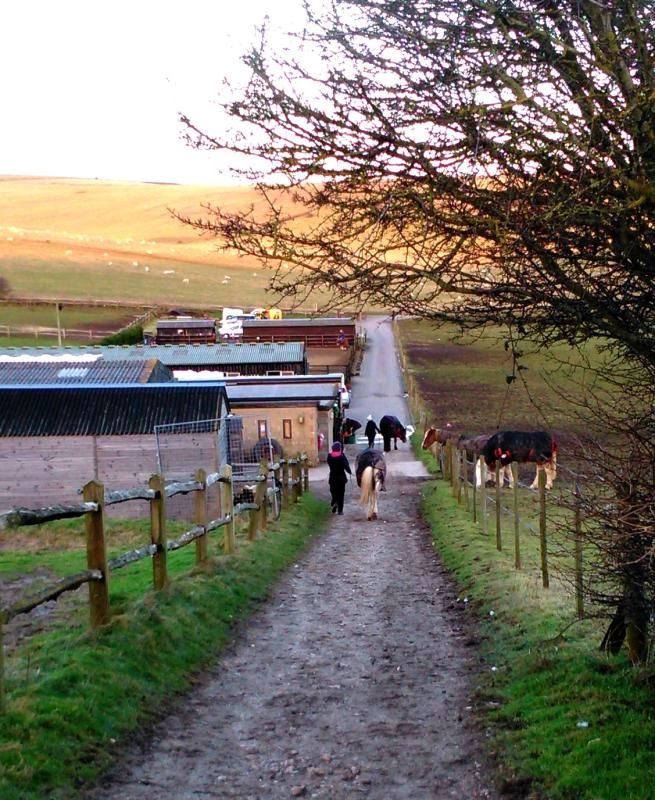 Up the top: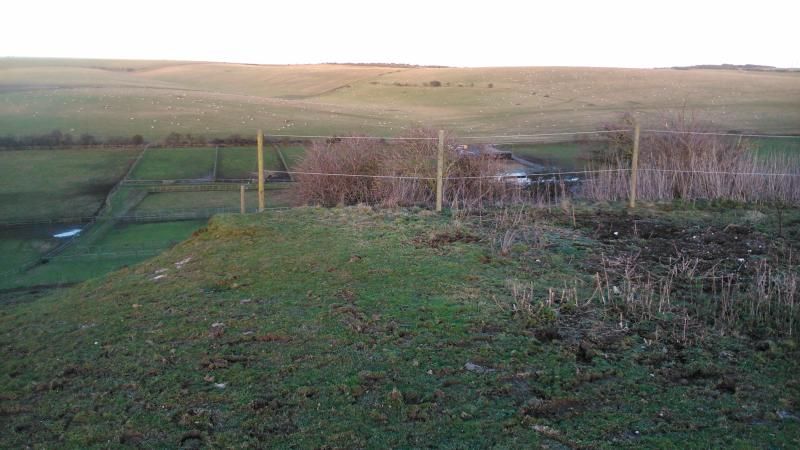 In the mirror: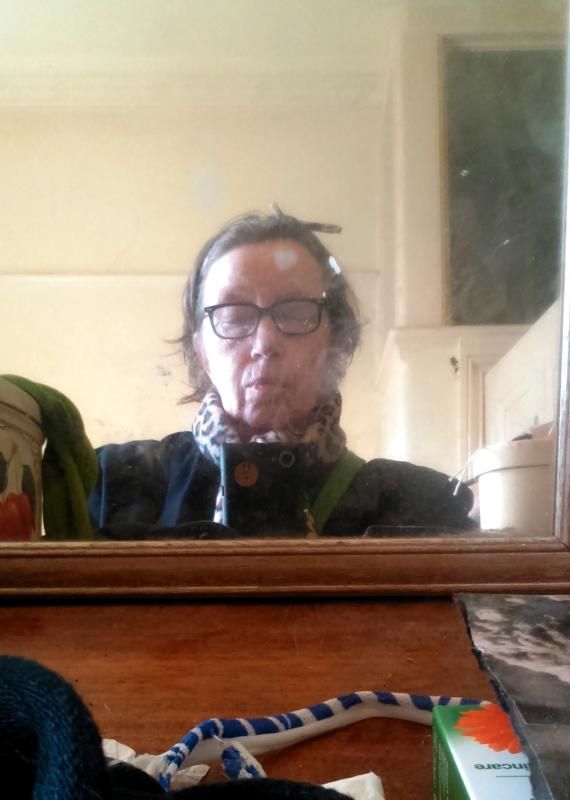 Grateful for: remembering the valium; bed; roof; heating; health
xxxx
12:08 a.m. - 01.02.15

-----------------------------------------------------------------------------------------