annanotbob2's Diaryland Diary
-----------------------------------------------------------------------------------------
Ten things
1. Our first (optimistic) offer for the house was turned down, so we put in another one. There's loads of complicated shit regarding the bedsit's paperwork, which may result in us not getting this house. Don't ask, Bloke and Son, not getting their acts together, it'll go how it goes. Will feel OK either way - it's tempting, but I love living in the city too, so it's all good.
2. I've walked a lot. Yesterday I discovered there's a massive hole in the harbour arm, only visible at low tide:
This is looking through the other way: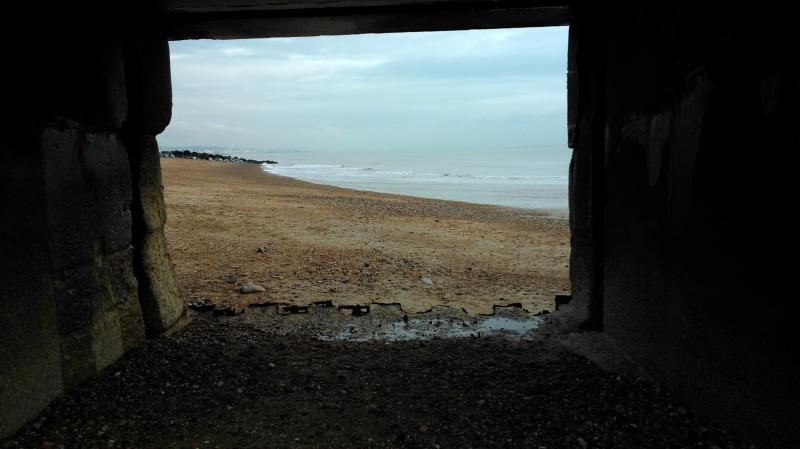 3.I went to the dentist today, without having toothache! For a check-up, no less. This wild, unprecedented act was provoked by someone I follow on twitter (Patrick Strudwick, since you asked), who, before Christmas, tweeted something like: Saw my gran, 94, today. After losing a child and two husbands, her advice is: look after your teeth. This has niggled at the edges of my brain ever since so I went to the fucking dentist. Go me. Need a crown, as one tooth is chipped, but no fillings.
4. I tried this oil pulling as well - going back to dentist in two weeks so we'll see if it does make a difference.
5.I still love to sit in the front seat on the top of a double decker bus - it feels like a treat, like winning a prize:
although it gets a bit scary when we go round this particular small roundabout, almost at the top of a steep hill up by the hospital - it feels like the bus has to tip over, it must - I have to remind myself that there's a bus every fifteen minutes on this route, has been for years, they've all made it round the roundabout without mishap, but I can't understand how or why and always feel sick and scared.
6. I took all my washing down for a service wash, but forgot my favourite pyjama trousers which were (still are) abandoned on the bathroom floor.
7. Art group was fab today. I drew a pair of old boots: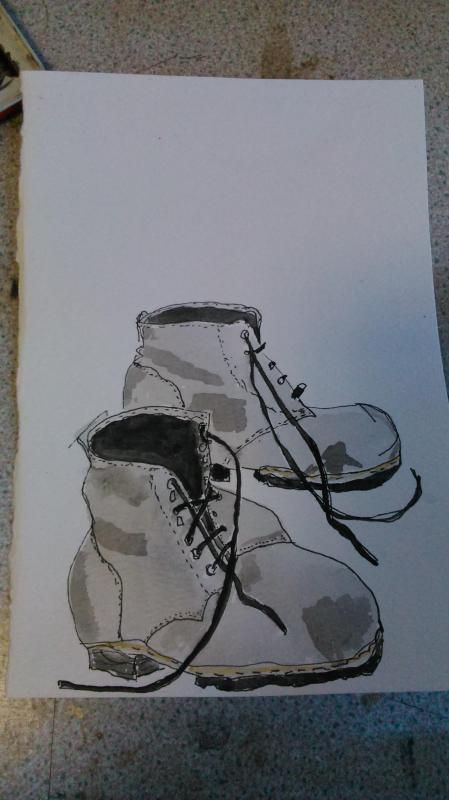 and stuff on the table, full of mistakes, but I'm not really caring about that either: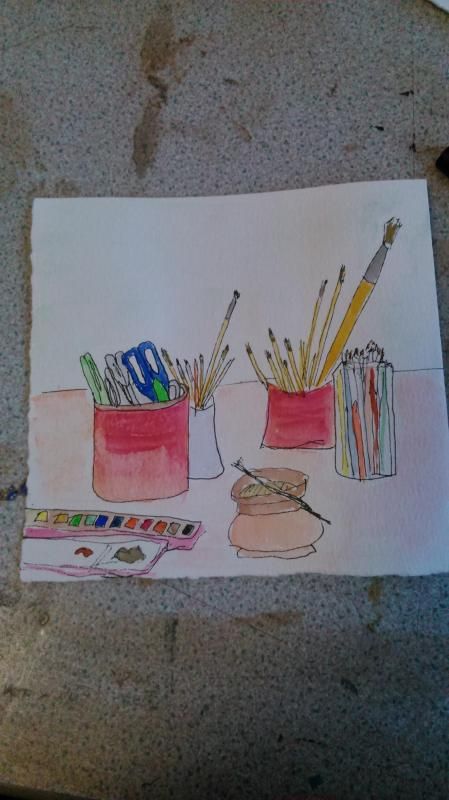 8. I've walked 11,368 steps today, which is quite a lot.
9. Haven't really got ten things to say.
10. But that's never stopped me before and it hasn't now.
I am grateful for: feeling relaxed; being warm; a scrummy Sunday dinner at Sis's yesterday, cooked by Niece; clean sheets; warm milk and honey
Laters xxx
ps I also post this here where they have easy comments that anyone can post, so do feel free to come on over - like you, Dangerspouse, I don't like this being a one-way chat. Hope New Wifey is well.
12:29 a.m. - 20.01.15

-----------------------------------------------------------------------------------------