annanotbob2's Diaryland Diary
-----------------------------------------------------------------------------------------
Yeah
I went to a thing yesterday that I can't even begin to explain - I became quite confused and very overwhelmed, but it will probably result in some free stuff to do, like writing and/or art groups for the lunatic fringe, and free yoga. The one I go to at the hospital (art) is almost all they have left due to slashed funding - I was allocated either six or eight sessions, can't remember which but it will end soon, so this is instead. The self care group lost its funding too so I'm now due to start a "part 2" course next week - part 1 having been the basics that I was taught before, which hopefully I can pick up again with the help of part 2.
It's all very extreme at the moment. Yesterday just hurt but today was grand - acupuncture, lashing rain: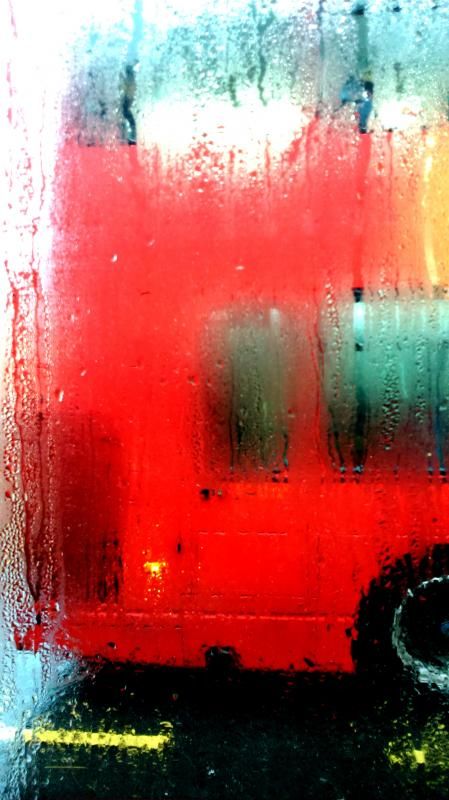 then sunshine, huge puddles, reflections - I love reflections and was thrilled to discover that of course I hadn't exhausted their potential: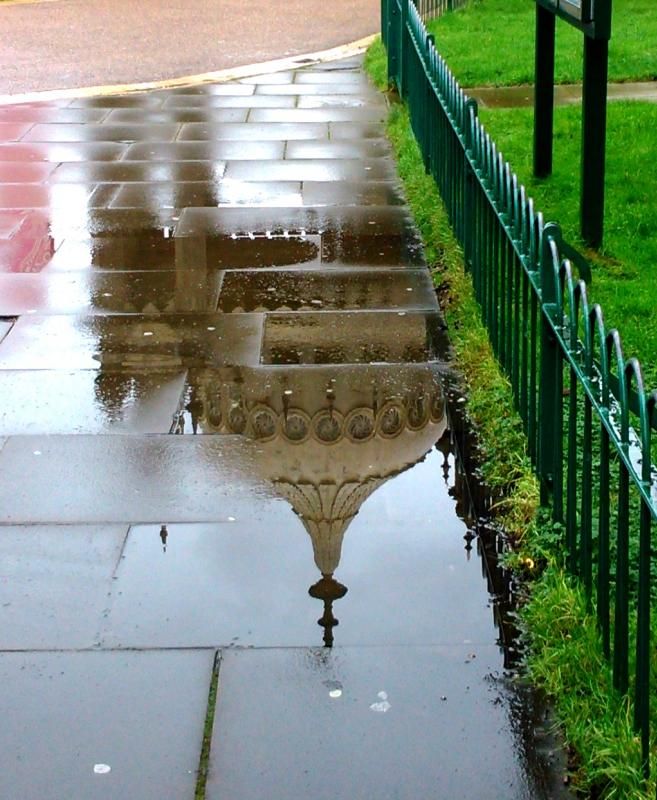 that one looks great turned upside down: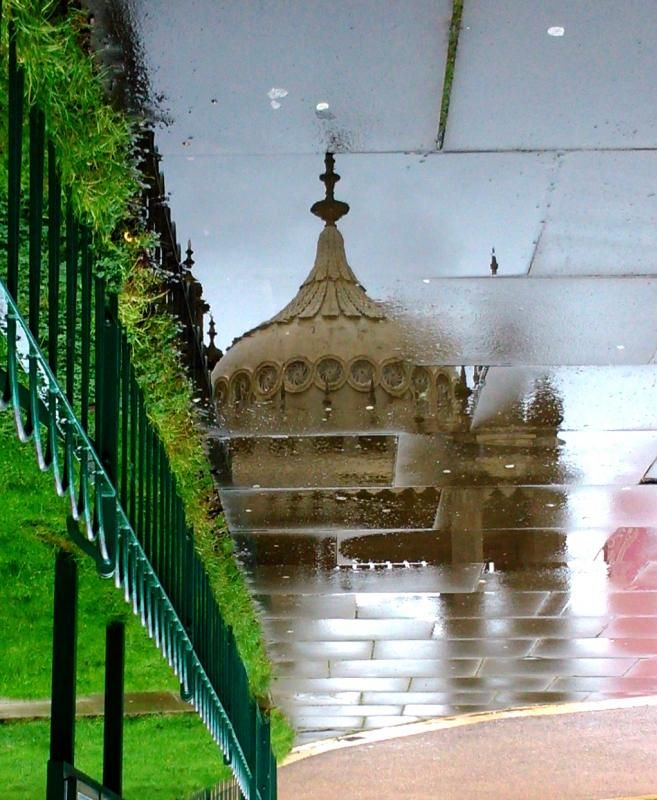 and yoga where I was again thrilled, this time to be able to do a standing forward bend with my hands flat on the floor and my legs straight. I'd felt as if my legs were all gummed up, perhaps irreversibly. All this time I've known I had to bend my knees to get my hands on the floor but hadn't noticed the legs getting straighter and straighter over the months. So, yay, I may return to full mobility if I just keep on keeping on.
Today felt like a fresh breeze ran through.
Tomorrow me and YD are going to stay in a B&B up near ED's care home for two nights. We're getting a very good deal in return for making our own breakfast so that the owner doesn't have to drive over and cook for us. I feel sick at heart. I hate that fucking care home. I want my daughter back.
Unlucky. As the youth used to say. This bit before I go is always awful.
I am grateful for: the return of diaryland, almost - (still can't leave notes, Andrew, it says they're turned off when they're not, which is why I also post here where anyone can leave a comment, hint hint); a calm day; a good chat with Son; not getting drenched; an early night
Laters xxx
12:32 a.m. - 09.01.15

-----------------------------------------------------------------------------------------