annanotbob2's Diaryland Diary
-----------------------------------------------------------------------------------------
Zopi
After a great weekend yesterday I totally lost my grip - to do with getting my sleeping pills prescription renewed, having let myself run right out. I thought I was managing myself but I fled the art group before it had properly started, suddenly tearful and unable to stand another single minute of what's usually a highlight of my week. Head down, coat on, stick in hand and off down the hill, weeping. Mental.
So that was pants, but today was better, sunny for a start: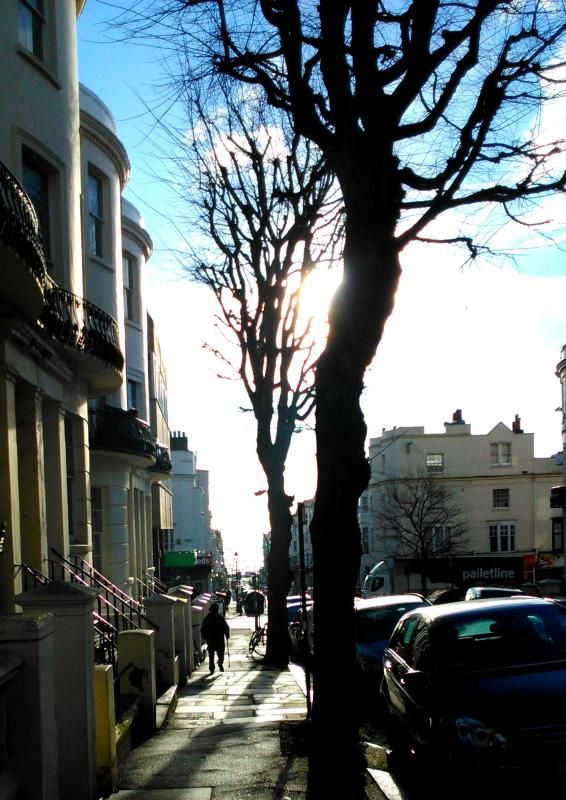 Actually, there was a lot of anxiety before that, but befuddled anxiety - I hadn't managed to get my sleeping pills so took a valium, a 10mg, which knocked me right out until lunchtime today. Then I couldn't work out how to time myself picking up the pills and getting to yoga without having to hang about for ages. I've done a fair amount of misjudging timings recently and it's too cold for that kind of shit.
Whatever. I did it, the yoga was bliss, the pills will also be bliss in a moment or two and all was well.
I do feel very fat though. There's a discernible difference in some of the yoga poses between now and before I stopped smoking and started eating. Two stone, which is 28 lbs, in the form of a big wodge of stodge, coming between my ribs and my thighs when I fold in half. I've stopped the compulsive eating now, more or less.
Pause for thought.
OK, I've slowed it down a bit. I might try and do that 5:2 diet thing - hardly any of my clothes fit me. Meh. I'm hungry now.
I walked back from yoga along the beach: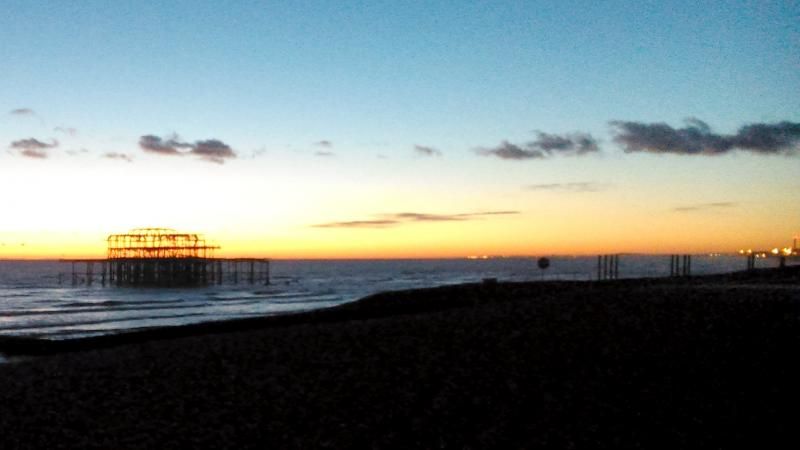 and this evening I've done some painting to make up for yesterday: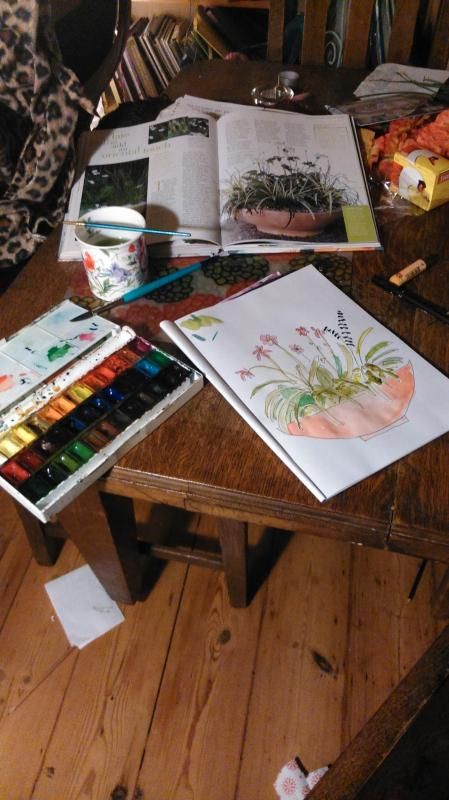 So all in all I'd say the last couple of days have been extreme. Anxiety, panic, relaxation, serenity - it's all been here.
I am grateful for: a packet of pills; a box of paints; a lentil stew; a hot water bottle; another day
xxxxx
ps I think diaryland is mended again - thanks Andrew
1:22 a.m. - 07.01.15

-----------------------------------------------------------------------------------------