annanotbob2's Diaryland Diary
-----------------------------------------------------------------------------------------
River
So today makes three weeks off the fags this time round, and it's still amazingly difficult to get myself started on writing. I just put it off till later and later each evening, which means hours and hours of pointless faffing about on the internet, avoiding it. I'm not sure which aspect of not smoking is the cause - is it the actual fag in my hand - the pause to roll one when a thought needed clarifying or a sentence required tweaking, or is it that being off the fags makes me feel so nasty, mean and spiteful and it's the shame that puts me off blogging? I don't know, is the answer.
Resisting the temptation to just write a list of all the people I hate, here are some pictures.
I made this in art group on Monday: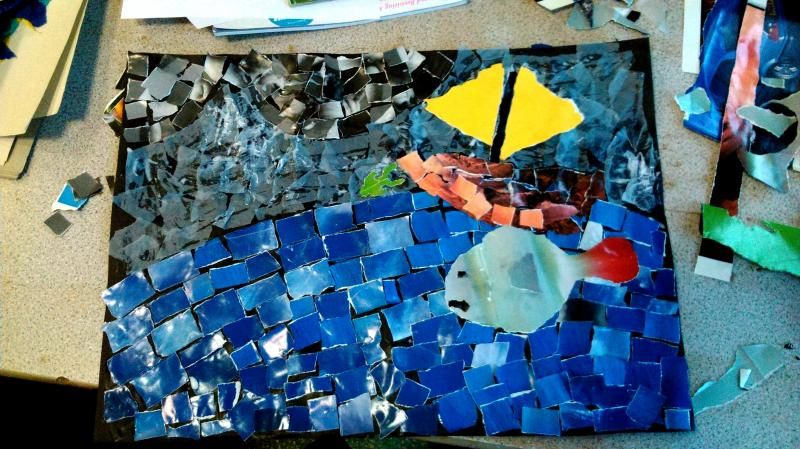 I had this image in mind, but it had been a long time since I'd seen it and as you will see if you can be arsed to click the link, my memory is as muddy as my artistic skills are basic.
Yesterday we (me and Younger Daughter) took Elder Daughter out in Marlow, a town on the River Thames that none of us had visited before, but which felt familiar to me as it's mentioned in Three Men in a Boat, a very silly book first published in 1889. I found the chapter here, but feel I must warn you that the first nine paragraphs are awful - the whole book is a mixture of purple passages like this and very particular silliness which I love. Montmorency is a dog, by the way.
It was fucking freezing, the first properly cold day of the winter, so we just had a quick saunter along by the river then hit the charity shops. YD asked me if I was really going to wear this hat:
We were pursued by swans, ducks and geese: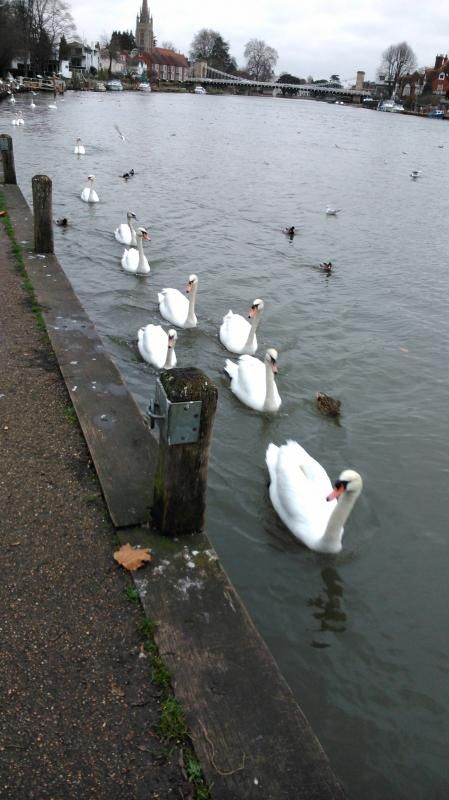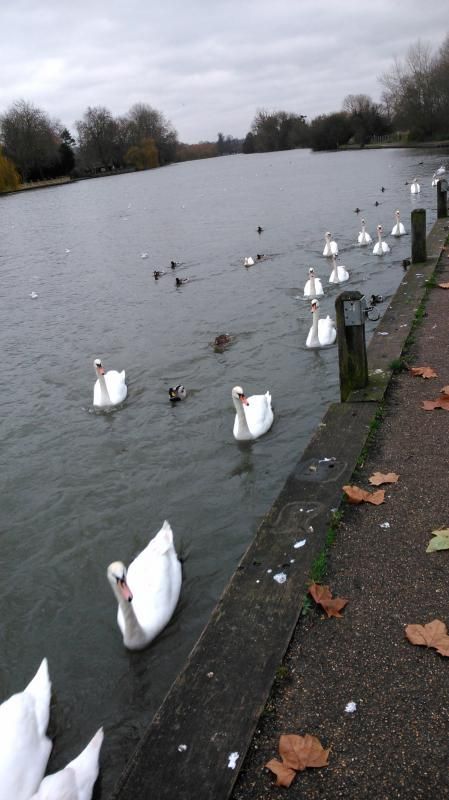 which was quite scary:
My girl barely spoke a word - we have no idea what she thinks, but the fact that she is still with us is all we have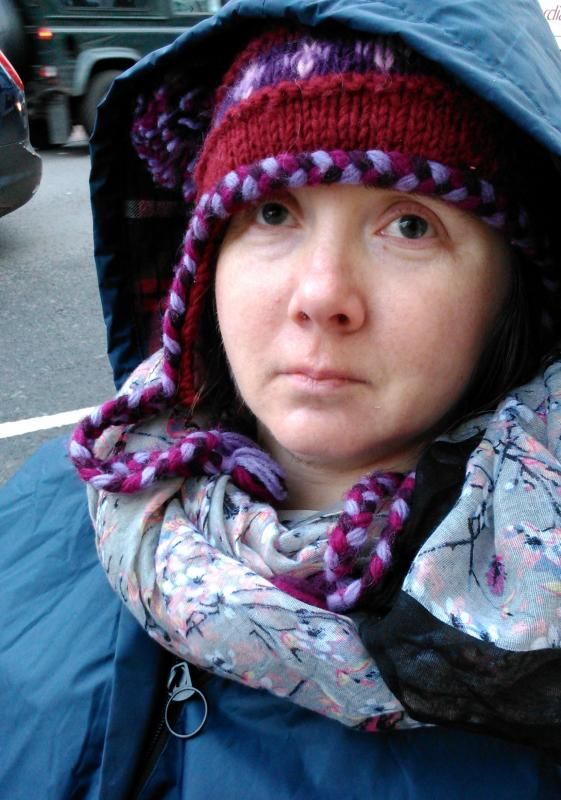 So I'm grateful for that
1:17 a.m. - 04.12.14

-----------------------------------------------------------------------------------------