annanotbob2's Diaryland Diary
-----------------------------------------------------------------------------------------
Wet
There's a hashtag on twitter tonight #Cameronmustgo - it started yesterday and has been trending ever since with people giving reasons why they think he should go - mostly to do with selling off our NHS to his mates for peanuts, food banks, taking from the poor and giving to the ludicrously rich, etc. I put a few things up and suddenly people started following me, to which my instant response was to use the word 'cunt' in an ugly sentence and post it quick: "#CameronMustGo and be replaced with someone who'll look out for us all, not just another rich cunt." I don't really know why but I don't like people following me on twitter. I don't go there to be sociable, but to get links to stories not covered properly elsewhere. Like this one - the BBC has a thing where it follows what's trending on twitter and comments on it, but nothing about this. Ah well.
It rained all day today. There was a point when it looked as if it would stop and Bloke and I set off to walk 6,000 steps, but it picked up again before we got to the bottom of the street. We kept on, along the beach, past the dead pier and onto the living one, which actually was a mental thing to do in late November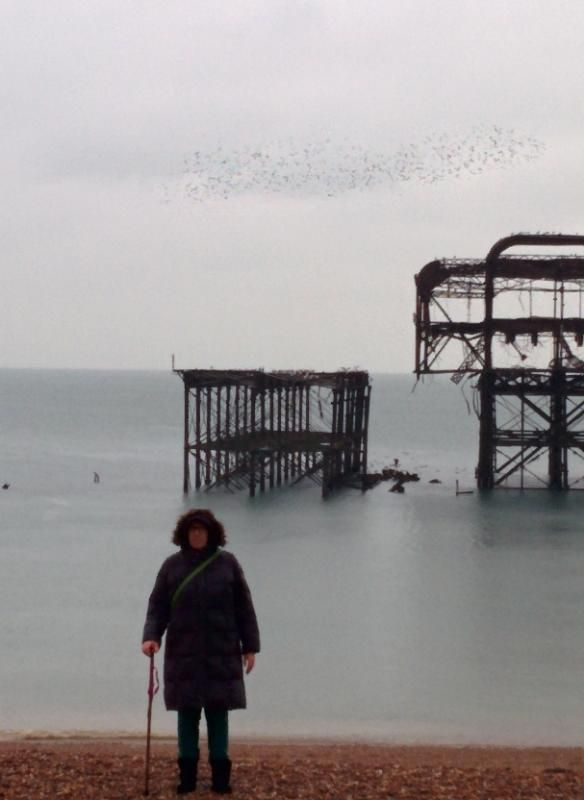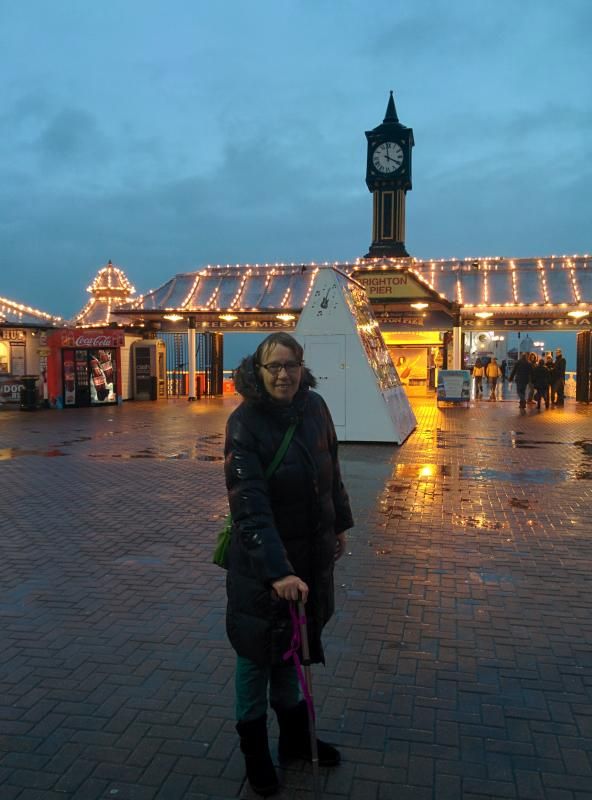 we were both fucking freezing.
On we go, one foot in front of the other, walking our way back to something better.
Thank you xxxxx
1:23 a.m. - 24.11.14

-----------------------------------------------------------------------------------------