annanotbob2's Diaryland Diary
-----------------------------------------------------------------------------------------
Sunday
I had a terrible plummet into the Pit of Doom yesterday - couldn't get anything together, was overwhelmed by the pressure of it being the first decent, sunny day since forever - I could hear fuckers out there having fun, etc. It took me till gone 3 to recognise that what I needed to do was accept the situation and stop trying to get anything done, which gave me about forty-five minutes of reading my book, moving my chair to stay in the sunlight as it made its brief daily passage through a strip of my garden. Honestly, you'd have thought I'd know how it works by now, wouldn't you?
Today was better, not much at first, as there was a do at the allotment which I didn't want to go to (predicted to be too hot for me), but it turned out to be pretty good as for the first time in my life I enjoyed eating broad beans. Dad always grew them, far too many, far too big and with a nasty thing going on with the texture. But I'd seen there were some ready the other day and then there was a very quick and easy recipe (with chorizo) in the paper yesterday, singing the praises of young, tender, fresh off the plant broad beans so it seemed worth a go.
Aw man, there is a soothing rightness about picking a crop you have sown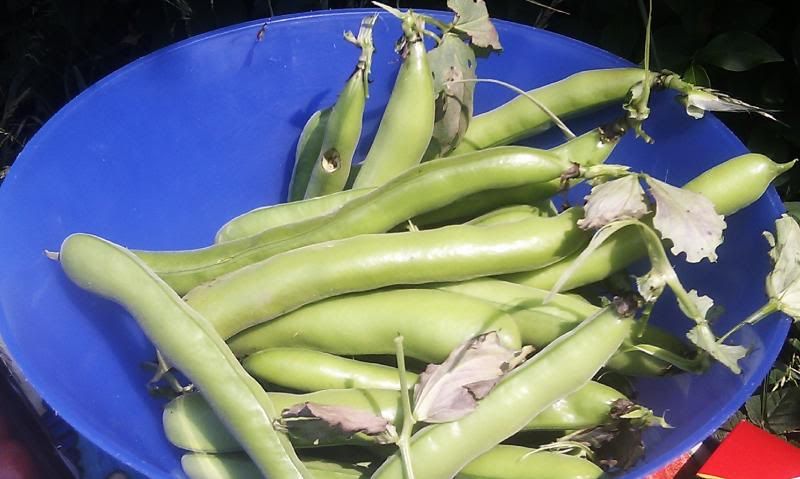 then sitting for a while, shelling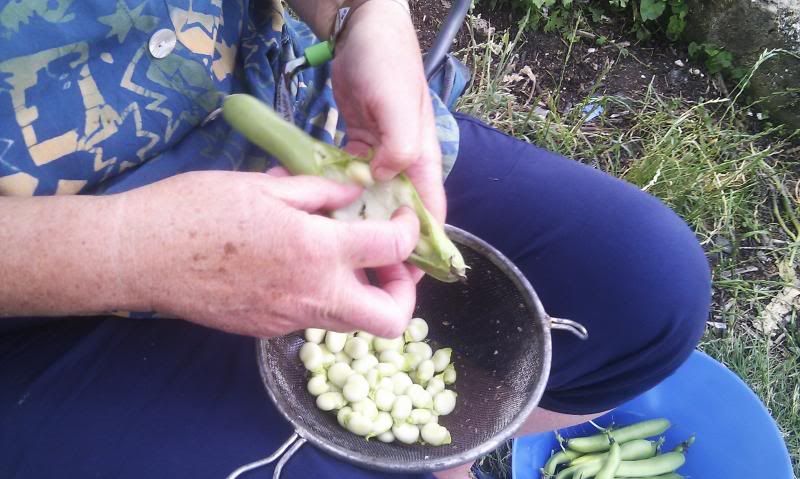 and less than five minutes later eating this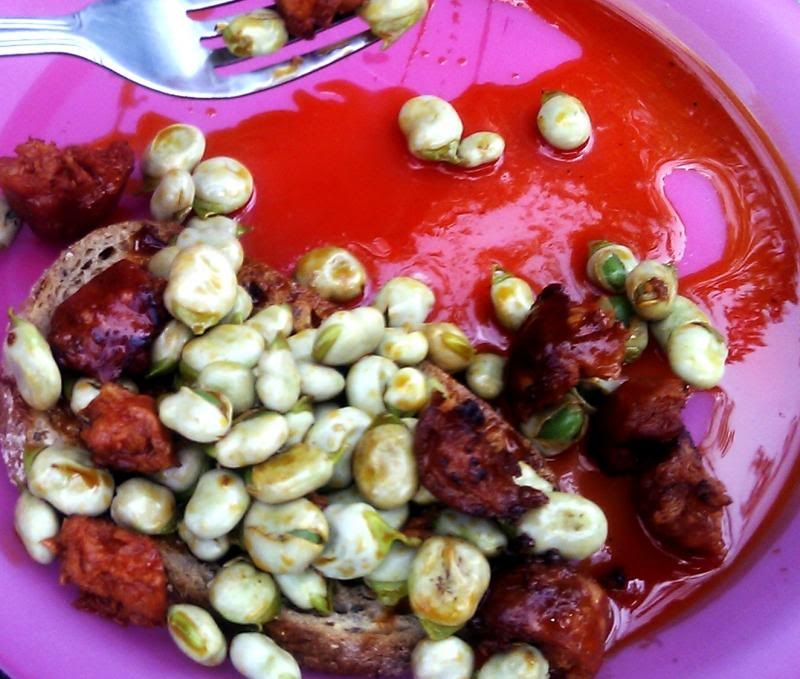 which was delicious - life-affirmingly clean and fresh and yummy. After which I did a whole lot of weeding then fucked off to the beach for my first swim of the year.
Bloody YD had texted me yesterday from just along the coast: 'The sea is sooooooo warm!!!' and I suddenly woke up to it being July and I hadn't been in yet. Reader, it pains me to tell you my daughter was lying. The sea is fucking freezing.
but nice to be there, especially alone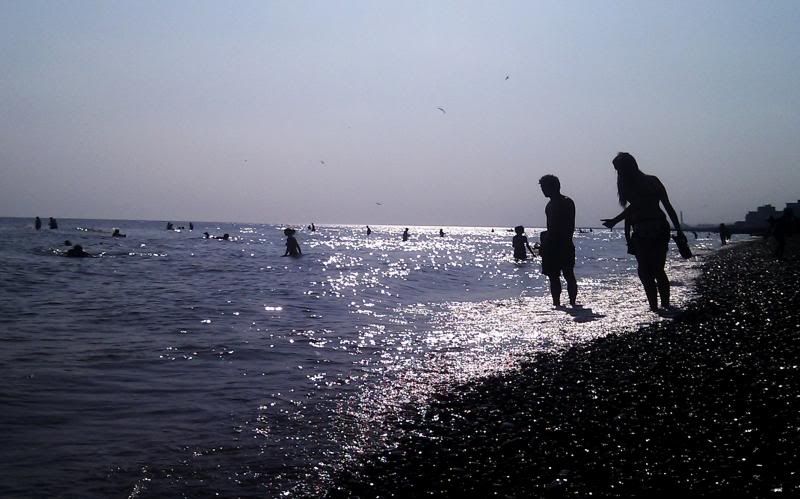 and on the way home I sat outside a new Portuguese caff, with a view of the sea, amongst people speaking Portuguese, drinking a beer, eating whitebait and spinach, at one with my world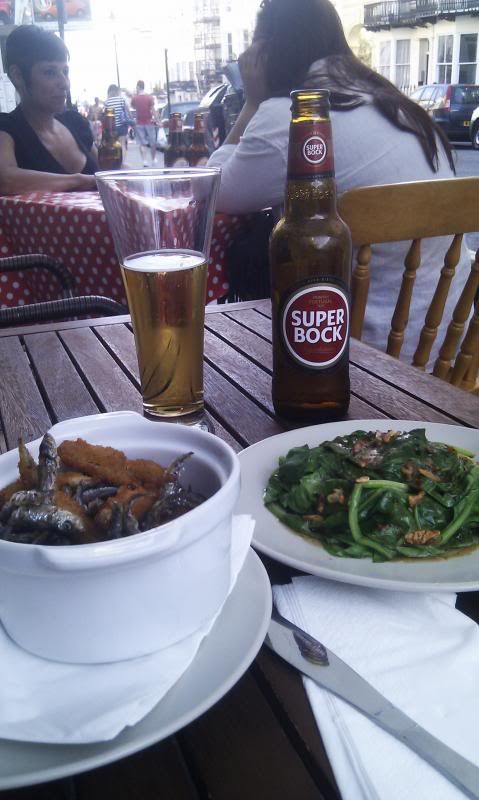 You never can tell how it's gonna go, can you?
11:11 p.m. - 07.07.13

-----------------------------------------------------------------------------------------