annanotbob2's Diaryland Diary
-----------------------------------------------------------------------------------------
Cooeeee!! I'm home!!
Jesus, I can't believe I've been gone less than a week. I feel like one of those Americans who 'do' Europe in five days - too much has happened for me to even remember who I was before this trip. Highlights include (in chronological order):
fetching up into a family argument (not my family this time), of awful intensity and volume; an argument that revealed much that I didn't want to know about interpersonal dynamics. So Day 1 was a bit crap.
me being quite forceful, rude even, about insisting on a closed door between me in my bed on the floor and that fucking dog.
transferring the photos of last year's Shambala from my laptop to M's PC via my MP3 player - by working it out slowly and carefully and not panicking at weird shit.
having a good, close time with M, despite the above, while the rest of them were at school or work.
becoming very anxious about my ability to find my way to a tiny village with a name so long you can't work out which bit of the map refers to it, but getting there anyway and falling into my long, long friendship with SB (after whom YD is named) as if we'd never been apart.
MEETING MY COUSIN!!! But it's too late to get into all that now - brilliant though.
Spending the last 24 hours with ED, after driving for hours. Going to the woods with her and some lovely little boys yesterday, head-banging and singing along in the car to old rock songs, five of us crammed in, the wheelchair rattling in the boot, stereo turned to eleven, through the fresh green leaves: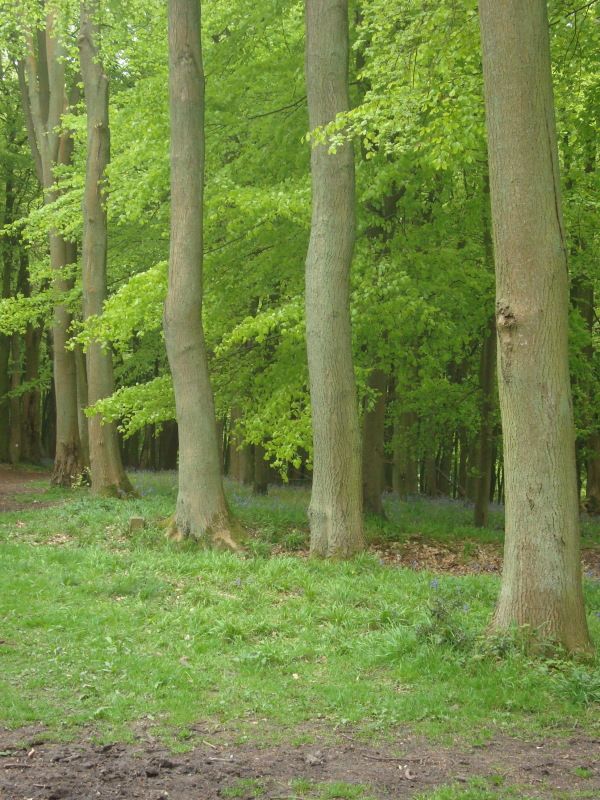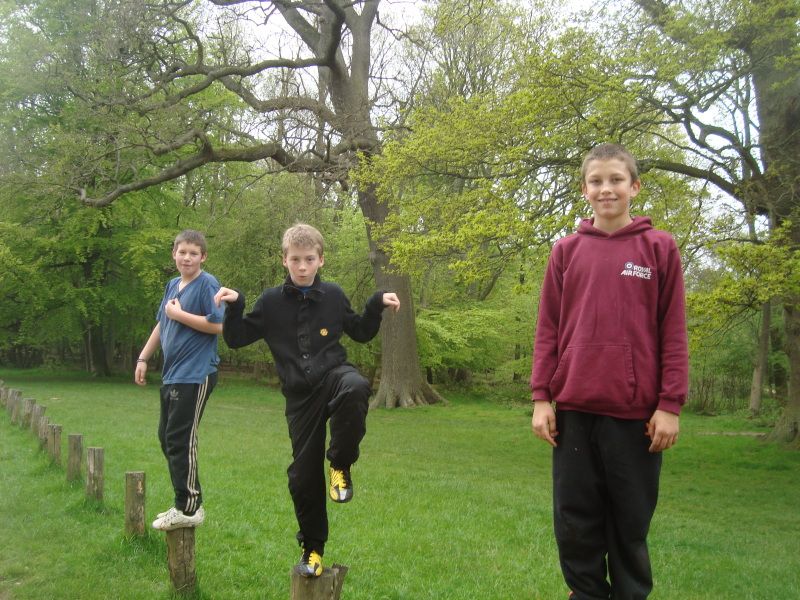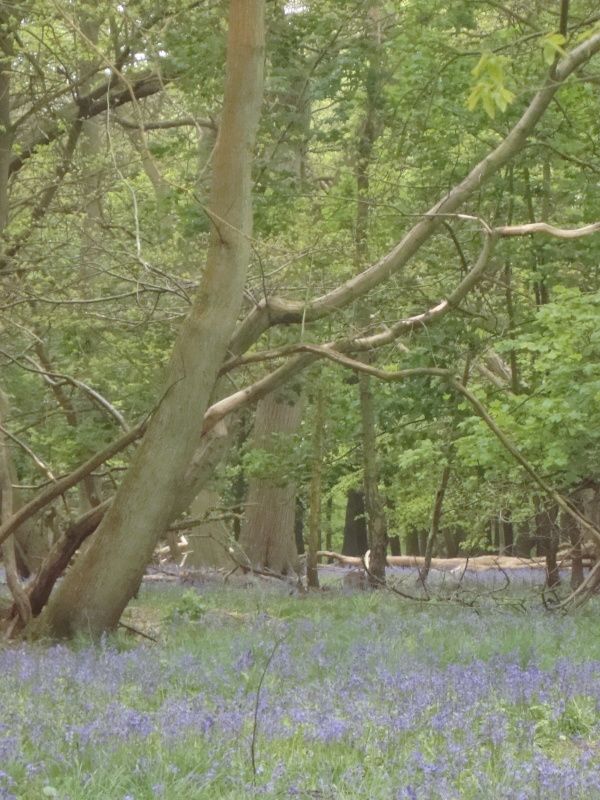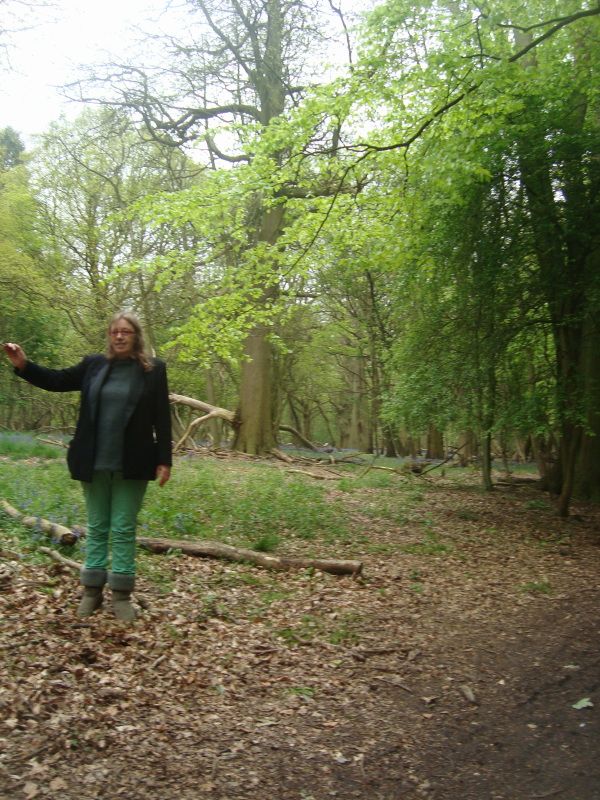 This morning taking her to a clinic appointment at 9, which led to blood tests, seeing the MS Nurse, then to her GP's - all with potentially positive results, but lifting that fucking chair in and out of the fucking boot, taking the foot rests on and off, never knowing where to put the seat cushion, which is always the first thing to hand but the last thing you need, stuck next to a racist fuck while waiting to be called for the bloods ("Where are all the Asians today? The place is usually crawling with them.") going for lunch and reading the menu out to ED, who's having a loss of vision type episode, several times as she doesn't have much in the way of memory, going through the gluten-free debate again and finally breaking down at her hitherto unmentioned assumption that we would now be doing a big supermarket shop and deciding to drive home after a quick rest.
Fighting guilt about leaving ED in the lurch - she really wanted me to stay at least over another night - winning it intellectually, ya know, theoretically. I need to keep my own recovery safe and this trip was extended to include today's appointments when I knew it would be a stretch.