annanotbob2's Diaryland Diary
-----------------------------------------------------------------------------------------
And I say it's all right
I've had a brilliant day - such a relief. I may be getting the hang of this pacing myself.
There was a big spurt of tears this morning, but I did the right thing by phoning my pal MG who gave me a good listening ear and set me up to go to art class. Then YD called and I realised I'd been wound up with anxiety about her (after the party), but she is FINE and has also learnt a bit of self-compassion. She spent yesterday on the sofa, watching Seth Rogen films with her phone turned off, and today was out in the garden, digging in some well-rotted manure and planting our purchases of last week. Whew and thrice whew and may we please have arrived at a place of all knowing how to manage our various weaknesses.
Meanwhile, ED slipped and fell over, couldn't get up, freaked out completely for a bit and then used her alarm, calmed herself down and proceeded in an orderly fashion to make good choices about what she needed and take the necessary steps. We're looking good, the old family Notbob.
I knew she was on the floor and had used the alarm when I arrived at art class, which meant a little chat with myself was required to stop me going straight back home, but I did stay and flung myself into drawing, like a proper nutter. We were outdoors, in the usual place by the pavilion: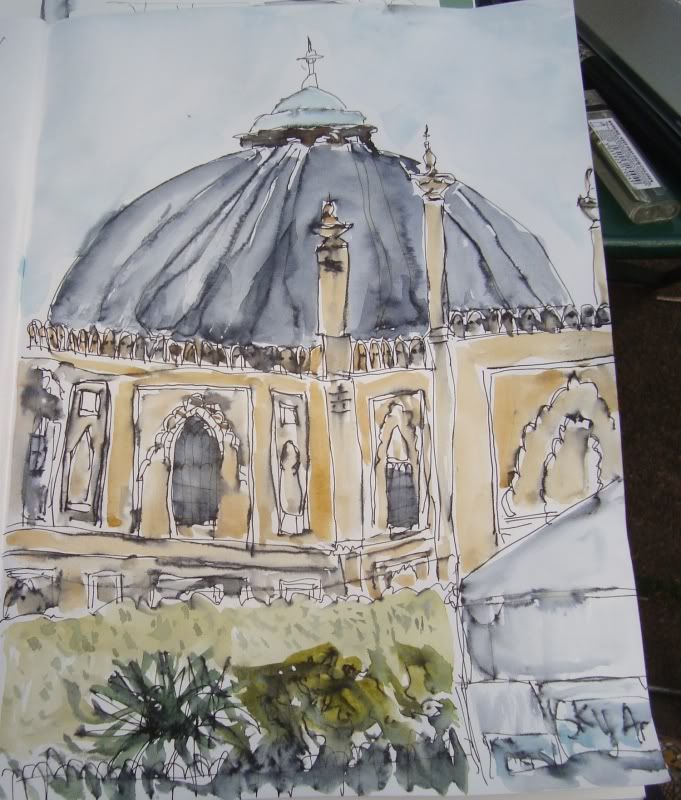 They're a bit twitchy, but that's how I was, though enormously soothed by the doing of them, the losing myself in concentrating on the details of all those twiddly bits.
I walked home, a mile, which felt kind of good, then had a visit from some friends, got a bit stoned earlier than usual and had a very chilled evening. I even turned the telly off and drew the fireplace: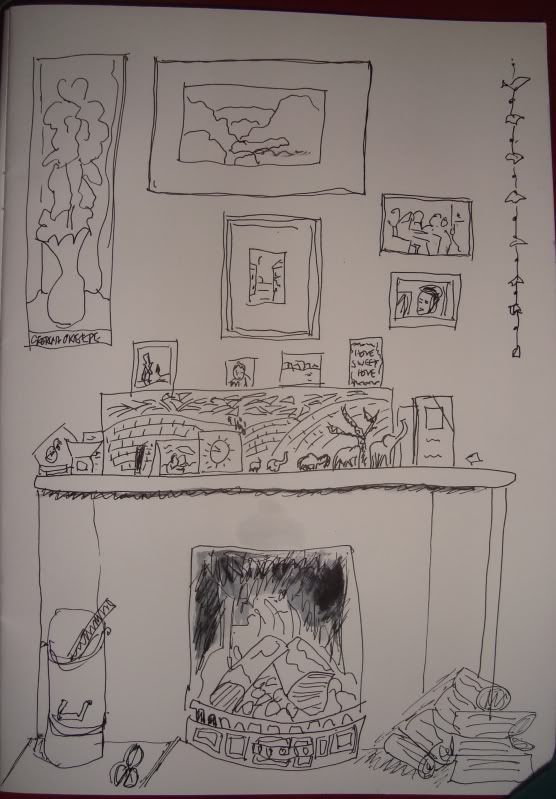 My friend MK is going to come and help me clean and sort this place. On Thursday. I am SO thrilled. We'd talked about it before I went to Italy and when I mentioned it to her today she launched straight into how we're going to start - I am overwhelmed with gratitude that she is actually enthused and has plans. When I moved in I just wanted it sorted, everything in a place, as quickly as possible. Now I want it to work for me, but I can't see where to start. Oh man, I am blessed to have such friends.
Here's Bob: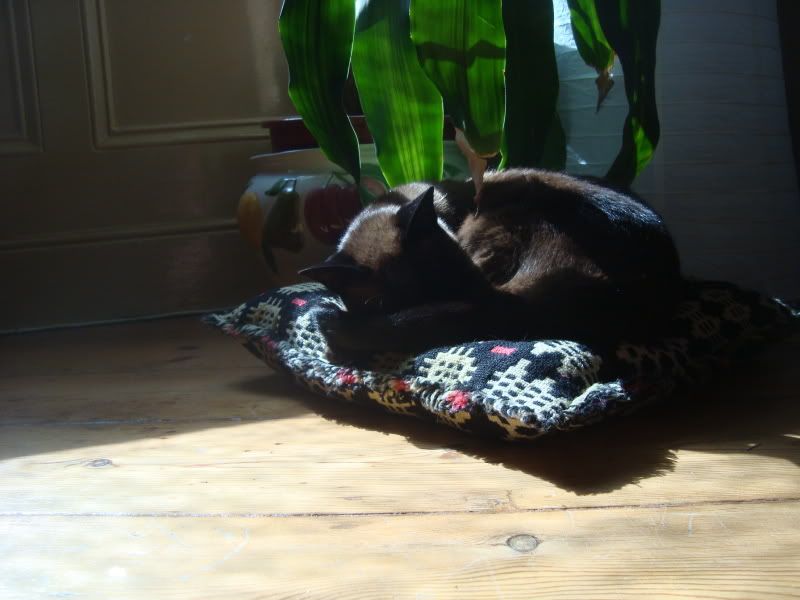 Sweet dreams xxx
12:25 a.m. - 09.05.12

-----------------------------------------------------------------------------------------