annanotbob2's Diaryland Diary
-----------------------------------------------------------------------------------------
Sweet on the sofa
Home alone. Grin.
Bloody Younger Daughter is in lurve, which is great and all, but she spent the short time she was here either talking about him or to him on the phone, then fucked back off to London because she missed him.
Grandson and I lit a fire and burned things in the garden - logs, leaves, fennel seed-heads and marshmallows: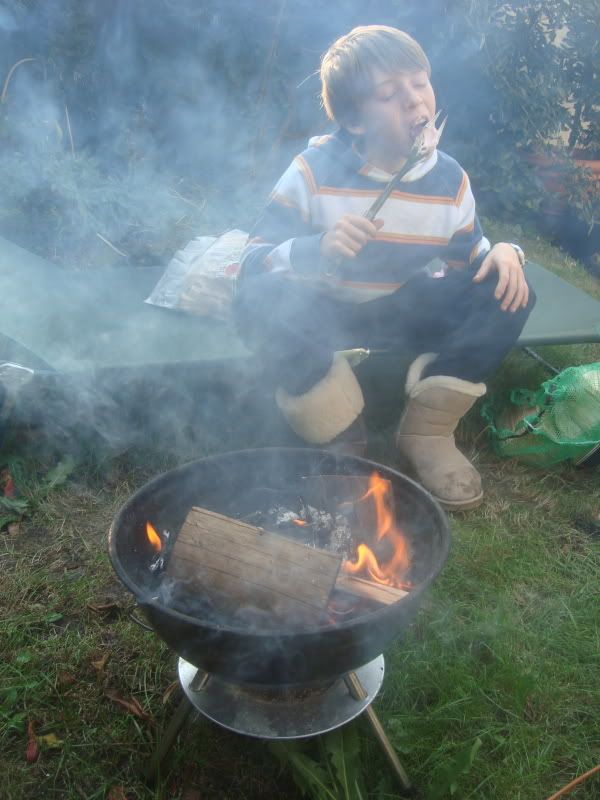 Bloke (aka Grandad) came round and we all went on the pier: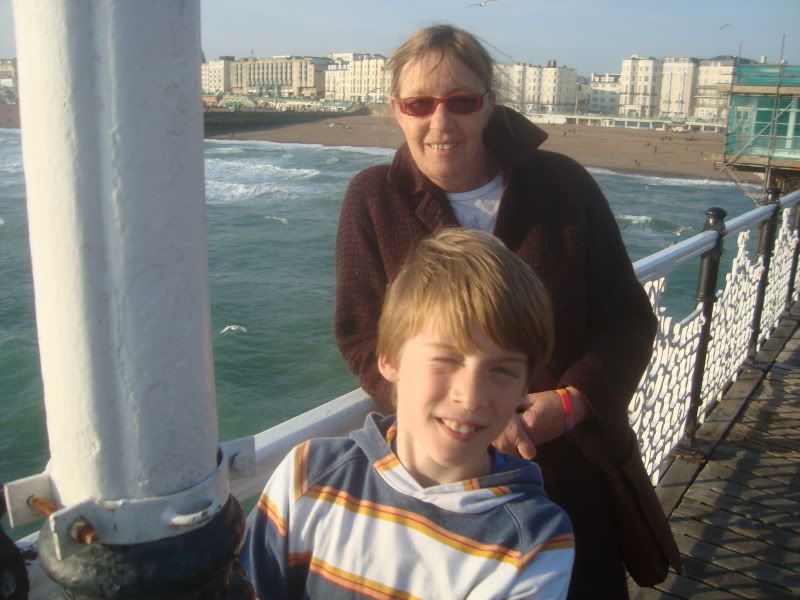 and under the pier: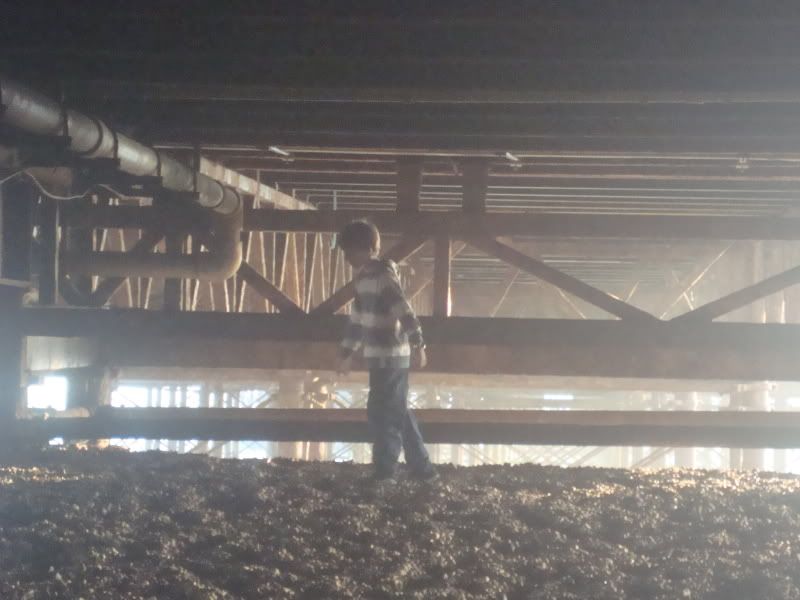 and on the beach:
then I told Grandad I couldn't do any more so he took Grandson back to his for the night. I had a shower, ordered curried goat, peas and rice to be delivered and settled down with a big fat spliff, back on my lovely sofa, in a bit of peace and quiet. Phew.
Now it's an hour of being pleasantly irritated by Downton Abbey and off to bed for me.
Grateful for: ED being dead chirpy on the phone, whizzing up and down the ramp and the road; sleeping cat; email from cousin asking exactly the questions of me that I want to ask her: " i am curious as you are the only blood relative from my mum's side and i dont know many people who experienced the death of a mother when young. How old were you when Barbara died? do you remember her?" (me neither, 15 months and no)
Sweet dreams, dear peeps xx
* waving at person in Texas who reads loads*
9:17 p.m. - 23.10.11

-----------------------------------------------------------------------------------------