annanotbob2's Diaryland Diary
-----------------------------------------------------------------------------------------
Clap your hands
Wrote this last night but the internet went down - I remembered to save it, woo hoo, go me. Old dog new tricks etc.
----------------------------------------
I fell asleep on the sofa when I got in from my art class this afternoon and slept for four straight hours. Oy. Wide awake now, as we approach 2 am, which is bollocks, but asi es la bloody vida.
Totally groggy - have been for the last few days, but realise I am one of the lucky ones. Everywhere I look there seems to be pain and suffering of an order I can't begin to imagine, and frankly don't want to imagine. I'm retreating for a bit - hopefully a longer bit than last time, when I had one day lazing around, next day filled with chores, then back on the fucking motorway and back into the fray. I just wish I had access to a skint teenager who would like to clean my house properly for minimum wage. There used to be loads of them around, for years, always prepared to wash dishes or run the hoover round for the price of a packet of fags. Bastards all grew up - now they spend their money on disposable nappies and mortgages. Sigh.
Art class today: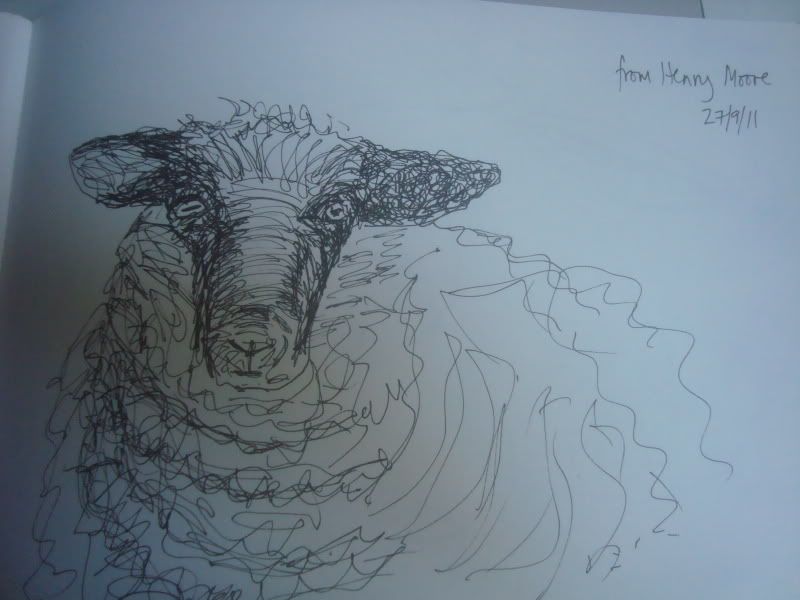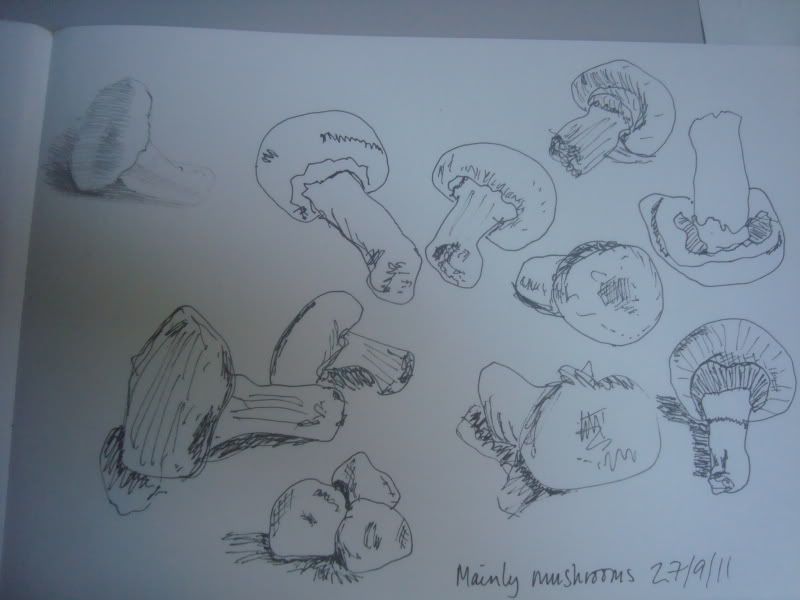 I felt a bit crap as everyone else took one subject and worked on it for the whole time, whereas I only make my drawings worse after about ten minutes, but that's just the way it is, so no point getting in a state about it.
----------------------------------------
Now it's Wednesday, sun is shining, making me feel guilty again for hiding indoors with closed curtains when I could (see how I avoided should?) be out basking in a bit of Indian summer. Telling myself I might have a swim in the sea, but have no idea where to start looking for my swimsuit.
Grateful for: ED on her way to MS Therapy Centre as I write - v hopeful about good things coming from this; my physical health - still standing; still have last night's dinner so no need to food shop; bloody cat has stopped clinging to me - I know she was anxious cos I've been away so much, but honestly, enough is enough; a blog to maon in.
Laters xx
12:06 p.m. - 28.09.11

-----------------------------------------------------------------------------------------