annanotbob2's Diaryland Diary
-----------------------------------------------------------------------------------------
Fierce
Still standing. Yay, go me.
1. I think I've got ED's visit organised, but I must remember to go to the tip tomorrow after art group as the alleyway is too full of crap to get a wheelchair through. We also still haven't practised with SIL's wheelchair to see if it will get up the step to the front door. I'm pretty certain it will but we're fucked if it doesn't and it rains. The forecast is for this stormy weather to have finished by Saturday, but forecasts are crap when it comes to windy shit.
2. I almost lost it - OK, I did lose it, a bit, but I remembered what H, my CPN, told me to do when I couldn't do anything else - get out, go somewhere else, see what happens. So I went to the beach where, at last, the cafe has opened. It's not called The Mermaid Cafe any more, which is a shame, as it always made me think of this Joni Mitchell song:
but as it's years since that closed down and I still sing it when I go past, I probably always will, so that's cool.
I was too twitchy to take proper pics, but here's one from the veranda where I had a coffee:
It's a bit wanky/hipster, but I can live with that for sea views, somewhere indoors to sit and watch the waves on a bad day.
I walked a bit on the beach: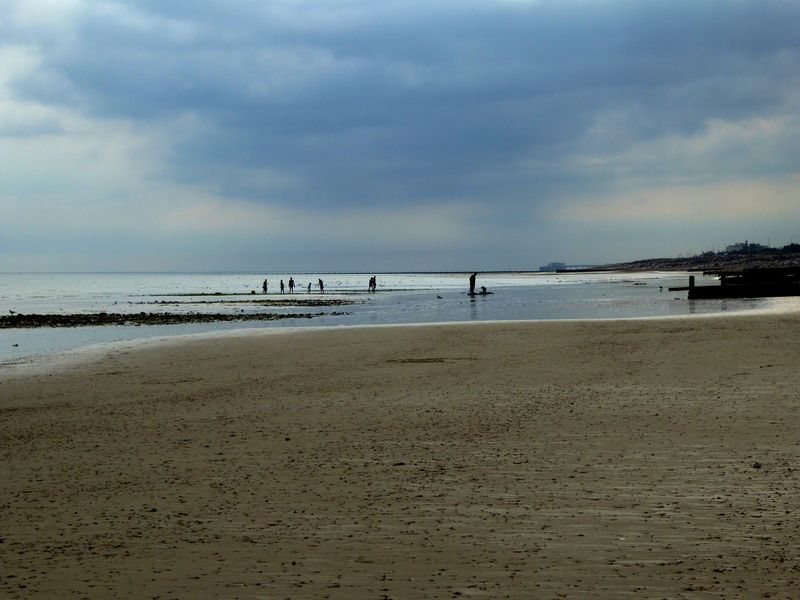 and since then it's been mainly RuPaul. I think some of the reasons YD and I like this programme and the drag queens we meet there are 1. they offer no threat, they don't do that brittle, tough-guy masculinity that can be threatened by strong women and turn nasty 2. They've been through shit, all of them. One tonight had a bit of a moan: "Straight society doesn't like me cos I'm gay, the gay community looks down on drag queens and the drag community turns its nose up at me because I'm fat. And they can all fuck off, because I'm fierce!" You tell 'em, girl.
Today I am grateful for: living near the sea; having strategies for bed times; my sister-in-law offering to bring food and drink on Saturday; living on a hill and not getting flooded; the feeling of sand on my flip-flops still, hours later
Sweet dreams xx
1:24 a.m. - 14.08.15

-----------------------------------------------------------------------------------------