annanotbob2's Diaryland Diary
-----------------------------------------------------------------------------------------
So.
I'm doing my best to keep myself going and indeed, here I am at the end of another day - go me.
I'm going to try and draw every day, though I need to put a better pen in my bag [done], this is drawn with a cheap biro and it's a bit sticky, but hey, this was me, doing a sketch out in the world: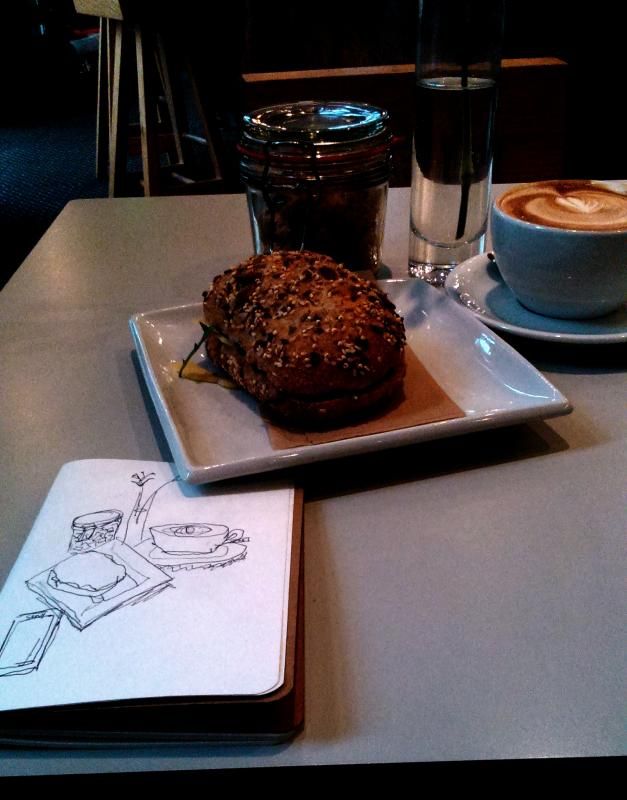 I discover that to improve my circulation (and thereby my legs and my likelihood of avoiding heart shite) I can do inverted yoga asanas, like this, legs up the wall pose, aka Viparita Karani. Of course I don't have any wall that isn't filled with bookcases, windows, radiators or immoveable massive furniture, so I was considering doing it against one of the doors, but that's not much better as the hallway is narrow, the floor is ancient and warped so there's a huge space and a howling wind blows through and they've got glass panels anyway, apart from the bedroom door but the inside of that is full of hooks with dressing gowns and scarves and shit, but I realised that actually I can use the back of my Ikea poang chair if I push it against the sofa to stop it sliding away from me, so I did. Two days running, fifteen minutes. This is the view from down there: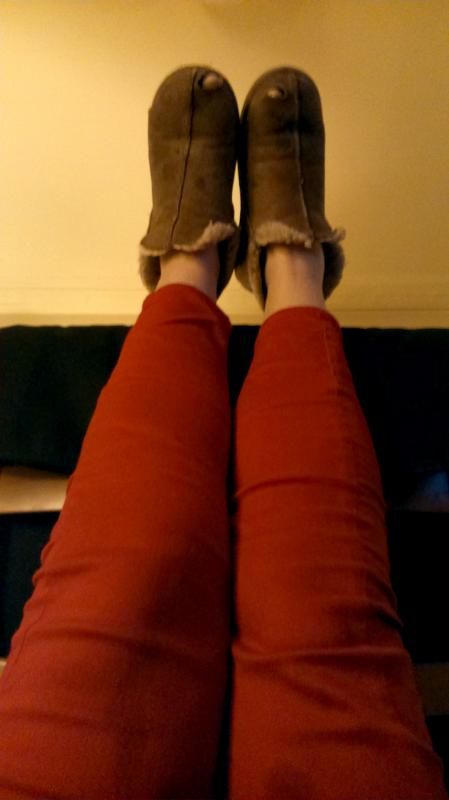 The dirty mark on my right trouser leg is oil (extra virgin olive, natch) from slinging the empty bottle into a string bag with a few jars to take to the recycling bin outside and discovering too late that it wasn't quite empty enough. Sigh.
But after tomorrow's funeral I intend to try and raise my spirits a bit and (for starters) reply to comments and notes, which I really bloody appreciate, so much that I get all overwhelmed and ridiculous, but I won't, I'll just be cool and that.
I am grateful for: having more than enough money (this is not the strict truth, or anywhere near it, but it is my affirmation and it is true in that sense); having managed five weeks off the fags without recourse to an e-cig; hot milky drinks at bedtime; and hot water bottles; and a roof over my head
Laters xxx
12:57 a.m. - 19.12.14

-----------------------------------------------------------------------------------------