annanotbob2's Diaryland Diary
-----------------------------------------------------------------------------------------
Art
In the end I couldn't decide if my anxiety was a coming off valium thing or the result of me trying to apply strategies for inappropriate emotional responses to a situation where my response was entirely appropriate, and who cares because today was better.
Mteach came round as planned - I'd debated texting her not to as this morning I was still pretty droopy and it seemed mean to inflict that on her, but actually just seeing face her cheered me up and enabled me to let it all go with one big sigh.
We went round some of the Open Houses - as much to actually get inside some of the buildings as to look at the art, though we do like a bit of that too.
The best thing we saw was in the run-down basement of one of the Regency terraces - a cavernous series of dank corridors and rooms around dimly lit quadrangles: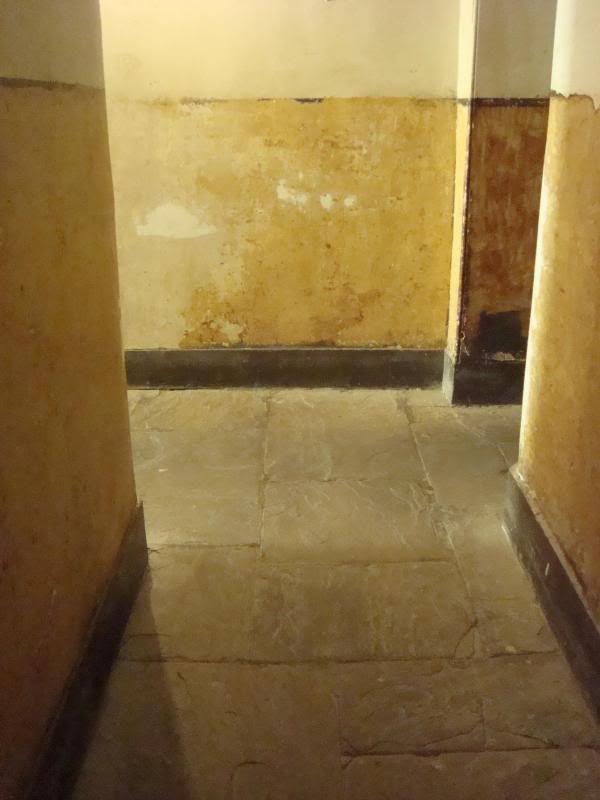 filled with installations by a group of asylum seekers and refugees, many of which featured tiny figures, either alone or in huddled groups: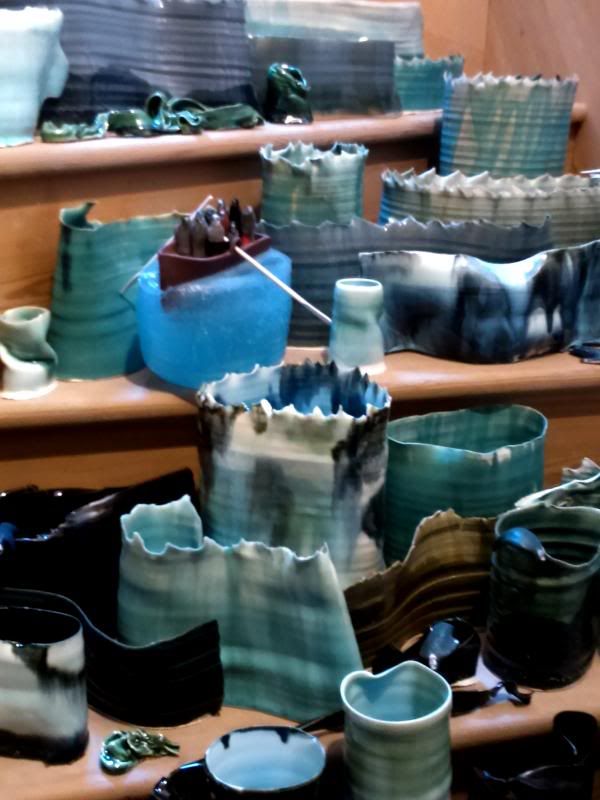 sometimes, like these, alone amongst all the empty space: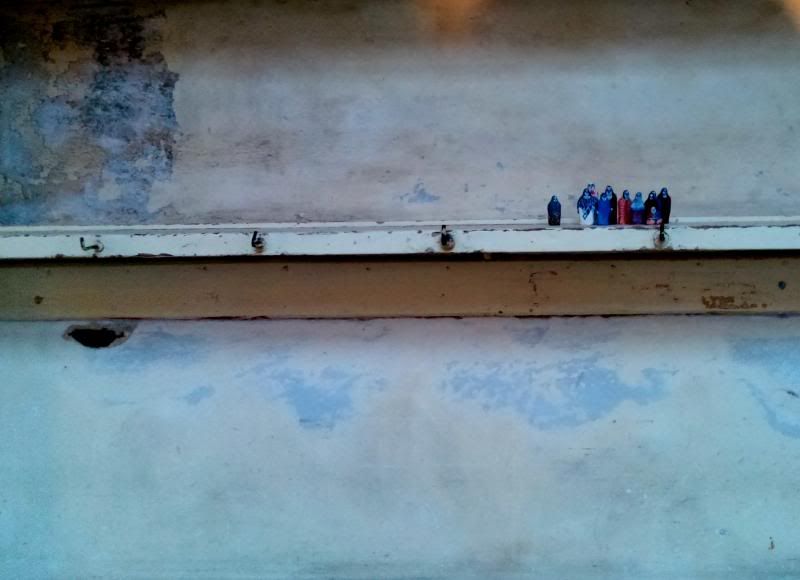 It was strong stuff, perfectly sited in these buildings that epitomise privilege and power.
We also saw some cutesy stuff, like this gorgeous planter: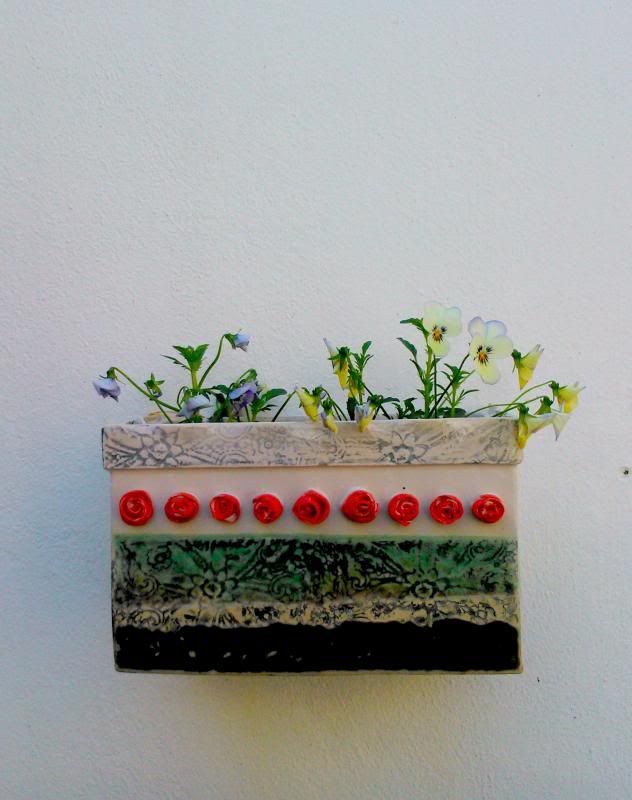 and had coffee and cakes on the beach. Fabulous.
Came home, cooked macaroni cheese (a British dish, not to be confused with mac'n'cheese) with bacon and peas added in and a tomato salad (which I knocked on the floor at one point, but picked up and ate anyway as it was my last two tomatoes - I'll let you know if there are consequences, but there won't be. I washed that floor only last summer) and felt very capable and self-caring.
The company of a dear, funny friend, fresh air, walking, a bit of art, a simple meal - perfect.
Tonight I watched 'Vera' - very easy viewing - and smoked spliffs and tomorrow is another day.
I am grateful for: living in this city; friends; sunshine; being able to enjoy eating pasta again - it is definitely the perfect food to cook for one; feeling better today than I did yesterday
Laters xx
1:24 a.m. - 05.05.14

-----------------------------------------------------------------------------------------