annanotbob2's Diaryland Diary
-----------------------------------------------------------------------------------------
At the care home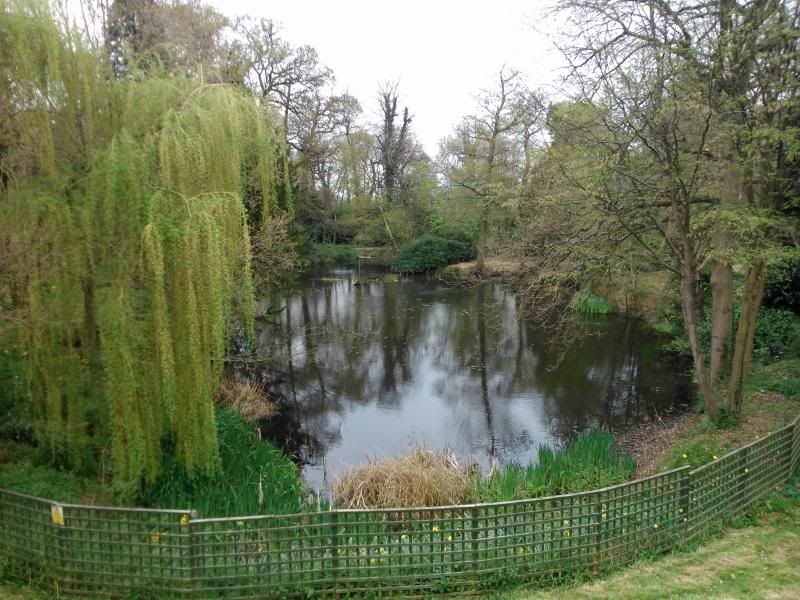 Back at the care home with my girl. The grandson has tickets to go to the Gadget Show with his stepdad tomorrow so I brought him back, will stay here two nights with ED, then take GS back to mine on Monday. ED is much perkier than when I last saw her, which is not a lot, but better than nothing. The leaves are starting to appear on the trees, so we'll head for the woods tomorrow and see if we can absorb some natural goodness from the spring springing.
I can't remember if I wrote about the manager deciding it was 'inappropriate' for me to sleep here, but she did. Luckily the manager of ED's ward strongly disagreed and spoke up on my behalf and as she has no record of challenging orders from above, she was listened to, and I'm back in, on my camp bed, next to my girl.
She's very quiet still, but we sat and held hands for a few hours before she had her sleeping pill and she told me that she wished I was always here, so I know this is right for both of us. Her big thing at the moment is moving around under her own steam - when I take her outside, the minute I stop for a rest, she's off, blind as a bat but full of determination: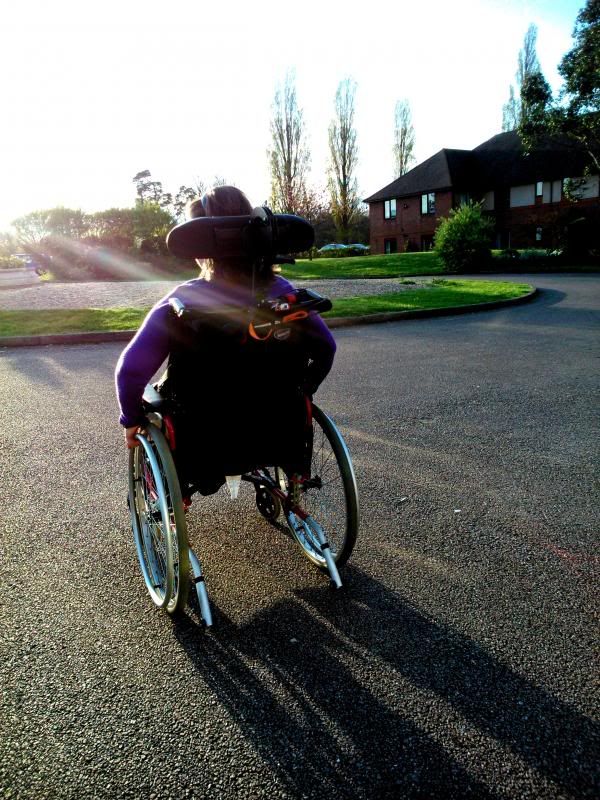 That's all for tonight, mega-knackered and a busy day ahead. Hope all is well with all of you, dear readers.
Today I am grateful for: an easy drive up here, quickest in months; being able to stay here; GS off on an interesting jolly tomorrow; the fabulous Berlingo and the freedom it provides; the lovely care workers here who tell me how much they love ED and act as if they mean it.
Sweet dreams
10:45 p.m. - 12.04.14

-----------------------------------------------------------------------------------------