annanotbob2's Diaryland Diary
-----------------------------------------------------------------------------------------
Early doors
I realised me and L (ED's mother-in-law) would be all right when she shared this picture I posted (I shared it myself - I didn't make it!):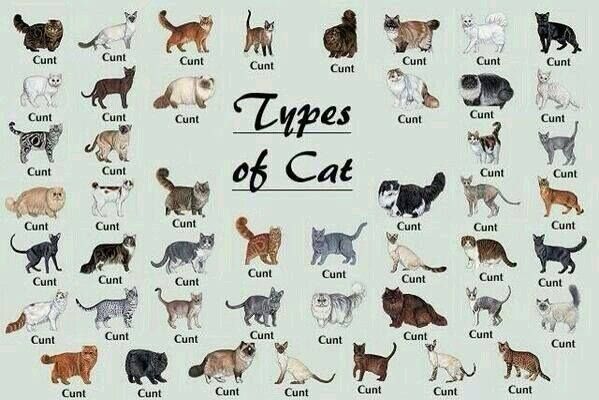 The c word is the other big no-no, isn't it, like the n word? When I was an angry young feminist, I was furious that men's bits were just casual insults - prick, dick, knob etc are barely even swearing - while ours was the very worst word in the language. So I launched a one woman mission to re-integrate it back into common use, which made me popular in many quarters - in fact only as I write do I consider that this could be a contributory factor in FIL's decades-long aversion to me. In Spanish, it's very light - coņo is about equivalent to 'mate' and my few brief visits to Scotland suggest that it's kind of everyday up there too. (Oh God, if Scotland vote for independence, all right-thinking non-Scots are fucked - we'll never get rid of the fucking Tories.)
In the end I guess I accepted the reality, that cunt is a word saved for extra-special bastardry but in recent years I notice it's out and about all over the place and I think the govt - and the last few govts, and GWB - can take the credit, as there are no other words to describe them.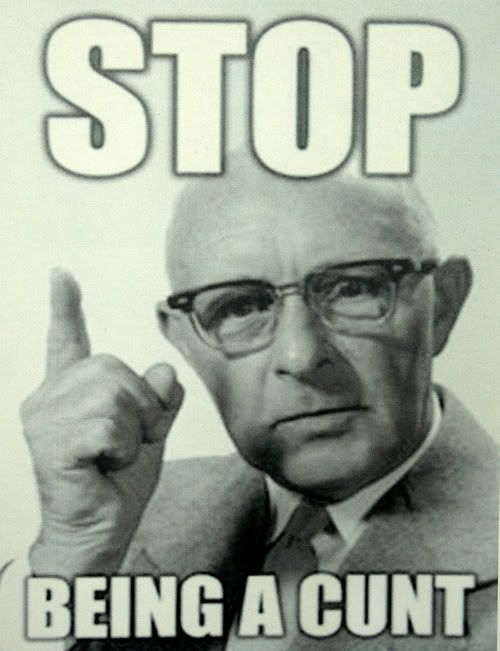 But they didn't and haven't and won't.
Ah well. Son is in bed on the floor behind me: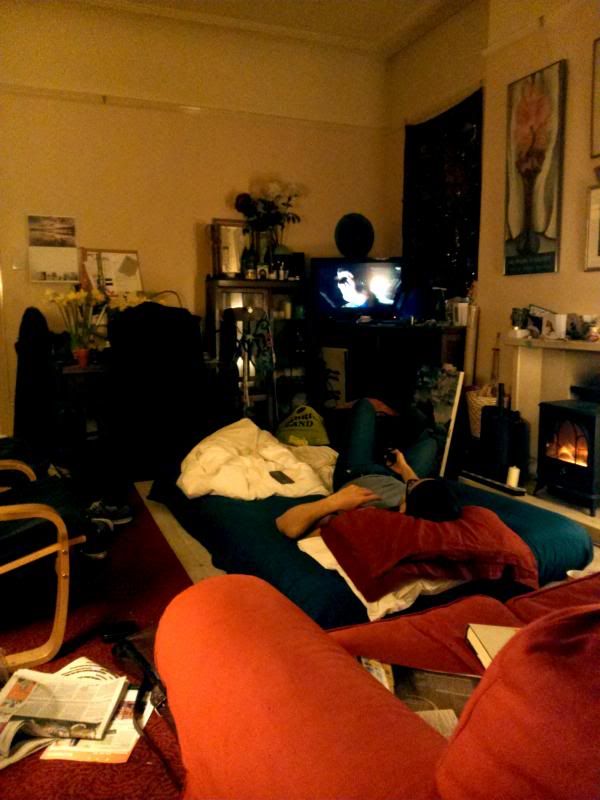 all tucked up now and trying to sleep, so I'm only going to make clicketty-clacketty typing noises for a short while, as he's a good boy.
I haven't left the house today, not really intentionally, but how it turned out. I did take this pic out the window:
but I don't think that counts as exercise. Today's prompt was 'yellow' and I swore I wouldn't do daffs because it's a bit bleeding obvious and lazy, but in the end...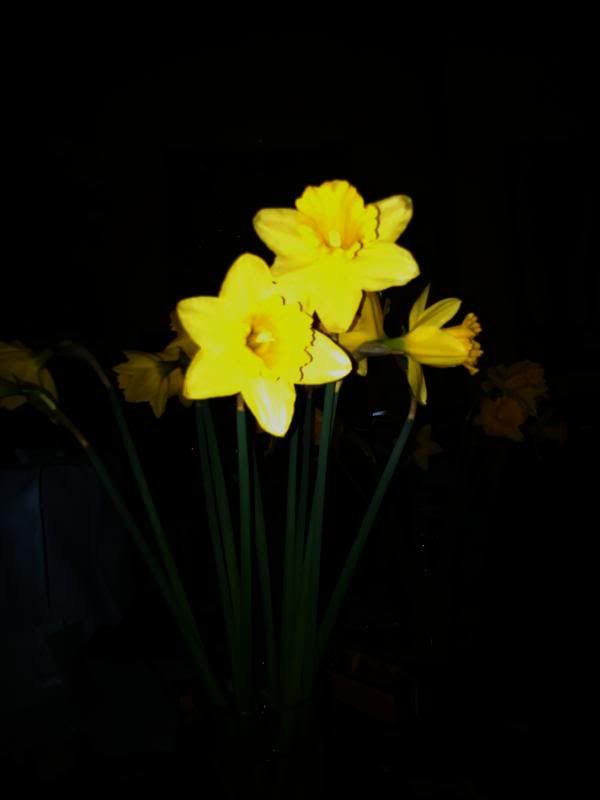 Later I looked for other yellow things, but you really need daylight for good colour. I quite liked this, after mega-tweaking: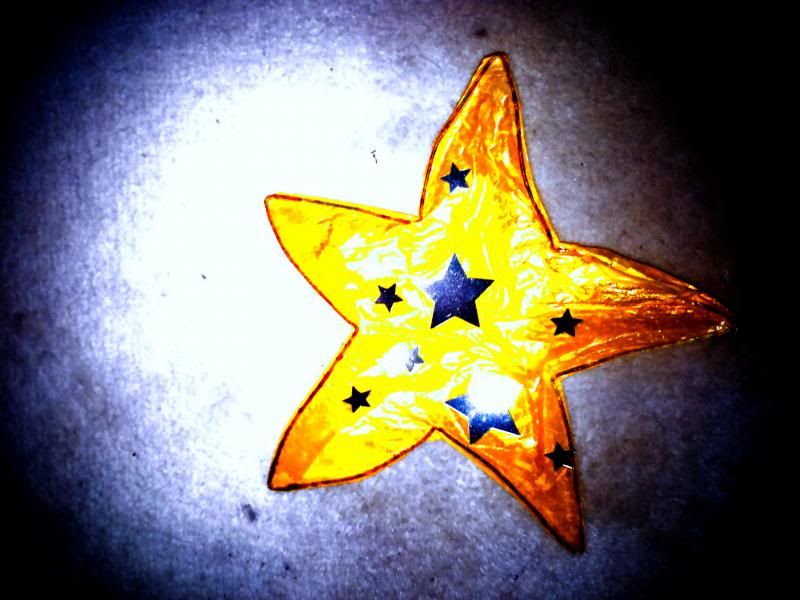 Today I am grateful for: Lovely Son; a visit from an old friend this afternoon - we hung out all through the 80s then both got jobs and didn't see each other for twenty years - he's still fucking gorgeous in his 60s, but my sis went out with him first, albeit nearly forty years ago, so he was never an option; dinner turning out all right after a worryingly long time - how can sliced potatoes still be almost raw after four fucking hours, it's not right; a proper early night - not even midnight; feeling OK
Sweet dreams xx
11:58 p.m. - 01.03.14

-----------------------------------------------------------------------------------------