annanotbob2's Diaryland Diary
-----------------------------------------------------------------------------------------
Ain't got no
I've just posted this on my facebook status: "I feel I need to inject a bit more larking about into my life but seem to have lost the habit. Anyone up for anything?" and now feel quite sick and anxious about it.
The photo-a-day prompt today was "I am..." which I spotted yesterday (immediate thought, oh fuck off with all this, give me something simple like 'door' or 'sideways') which rattled around by brain on and off for ages. I mean, that's obviously open to almost anything. I am fond of..., lucky to live near..., pissed off about.. or I am Notbob and I am addicted to fags, coffee, valium, shite telly and thrillers. On my way back from my session with the counsellor I took this: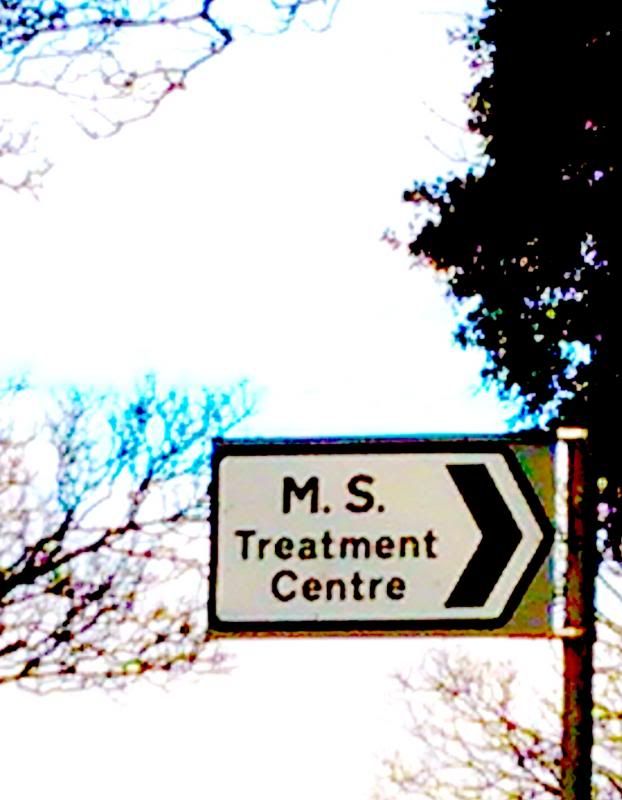 and after much consideration posted it on my page with: "#10 I am... going to come to terms with all this, don't know how, don't know when, but I am..." because when it comes down to it that's about all I am at the moment and no one in my real life has 'liked' or commented, though I got loads for a pic of some driftwood.
This was for 'water':
I hadn't realised till I took it on Saturday that it's mid February and we haven't had a proper frost all winter - there are still a few leaves on my miniature water-lily. This is not good - more weird weather shit. We've had such wind and such rain.
Bloke and I walked for a bit yesterday, less than a mile with the wind behind us, stronger than I've felt it for I don't know how many years.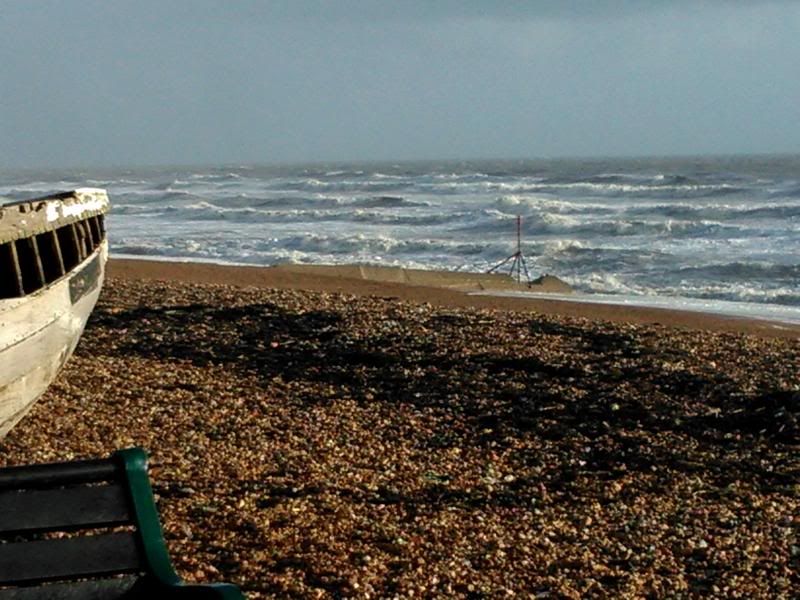 This lobster pot, washed up but carefully placed for recovery by its owner, made me think of you, Bex: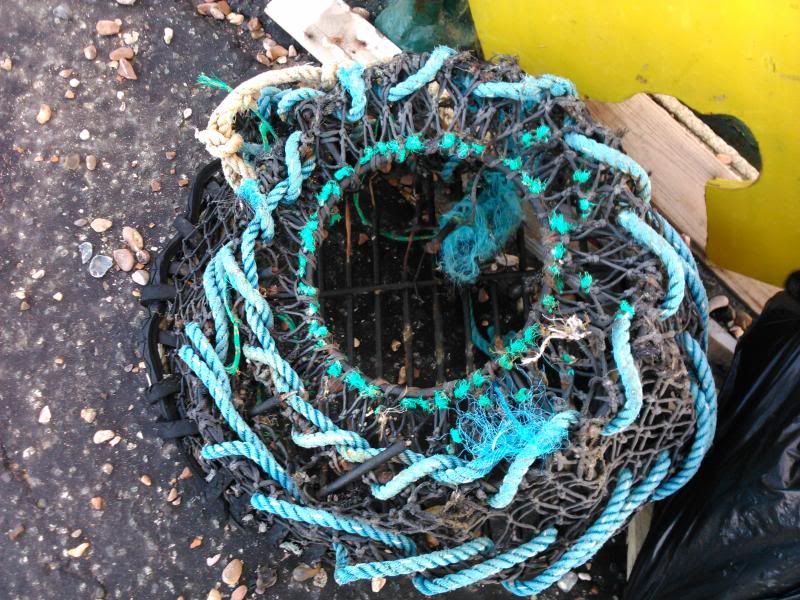 The clouds were broken up at last, giving dramatic skies: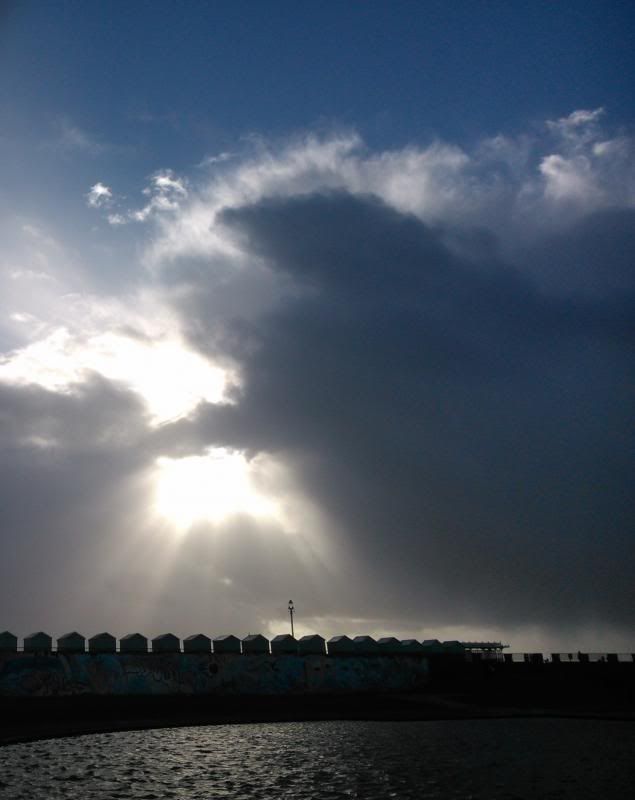 and sudden drenching showers interspersed with sunny spells and rainbows that flickered briefly into being all afternoon:
Don't know who that bloke is but it looks worse if I crop him out so he's stuck there. Bloke (with a B) went and fetched his car to get me home as he's a good 'un and I wouldn't have made it far into that tempest.
I've realised that why this period is so difficult is that before, when it wasn't even this bad, there was a lot I could and did do to make ED's life better, more free, more fun, more support. Now there's nothing I can do that makes any difference. I expect she'd miss me if I stopped visiting altogether, but she doesn't as it is, and I'm not going to anyway because I miss her. When I see her I feel that she's not the person I'm missing, but I also miss the person she is now - I don't quite know how to articulate that conundrum, but it's something like that. But there's nothing I can do for any more.
Grateful for: Got my eyes got my nose, got my fingers got my toes - I got life

11:31 p.m. - 10.02.14

-----------------------------------------------------------------------------------------