annanotbob2's Diaryland Diary
-----------------------------------------------------------------------------------------
-
I'm doing good, I think.
Forty-five minute gap while I ponder the truth of that statement
OK. I'm quite out of my depth in several areas of my life, which I have written about and deleted again and again since I logged on here three hours ago.
But. The flat is quite tidy and I've
done two loads of washing (including keeping my cool as the washing machine went mental, taking it to the laundrette, hanging it out in the garden to dry and bringing it in),

made steps towards getting some advice from a charity on managing my finances before I slide into debt,

answered the phone to YD on an hourly basis, as she's suddenly thrown herself into gardening, though I know she's not following my advice to not plant anything before enriching the starving soil in her garden.

taken this photo of Bob drooping on the bench: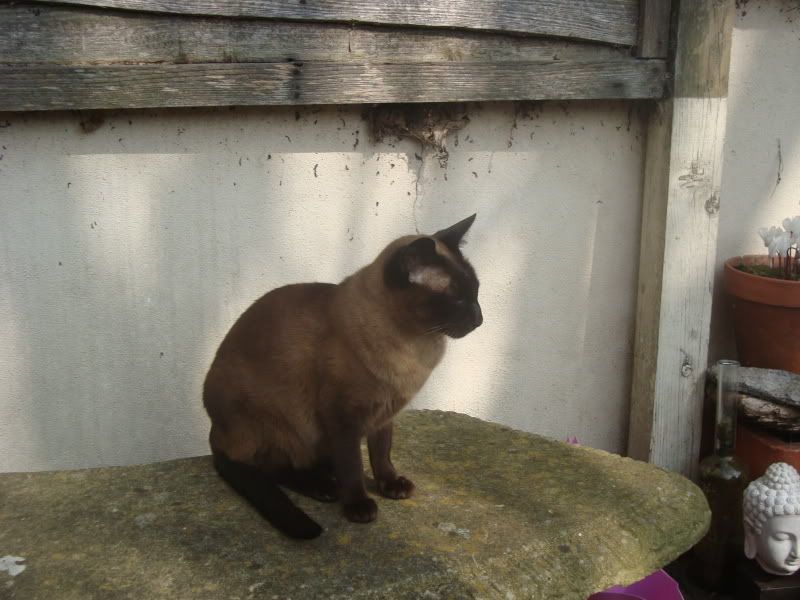 and this one of my beautiful white narcissi and thrillingly sturdy peony shoots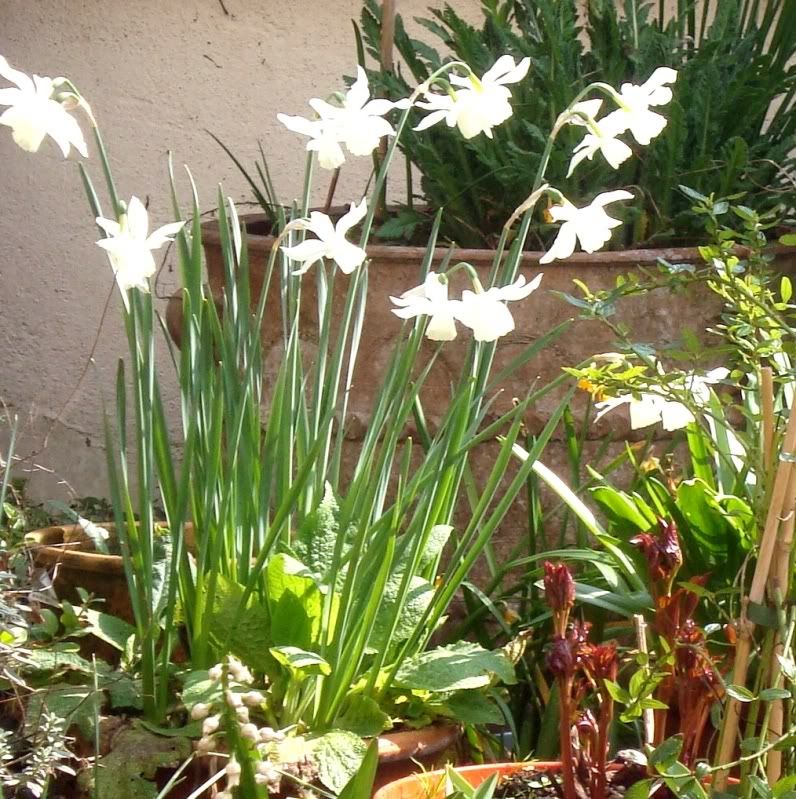 Now I'm going to watch Mad Men, woo hoo!
Grateful for: a roof over my head and food in my belly; standing firm (ish); spring; telephones; family.
Sleep well xxx
9:10 p.m. - 30.03.12

-----------------------------------------------------------------------------------------