annanotbob2's Diaryland Diary
-----------------------------------------------------------------------------------------
Shortie
Don't want to break my run of updating by more than a day but really fucking knacked and due to get up at sparrow's fart and drive up to up there for YD to get cracking on the up-dating of Grandson's room. Today has been mainly about physics revision for GCSE, pretty good considering YD and I both bunked all our science lessons so she was reading it, grasping it and teaching it to him, then testing him on it a bit later. No wonder we're all done in. And I will be spending the day with ED I expect, too long, too hard, too little of my own choice involved.
And a bird shat on my head, must have been from very high up as it felt like a sharp stone until I touched it to see what it was. April's not even a hair-washing month. Sigh.

Me and the babby (Sister's grand-daughter) and the wee scabby dog: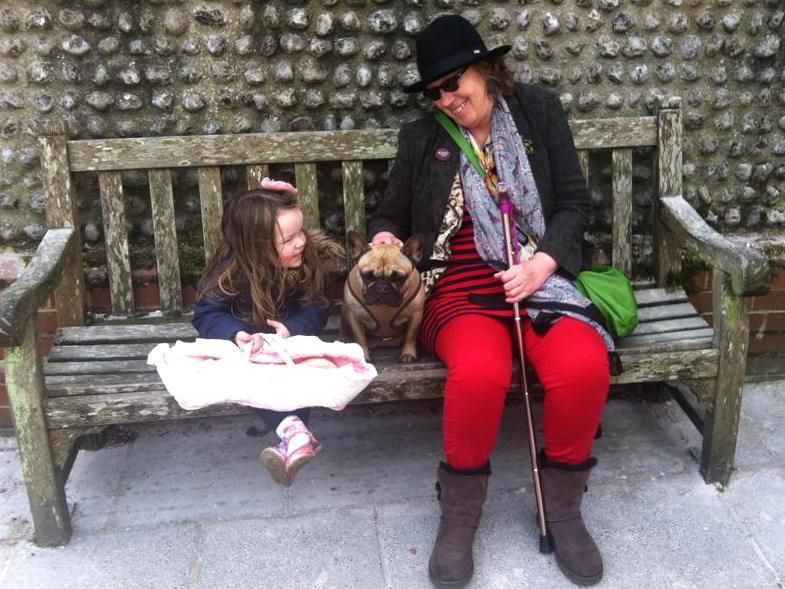 who does not trust me with the babby at all:
I finished one of the dolls, but using thicker wool and appropriately bigger needles did more than make a bigger doll - it made it kind of freaky, scary, not good: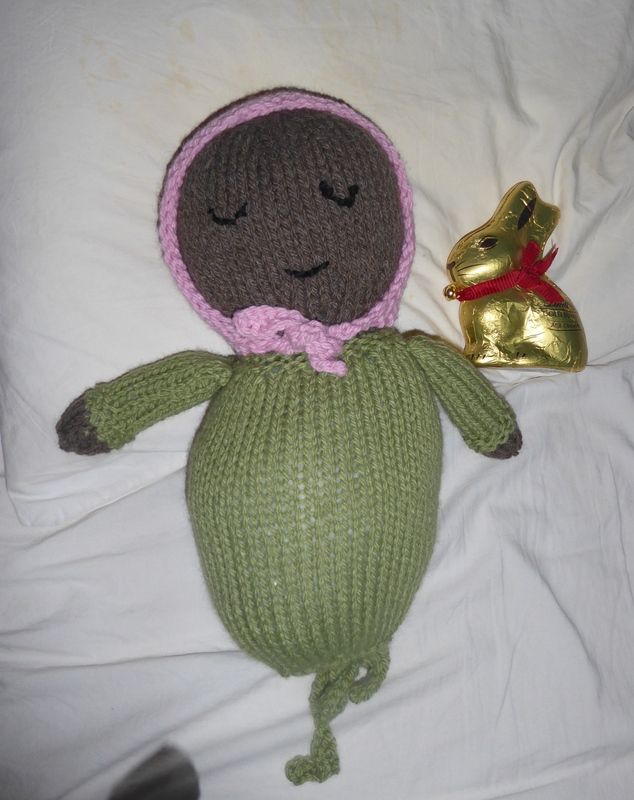 Ah well.
We have the contracts to sign for the house purchase/flat sale but they won't be exchanged (which is when it all becomes binding) until 13th which is the day after the first date the woman living in the house can move out. She's not the owner but the owner's daughter and legally a tenant with no requirement to do anything so our solicitor is insisting on this. Then maybe to complete on 17th, which is all a bit fucking sudden all of a sudden, but I don't have to move in then, in fact I have to give a month's notice which I won't do till we've exchanged.
Exciting. (Yikes, scary)
I am grateful for: the generosity of friends I've not even met; a fantastic morning at group (recovery group) - such a wonderful collection of people; YD buying the food and cooking the dinner after I'd washed up; last night sharing my bed with her - we top and tail, but even so...; proper early night, before midnight, yay, go me etc etc
Sweet dreams xxxx
11:10 p.m. - 02.04.15

-----------------------------------------------------------------------------------------