annanotbob2's Diaryland Diary
-----------------------------------------------------------------------------------------
Plan
I'm loving my new camera.
When I walk out of my front door, there's the sea, at the bottom of the hill, slightly different every day. I've always fancied doing a photo project on it, and now I can.
So this was yesterday: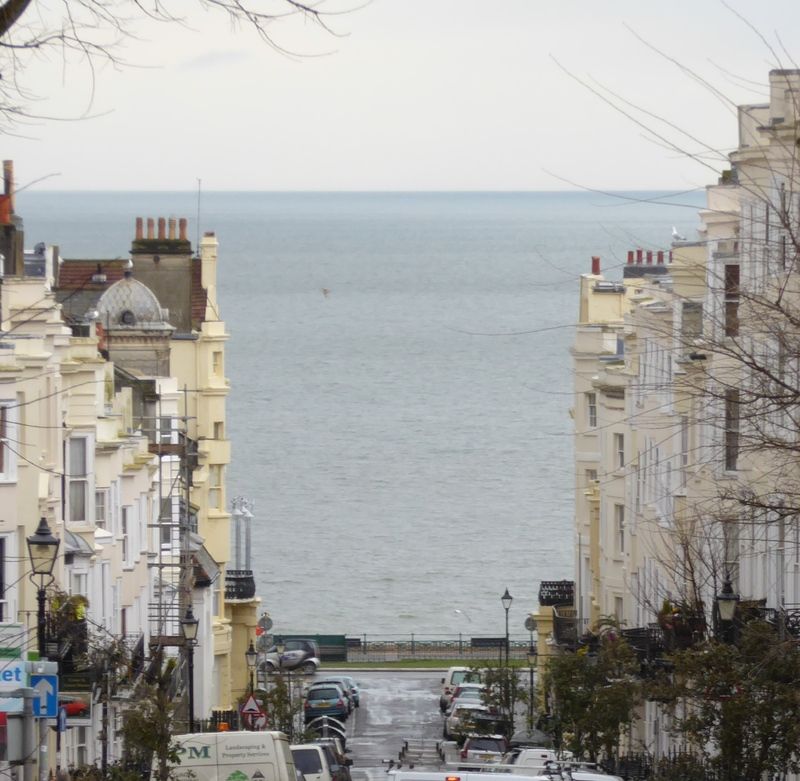 and these two were today: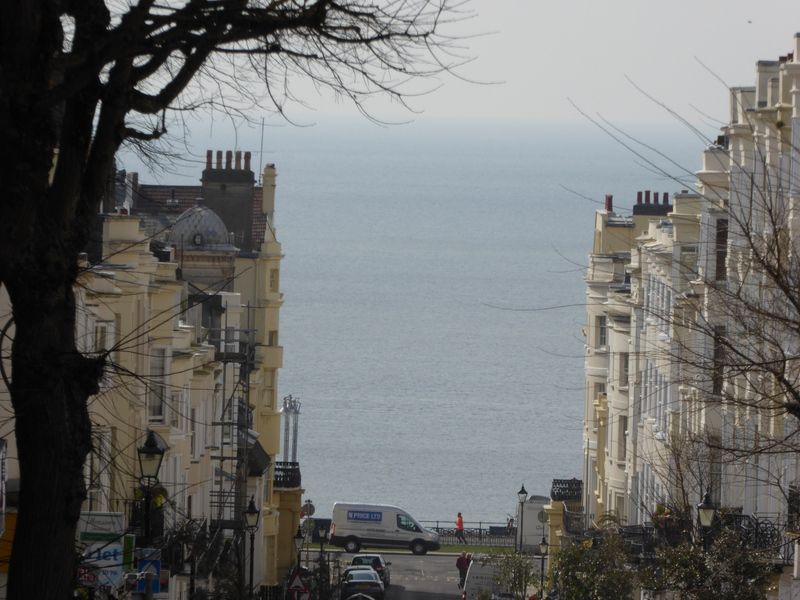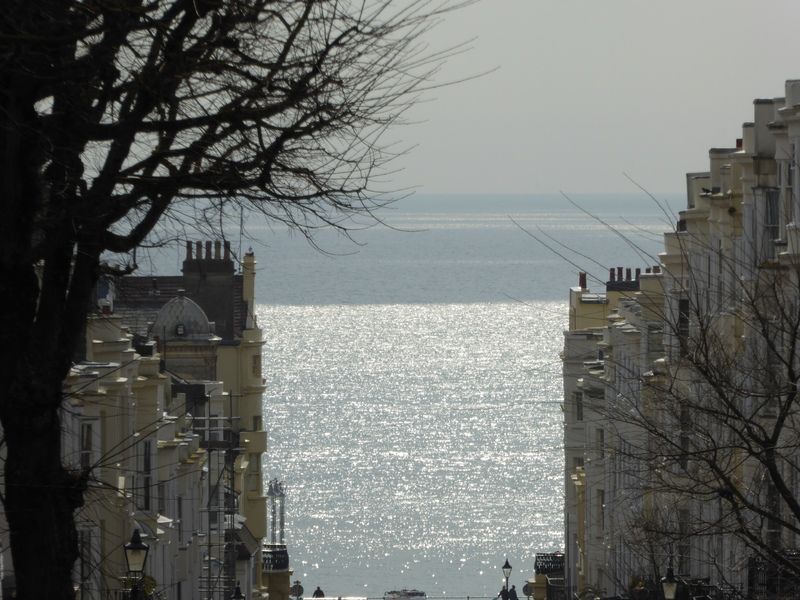 So I think I'm going to try and remember to take a photo every time I leave the house for the rest of my time here and see what I get. I'll aim for always standing in the same place and see if I can find a way to maintain a similar amount of zoom. Cool - a manageable artistic challenge.
I tell you as well, no wonder I'm knackered - that last pic clarifies what gets lost on the ground somehow - this is a steep hill I live on, and I'm up and down it all the fucking time. My last house was at the top of a precipitous cliff face, so I tend to think of this as being almost level, but look at it, the sea's right down there and I'm up here.
If I get those two rows of four chimney pots in the same place in the frame each time, that should do it, don't you think? We'll see.
What I love most about the camera is that it has a viewfinder - the last one available - and a great zoom. These are bountiful times we live in, aren't they, that even someone in a somewhat precarious position like myself can have such a toy? For most of my life you had to pay for films to be developed, wait weeks or even months and then when you did get to see the photos you'd taken they were almost all crap - any kind of project like this would have been a serious undertaking way beyond my pocket or skills.
In the park this morning, two for joy: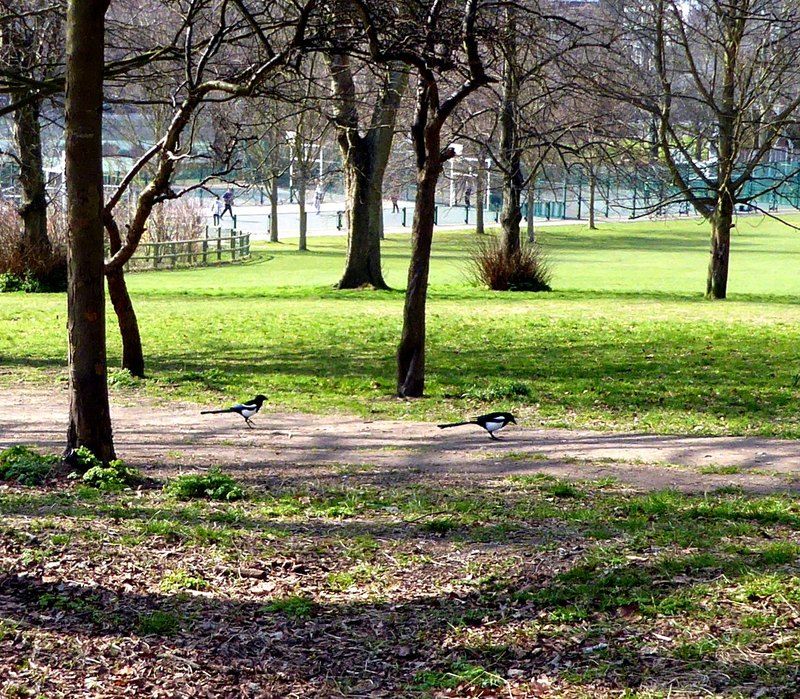 walking home from acupuncture: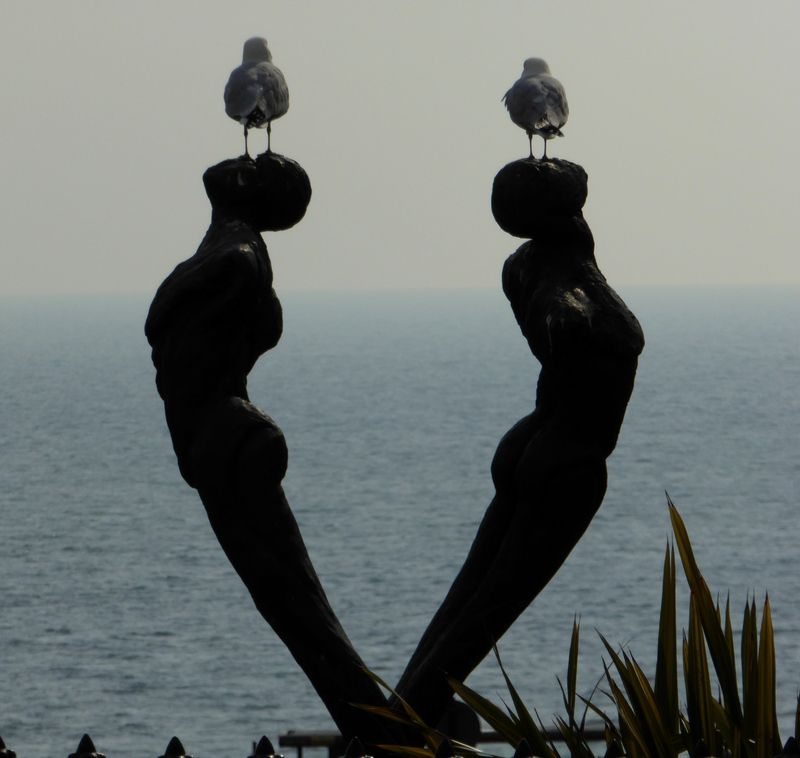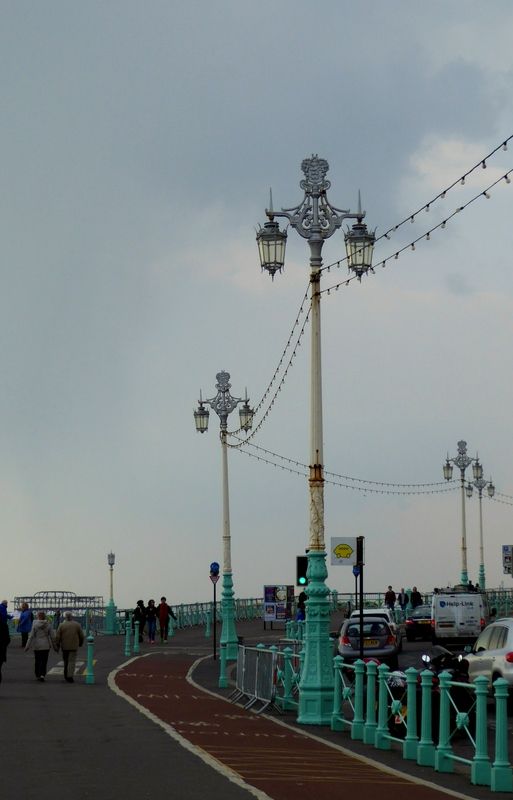 I am grateful for: a plan; a camera; spring approaching; the biscuits and cheese I am going to eat when I finish writing, in about two minutes time; getting some much weaker grass again - not actually weak, but not ridiculously strong - like having a few nice beers instead of downing shots of fucking absinthe, sweet Jesus we're not all bloody teenagers, some of us just want to take the edge off of an evening, which is once again possible, and for that I am truly grateful
Sweet dreams xxxx
1:07 a.m. - 26.03.15

-----------------------------------------------------------------------------------------