annanotbob2's Diaryland Diary
-----------------------------------------------------------------------------------------
And breathe
Today, at last, I felt better enough to be able to choose to do things that would make me feel even better, so I invited Bloke out for a walk upon the windy common: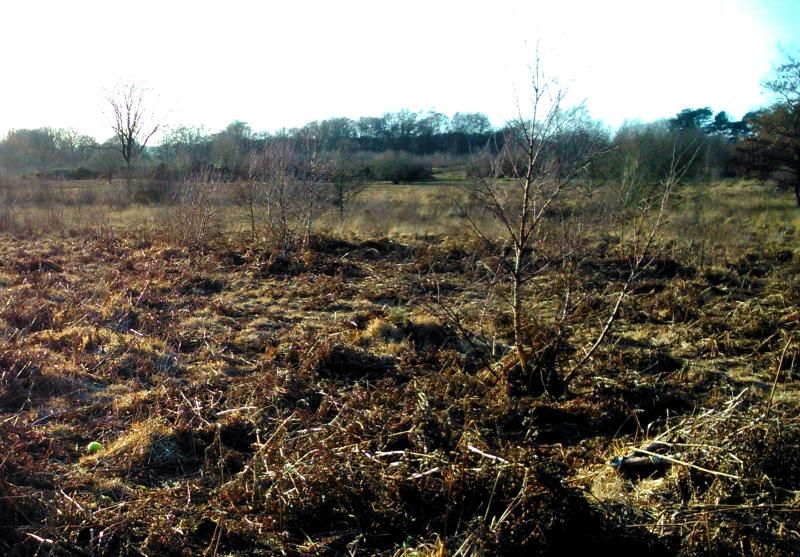 in the late winter sun - I look well dodgy, don't I, with my hat and my stick: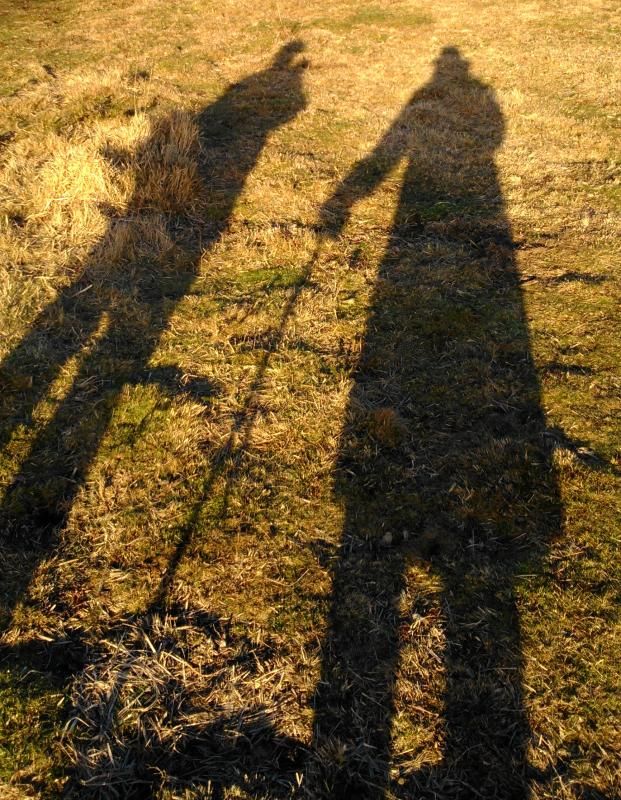 The place is thick with silver birches: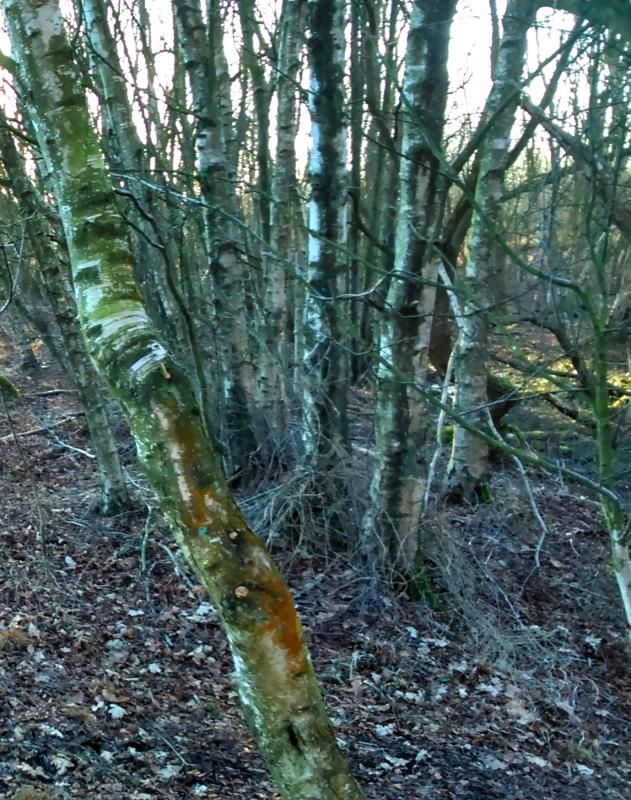 reminding me of Ma who, each time she moved house, used to go and dig up a small silver birch from the forest and plant it in our garden. We'll probably do that too, though they're not amongst my favourites. There were loads of tiny ones, not much bigger than a blade of grass - they won't all survive bunched up together like that, so it's not a naughty thing to do.
The afternoon light, the fresh air, birdsong - it's all good, healing stuff. Also, I love the distraction of photography - I can forget everything while I'm looking for a shot: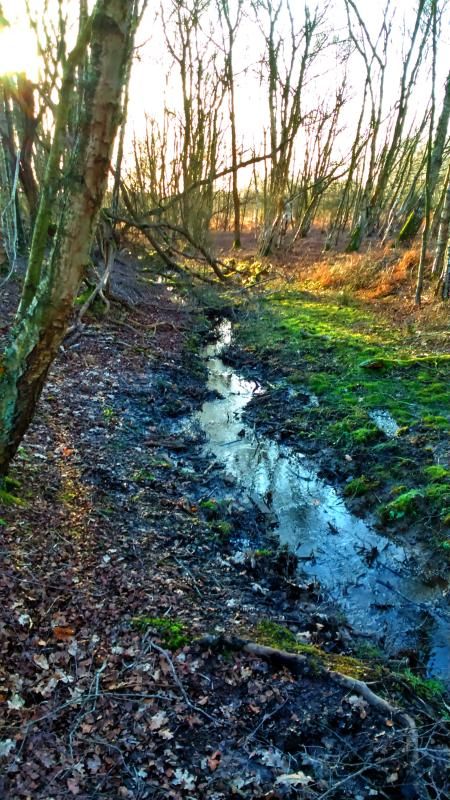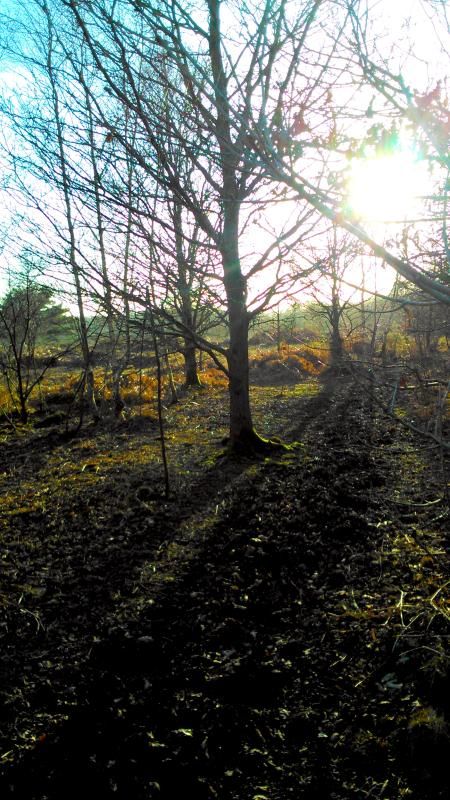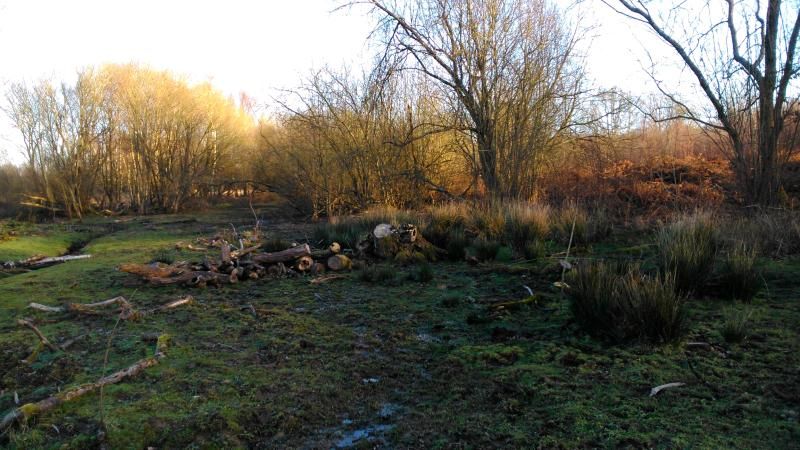 I'd bought these little robins from a nursery earlier, made out of old oil cans, by Zimbabwean something or other, I kind of drifted off as the guy was getting into it, but they're for our new garden: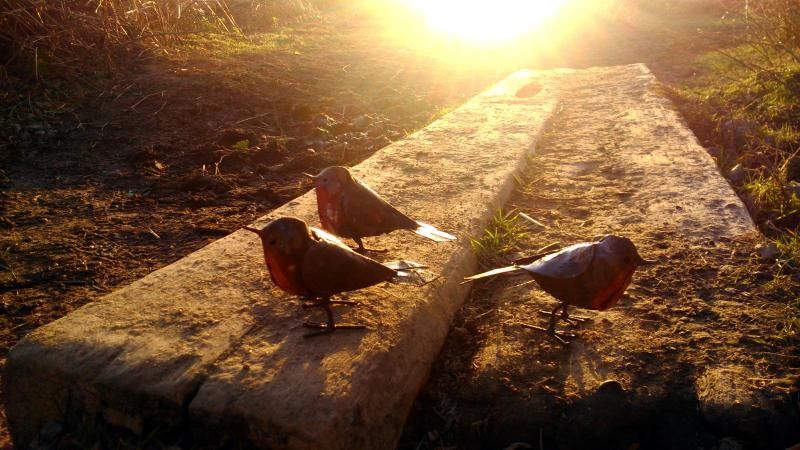 I love bits of this and that about the place, to catch your eye as you sit about. Bloke's not so keen, but is resigned, as I am to the likelihood of having a drum and bass soundtrack to my declining years.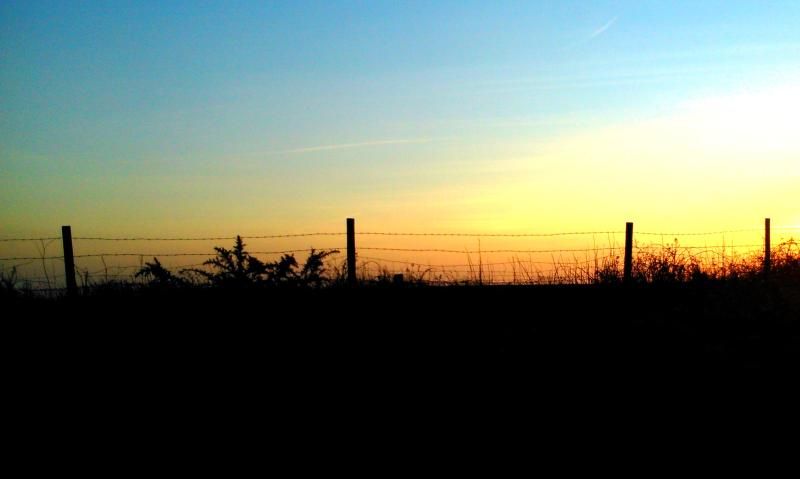 We stopped off for a couple more pics on the way home, then drove along the seafront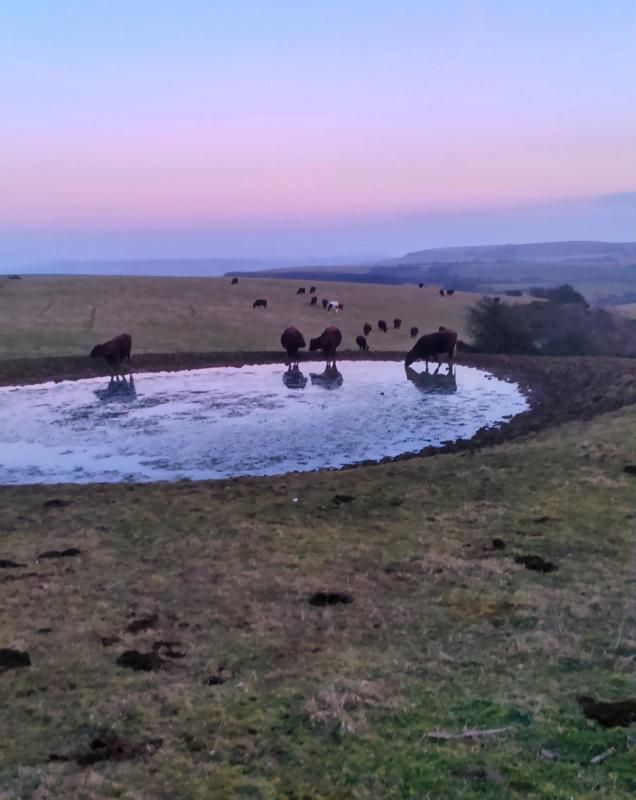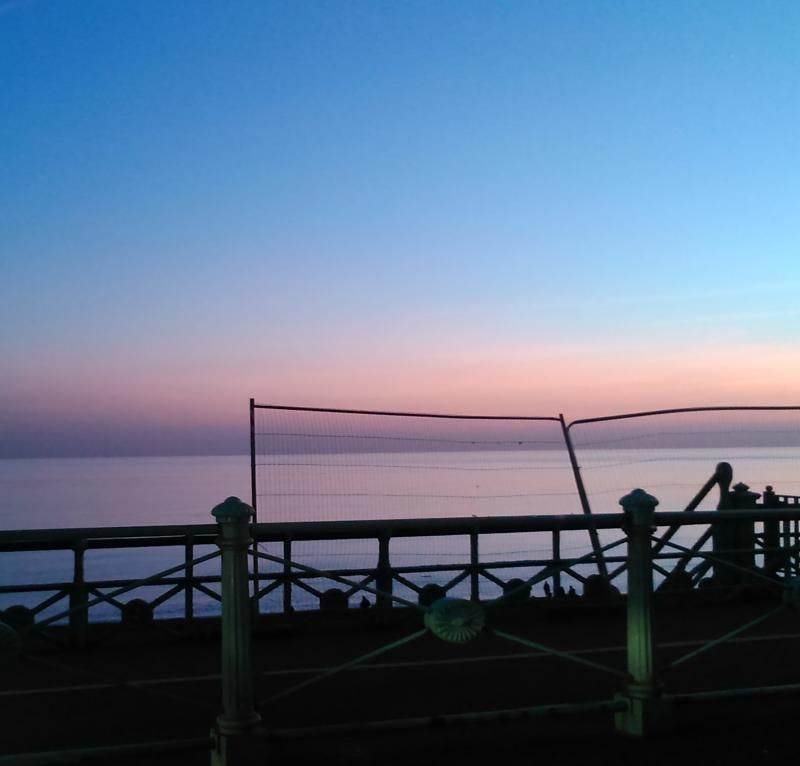 and had a roast dinner in a pub. Nice.
I am grateful for: feeling less desperate; nice day mooching about with Bloke; text from landlord re oven - he'll be back next week and will replace it then; camera in my phone; warm bed to head towards
Sweet dreams xxx
12:02 a.m. - 09.02.15

-----------------------------------------------------------------------------------------