annanotbob2's Diaryland Diary
-----------------------------------------------------------------------------------------
Walk this way
Ach, all too hard to talk about, weeping by the gallon etc etc, BUT keeping up with the walking, minimum 6,000 steps a day (6502 today), which is in the region of three miles. On NYE I couldn't get myself out till after dark so not much scope for pics as I walked to the big pier and back. But the bandstand was all lit up:
I just googled 'how to get the best out of your camera phone' and 'don't even bother in the dark' seemed to be the advice, but my standards aren't that high. I took this of a hotel which wasn't remotely blue: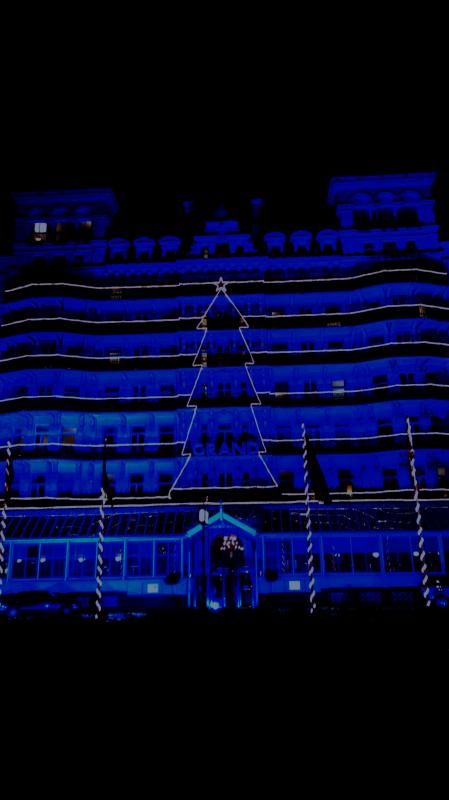 Today I got the poor wee dog (he's a French bulldog, by the way), shoved him into his coat and dragged him and Bloke for a walk along the river bank. It's a strange place to walk, as the river does proper meandering, just like we were taught in Geography lessons a million years ago, winding round and round so that as the crow flies we barely covered half a mile. It was very grey and gloomy:
This is where we turned round: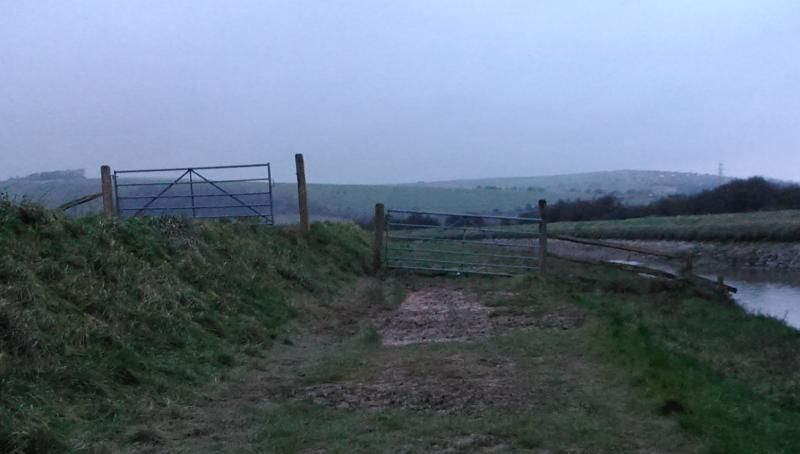 I have a vague intention of taking a pic at my turning point each day, but often it's not that kind of walking, the steps just accumulate. We'll see. I am resolute in my determination to not make any resolutions.
Walking on clumpy, heavy soil is fucking hard work, I must say. It's nice being away from buildings and traffic, but it's tiring. Boots accumulate mud, which is heavy and requires periodic dislodging. I ended up having to sit down increasingly often.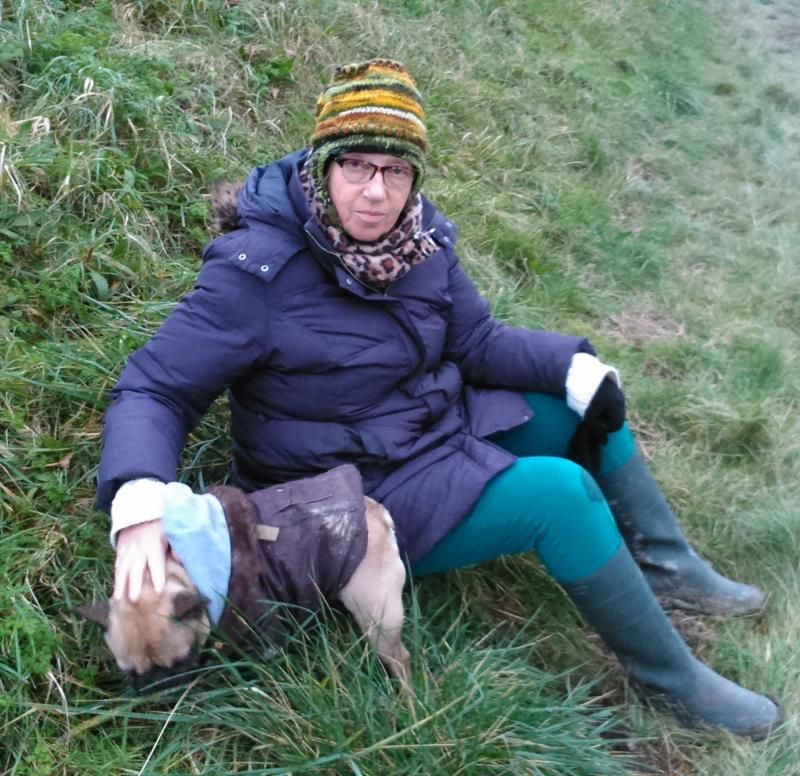 This is supposed to be a word cloud of my most frequently used words on FB: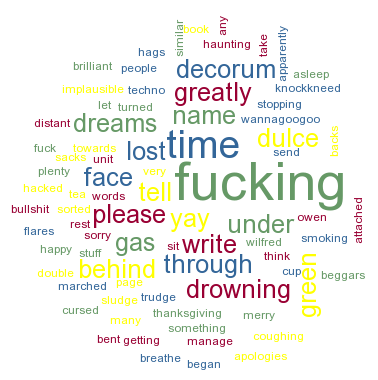 Well, obviously the largest one is 'fucking' which seems plausible, but 'Dulce' (sorry, that's in invisible yellow - no matter which colour 'option' I chose, this is the version I get). I only used 'dulce' once (when I posted the Wilfred Owen poem on Armistice Day in a rush of nausea at the annual brief flowering of concern for those whose lives were/are used as ammo), so why is it in big letters? Etcetera.
Today I am grateful for: Having made it through to the end of the day; Bloke coming on cold walks in icy winds with me; hot milky drink; hot water bottle; Son coming down tomorrow
Laters xxx
2:53 a.m. - 02.01.15

-----------------------------------------------------------------------------------------