annanotbob2's Diaryland Diary
-----------------------------------------------------------------------------------------
For Julia
Hello dear peeps, thanks for all the comments and that - very good to feel embedded into the group of us. I know, I should start in Word, but that always feels like an essay whereas this (writing in the js box with the pic of beach huts to the left), feels like chatting.
My brain hurts with all the ways I've tried to read at diaryland. I can post and then open my own page and sometimes it will let me look in the archives, but that's my lot. I want to read my friends! Boo. Come on, Andrew, man. I was a paid-up member for bloody years, including a while when some kind anonymous soul paid on my behalf, give it a little tweak and make it work again.
So. (Just seen one of those grammar things on fb moaning about overuse of 'so' - always reminds me to use it more - I hate those fuckers - they're not the boss of me)
So. I found out that today marks ten years since my darling friend Julia died, horribly and shockingly. I lost a whole load of optimism and mayhem and a real, in my face telling me when I'm being a twat kind of friend, a life-changing loss. I am just going to smoke a little pipe-lette of grass and have a glug of brandy in her honour... Ha, no brandy left so I've got a mug of port. Cheers, Ju.
I always think of her with this poem - in the early 80s she had a pair of silky scarlet trousers that were so exquisite they took my breath away, liquefaction, like he says (how brilliant is the repetition of 'then'?):
Upon Julia's Clothes
BY ROBERT HERRICK
Whenas in silks my Julia goes,
Then, then (methinks) how sweetly flows
That liquefaction of her clothes.
Next, when I cast mine eyes, and see
That brave vibration each way free,
O how that glittering taketh me!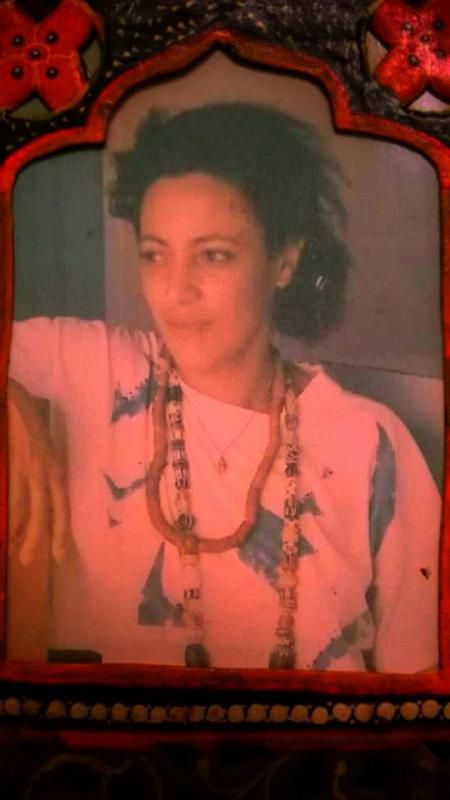 We'll meet again, me and Julia. Of all my dead friends she's the one who a) makes me unafraid of dying and b) I feel sure I'll see again - this story isn't over, we don't know what happens next. Yet.
So. The rest of us are still here, albeit hanging by a thread. Here's the best of the gazillion pics I've taken since I last posted one.
Sat in a traffic jam on the M25 under metallic, ever-changing skies:
Murals at Deptford Market, spotted while walking my 6,000 steps on Christmas Eve: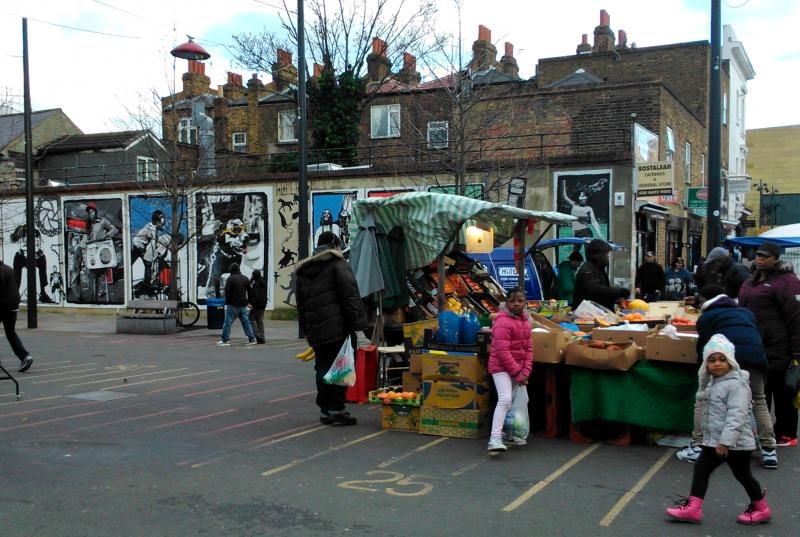 Still there the rest of the time, obvs.: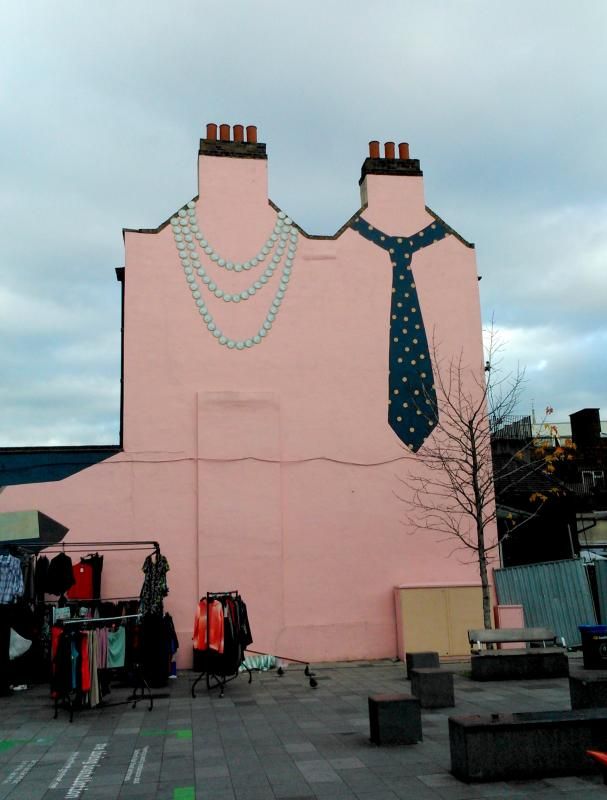 Silver linings at Greenwich: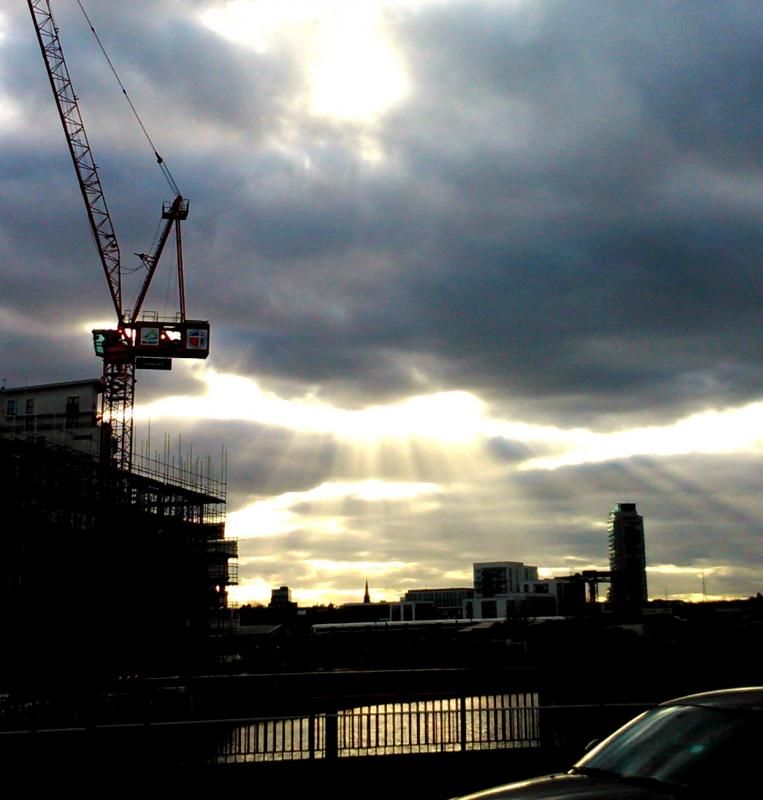 after which I got a bus back to YD's - first time I ever went on a bus in London on my own and it all worked out OK. Go me, I'm only 60 - whatever new experiences will come next?
Me and my Elder Daughter, out by the lake on Boxing Day, two hearts broken: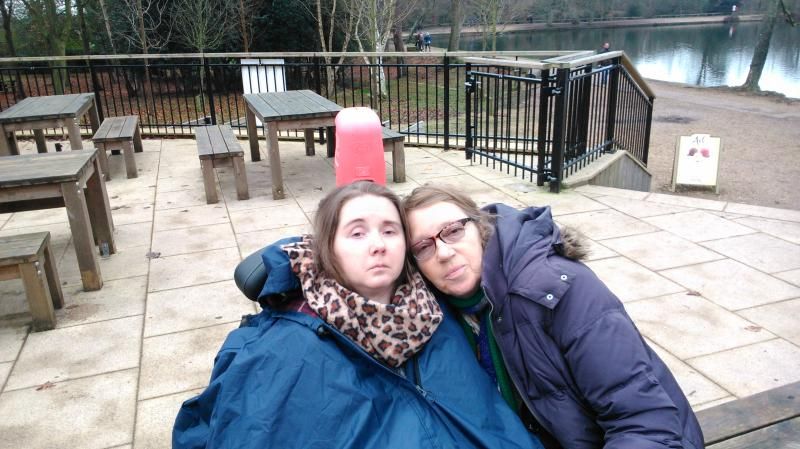 Back home, walking by the pier: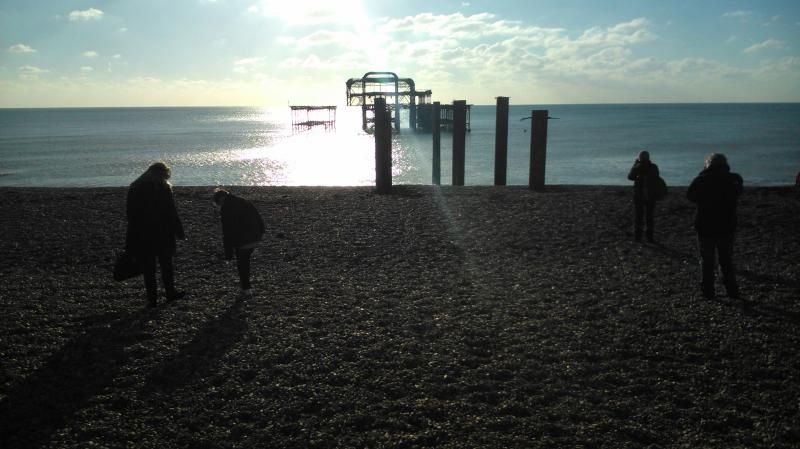 I bought a cool hat: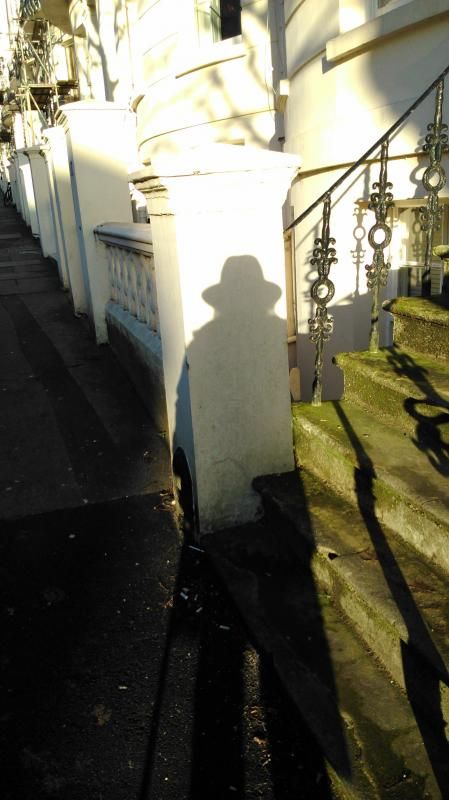 Still stuck on copying illustrations from the flower-arranging book (pub, 1964) at art group: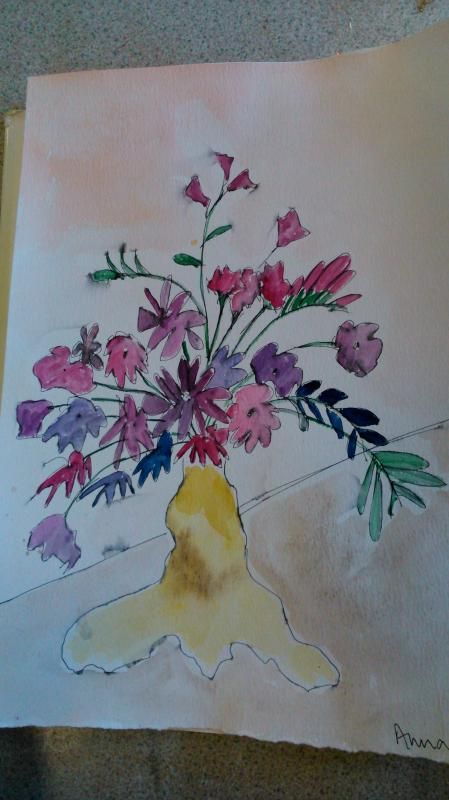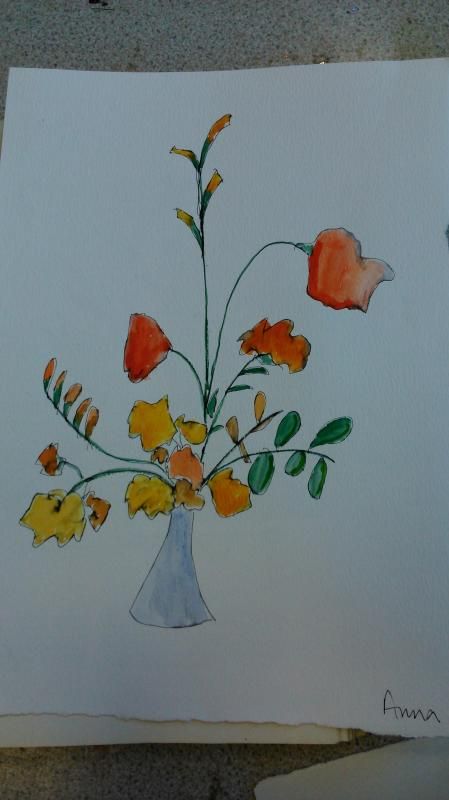 but enough already - I commit to painting something else, honest.
Walking home from the hospital in the dying of the light:
Today I took Nephew's dog for a walk: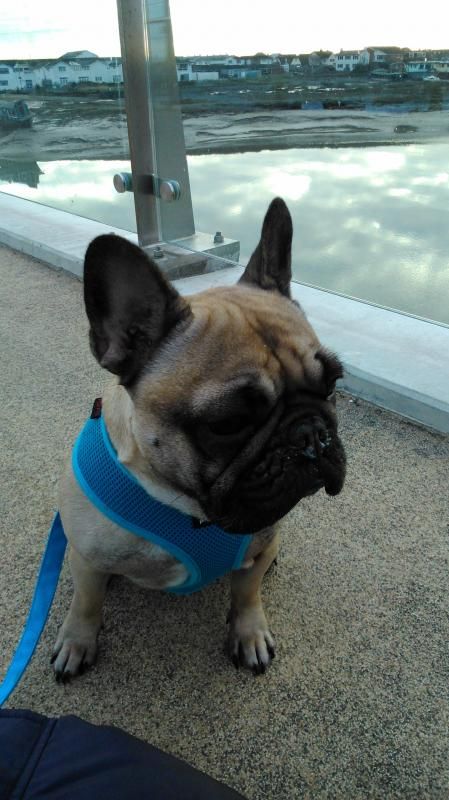 And it's Patti Smith's birthday:
Today I am grateful for: Surviving the day, the month, the whole fucking year (almost); making enough fish pie yesterday to turn into fish cakes tonight; central heating on a cold and frosty night; a warm bed; being a bit stoned now. Cheers, Ju xxxxxxx
Laters x
1:09 a.m. - 31.12.14

-----------------------------------------------------------------------------------------