annanotbob2's Diaryland Diary
-----------------------------------------------------------------------------------------
Warning: this post contains bad punctuation, esp re commas
Ach, I'm not doing well with the blogging at the moment. It's one of those times when shit is heaving about in my psyche and best left undisturbed until it settles, leaving me unsure how to proceed. I don't want to not write, but I don't want to pick at this scab just yet.
I moved the furniture round as I want the table in the light of the window so I can maybe do some art at home, but man, it's a big mess at the moment:
I have nowhere to put things - I'm getting deja vu - maybe I already posted about this - apologies if so. But honestly. On that chair bottom left, still in the plastic bag are the wellies I bought Grandson when we went to Shambala festival last year. The year before it had pissed down, so wellies (aka rubber boots) were needed, he had none, I bought these, it was dry, they were never used, he's grown, they're too small, they ended up under the sofa, the shop I bought them from went bust, they're only worth a few quid, but to whom, I can't be arsed to initiate selling a pair of unused second hand wellies but nor can I throw them away? I am defeated by them so they remain on that chair, as various other things that emerged remain where they have landed and moving from one room to another is now more of a clamber than a walk.
Today I had my counselling over there (nods head towards the left) and took these pics: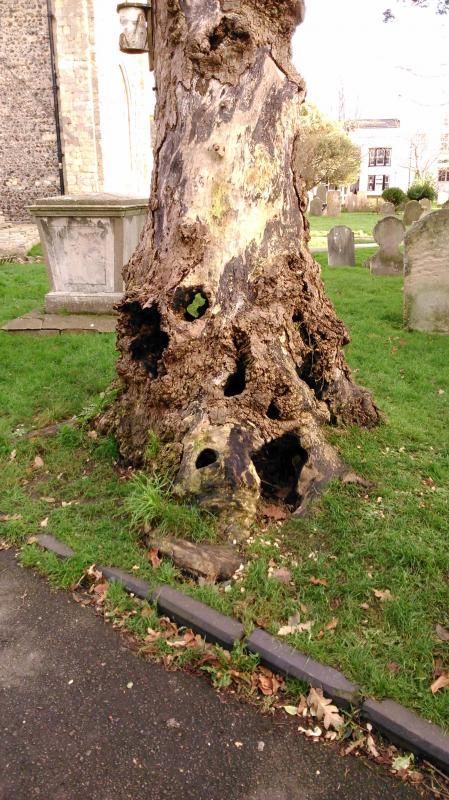 Old tree in old churchyard.
And river looking groovy.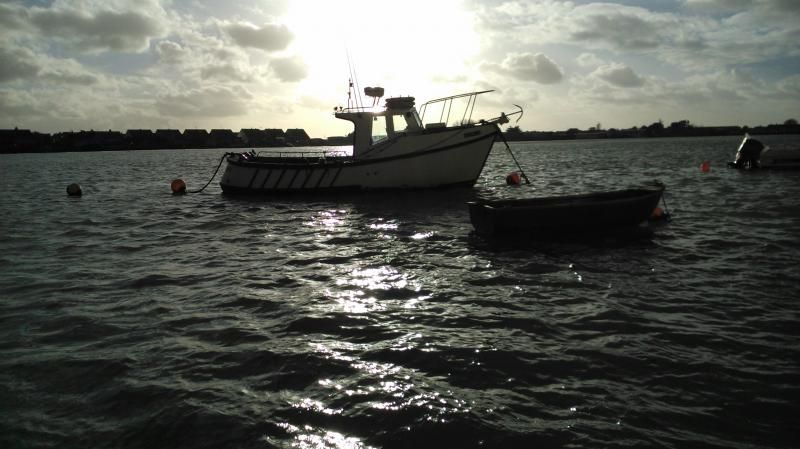 I used to live in one of those houses whose roofs can be seen to the left of the boat. the left hand side of the seventh one from the right. That high a tide would have been about four foot above the kitchen floor, with just a narrow bank holding all that water in. I like living up a hill now - much better than below sea level.
This is for our friend Dave, who found he'd had enough and whose passing is a great sorrow:
Grateful for: having made it through to here; friends; family; bed; roof (up a hill)
Laters xxx
1:28 a.m. - 11.12.14

-----------------------------------------------------------------------------------------