annanotbob2's Diaryland Diary
-----------------------------------------------------------------------------------------
Home
If I had any sense I'd be in bed, but here I am dilly-dallying about on the PC.
I'm home now after the weekend to end all weekends. Today was lovely though. We all converged at the care home and took ED to the country park with a big lake in the middle of old woodland - the first time the whole family had been alone together for god knows how long. Because GS and ED were with us, there was no talk of All That, and because YD unearthed a tube of tennis balls from the mountain of assorted pre-loved items in the back of their car, we soon fell into larking about. Some of us even played rounders, with a stick for a bat - GS, Son, YD, me and SIL2, who also has MS, but threw down his crutches and had a go. When he (SIL2) was batting, Son ran for him if he hit it, which he was also in place to do for me, but I only hit it once and then it went straight to GS and I was out. We are none of us what you'd call sportif, but we're all up for a bit of galumphing about in the fresh air.
What ED likes best is the bickering and banter between us, especially if it involves swearing. She laughed her head off when GS said something that caused me to say, "Hey! You! Respect the fucking grandmother!" SIL (her one) managed to get her to swallow loads by asking if she wanted to eat/drink, giving her a mouthful when she nodded and then, if she just held it in her mouth, asking her a question. As she's a well-brought up woman, she doesn't speak with her mouth full, so she swallowed before answering. He started by asking her the first month in the year and made it through all the months and the days of the week and more. She realised he was tricking her mind, because she started to grin when he asked her, delivering the answers with increasing triumph. She still only drank about an inch and a half down a mug of tea and ate enough omlette to feed a baby, but still, it was good to see.
It's so little, to make us so happy.
I kept going with the photos, because I didn't know what else to do, so here they are.
I for Inspired lunacy - an artwork that is a real whole cornershop with everything made of felt in the proper colours: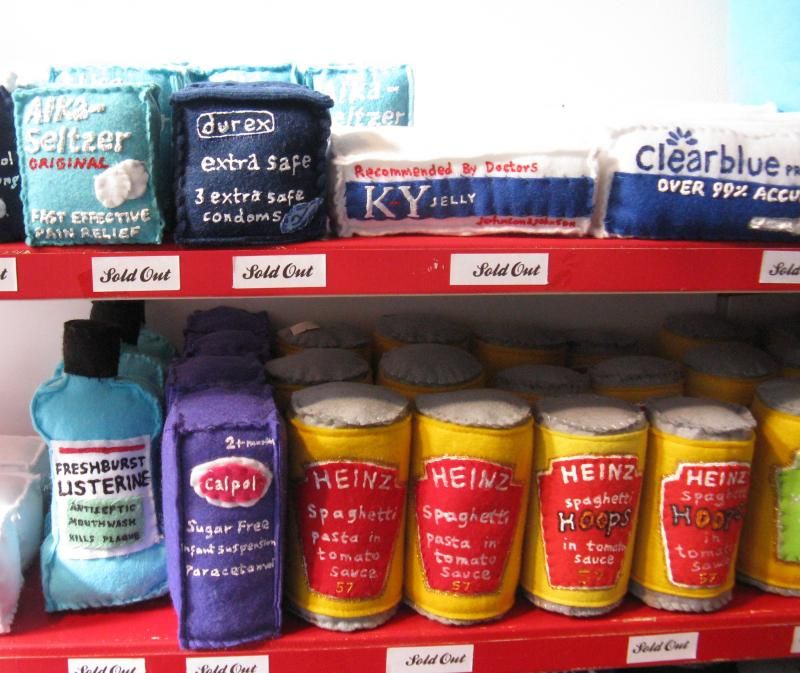 J for Jug: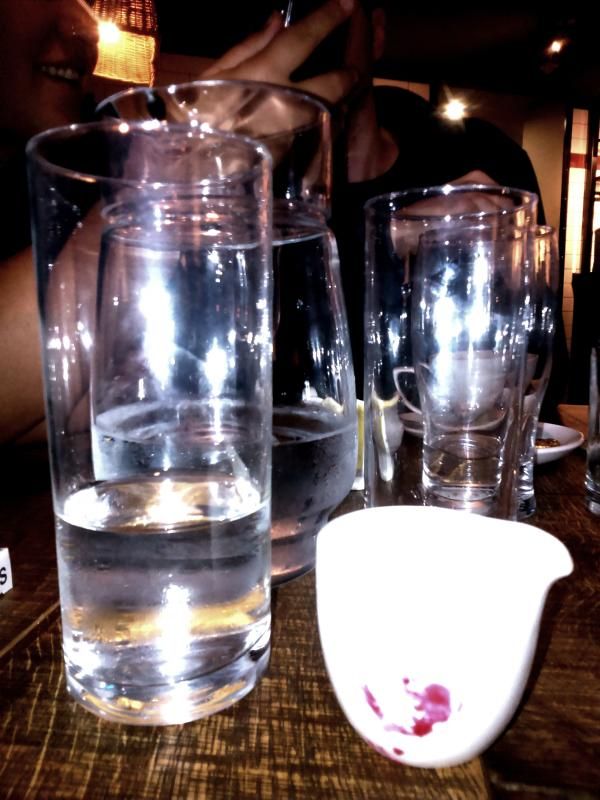 Kitty:

Lake:
and Lights, because Bloke drove us home in the lashing rain: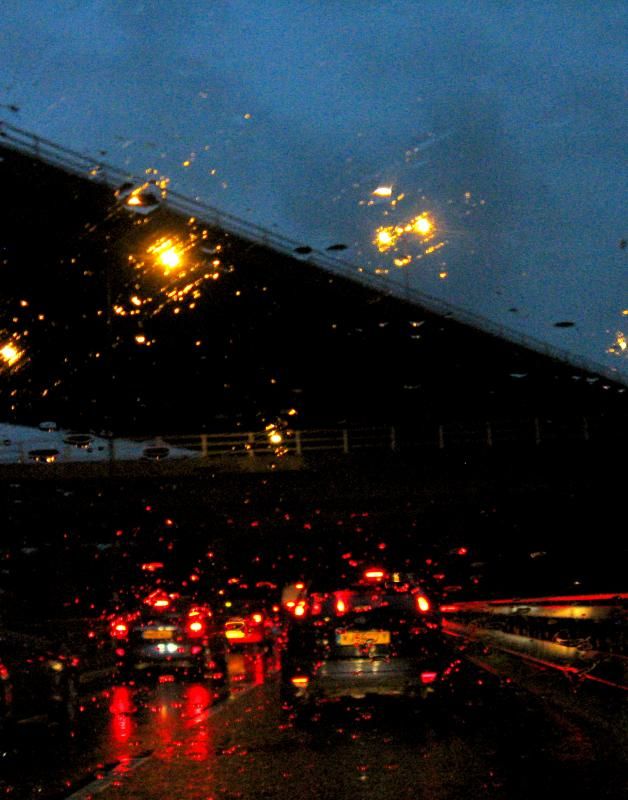 I am grateful for the love and support I feel around me in these dire days and for a magical day with my family.
xxxx
1:31 a.m. - 13.10.14

-----------------------------------------------------------------------------------------