annanotbob2's Diaryland Diary
-----------------------------------------------------------------------------------------
Spring
Today's photo prompt was 'panorama' which got me up to the allotment via the highest hill. I love these sheep: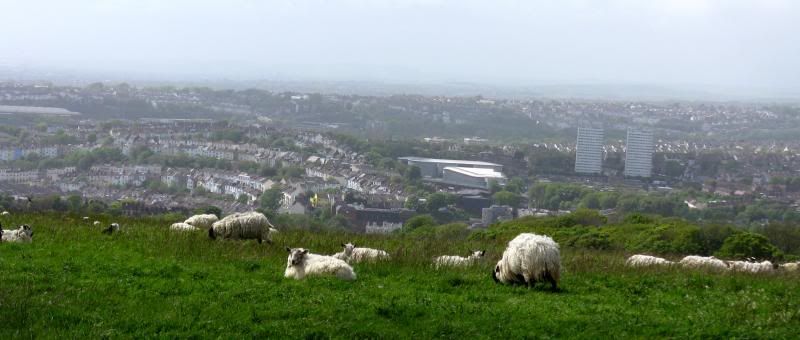 and these terraces: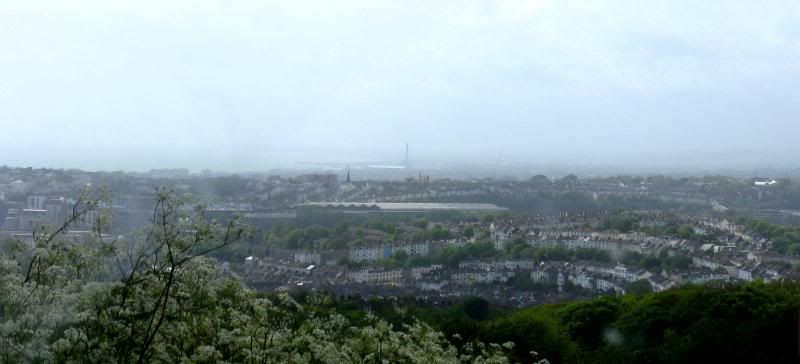 This is just outside our polytunnel - thank god for spring, eh?
To be surrounded by all that sweet, fresh green so suddenly is thrilling after the seemingly endless grey.
Bloke gave the tree roots a good sorting out today. It's a sycamore, a species that grows like a weed - seedlings pop up all over the place - and was chopped down by the council when they gave us the site in Jan 2011 and still won't bloody die. None of us had any idea there would be so much still alive - the stump looks pretty done in, but the roots are still good as new. Just what Bloke needed after a morning of IT trouble-shooting: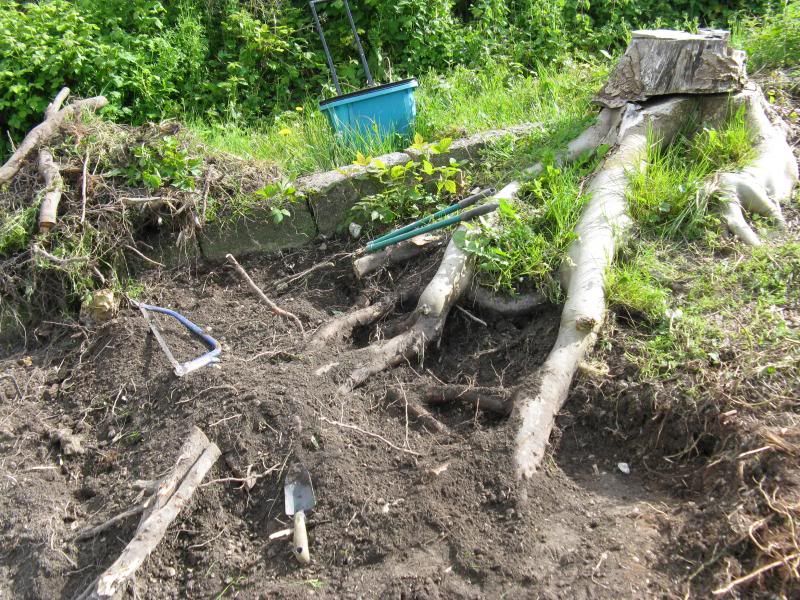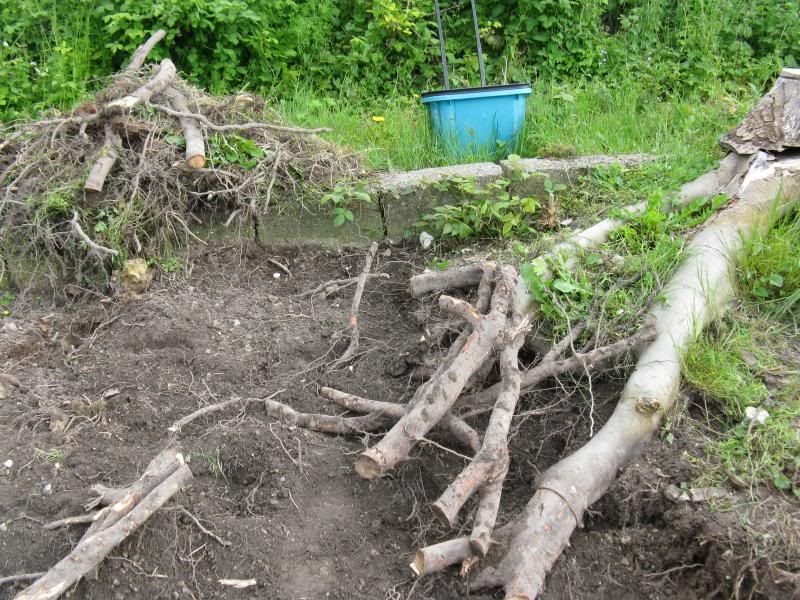 I weeded the garlic, very soothing and satisfying.
I'm a bit anxious about tomorrow as I'm expecting a visit from one of my ex-sisters-in-law, over from Canada and coming round for a bit in the afternoon. She's ED's Auntie C, a bit religious, bit of a control freak, but we get along OK. I seem to have put ED in a box for the moment, pending my next visit, probably next week. Though I did get the intense whole body silent sobs again yesterday as I fell into the deeper relaxation at yoga. I haven't seen C for a couple of years though, and she loves her only brother's only child very much - we have some crying to do together. So I ought to go to bed and be ready for it.
I am grateful for: a nice visit with Sis; a good session with R; being out in the breeze; a tidy front room; friends
xxx
2:02 a.m. - 08.05.14

-----------------------------------------------------------------------------------------