annanotbob2's Diaryland Diary
-----------------------------------------------------------------------------------------
Wet
Today feels like it was mostly crawling round the motorway, for hours and hours in the driving rain, but really there was the dentist first (still free to under 18s), and back to the care home for a bit as my route from dropping GS back at school took me past and I couldn't drive on by. When I arrived ED was in the main lounge with about twenty others, five minutes into the morning activity - a woman reading verse (calling it poetry would give quite the wrong impression) and a bloke on the piano, who broke into 'Consider yourself' from 'Oliver' as I stood pondering whether to draw ED's attention to my presence. I opted for driving into the village for a fry-up but the only parking space was outside an Italian restaurant so instead I had saltimbocca with spinach and roast potatoes. Back to the care home, an hour with my darling then off into the Friday mayhem with added fog and rain.
This is by the entrance to the home, it was fuzzy so I cranked up the colour: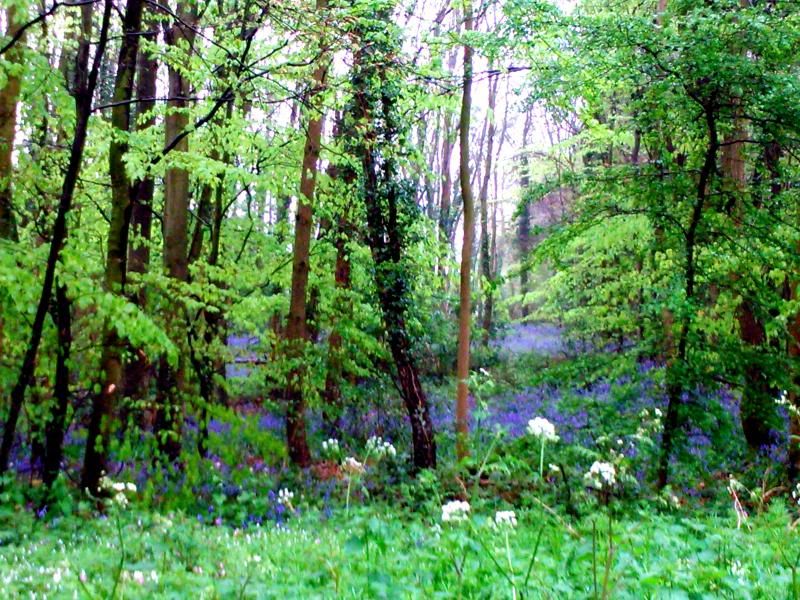 I got a few new shots for my album 'Sitting on the M25', though I missed a couple of winners. I was actually moving when a plane suddenly emerged from the clouds right in front of me, perfectly framed by a bridge, great contrast, and later I passed two sheep on a bright green bank, one lying and one standing, under a spindly young tree with no leaves, in the driving rain. This was the view most of the time: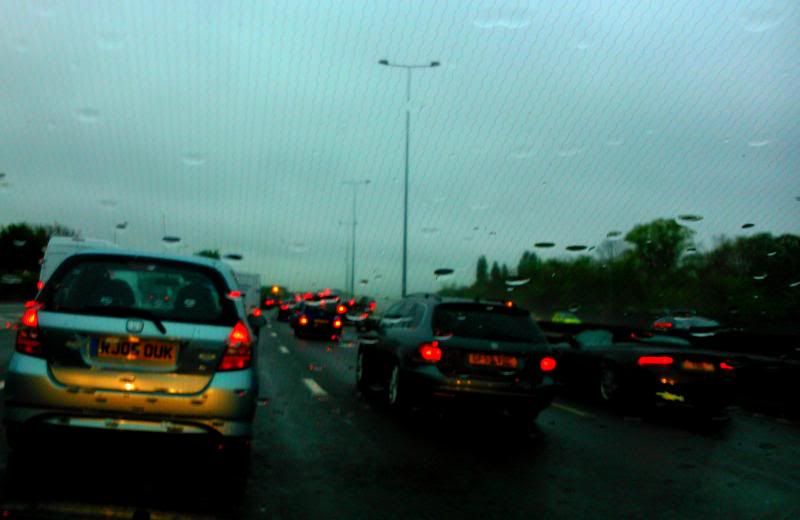 but I also stopped here:
and here: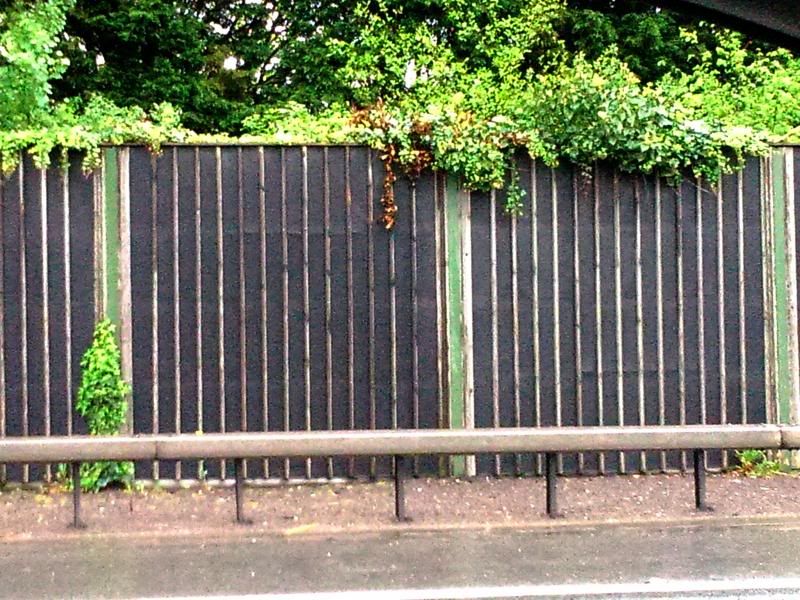 before the blockage eased, the traffic picked up speed and the rain started absolutely lashing down. Very scary. Still, in the end I made it home. When I parked my car (not too far from my door) and looked down the street, this is what I saw: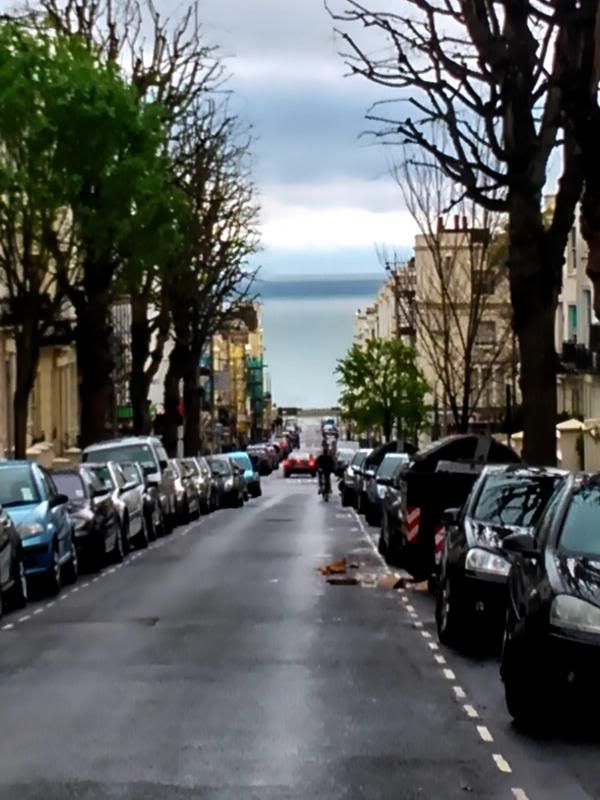 I am declaring tomorrow a duvet day.
Laters xx
Today I am grateful to have made it home in one piece; for ED being so chirpy; for YD; for my smoking pal at the home, T; for hot chocolate and biscuits in my own sweet bed
Sweet dreams
1:55 a.m. - 26.04.14

-----------------------------------------------------------------------------------------