annanotbob2's Diaryland Diary
-----------------------------------------------------------------------------------------
Like a beautiful day
I'm being harassed by the cat who thinks I am her hot water bottle. I have nothing to give her - she's a cat. In the past she has been a consolation and I guess she still is some kind of companion, she's in my face enough, but I don't have any 'making a fuss' of a cat in me at all. I don't want her on my lap within seconds every time I sit down.
Anyway, fuck her.
Singing - good, weepy, given walking stick after facebook plea.
Landlord visited with a painter and decorator to view the back elevation with intent to paint. A whole mountain of scaffolding is going to be dismantled and passed from next door's basement's courtyard, via her garden and mine, into the basement courtyard below my bedroom window (starting on Tuesday, probably at 8am), where it will be re-assembled. He reckons the whole job, walls, windows, pipes and the cast iron spiral staircase fire escape will take three months. THREE MONTHS?? Of builders and painters and decorators right there, in my face, probably with a radio. WAHHHHHH!!!!
He is hot though, my landlord. He's got a touch of the Jose Mourinho going on - bone structure, silver hair, stylish. Drones on about guttering instead of football.
When all that's been done he's having the decking power-washed and varnished and all the fences sorted out. Good landlord.
One of today's photo prompts was 'simple' - couldn't believe my luck when I caught sight of the sea on my walk back from acupuncture: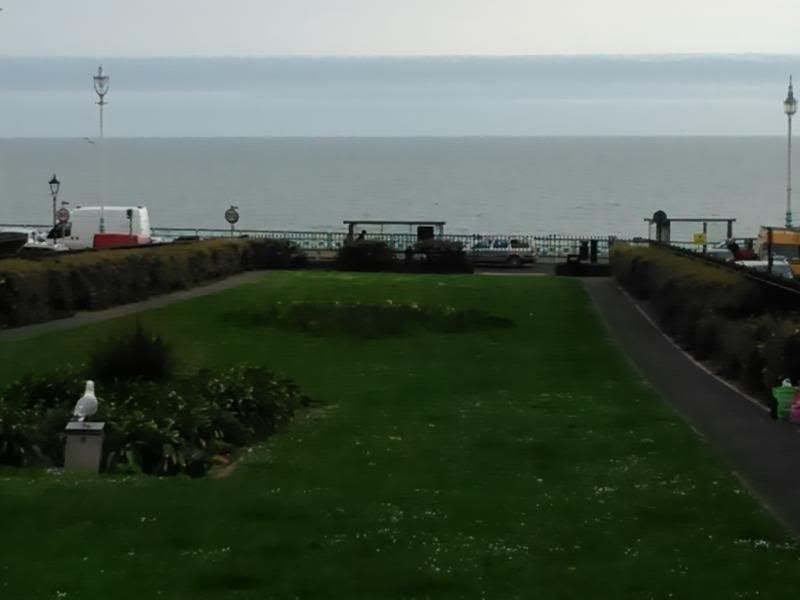 Fabulous line of horizontal clouds, perfect for cropping into: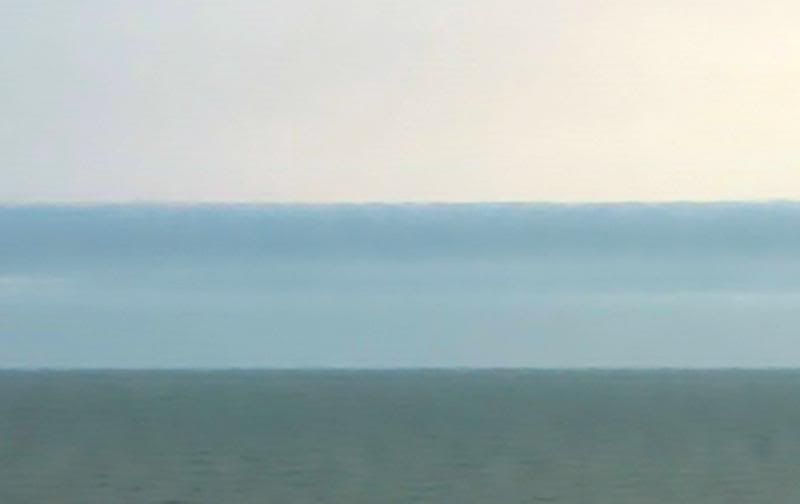 which is one of my favourite photos of mine ever.
The trees out the front look ugly now, but will grow back all too soon and meanwhile I can see the moon: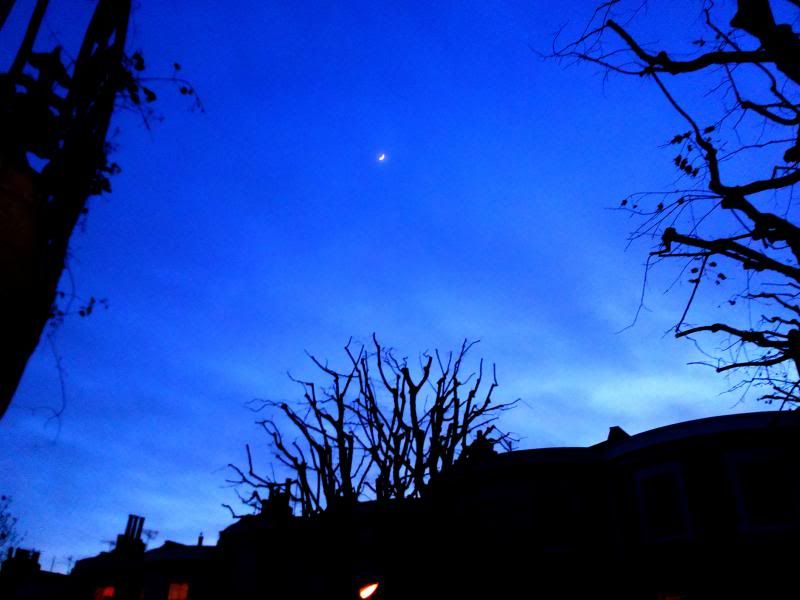 and finally, here's a pic of April from the local calendar: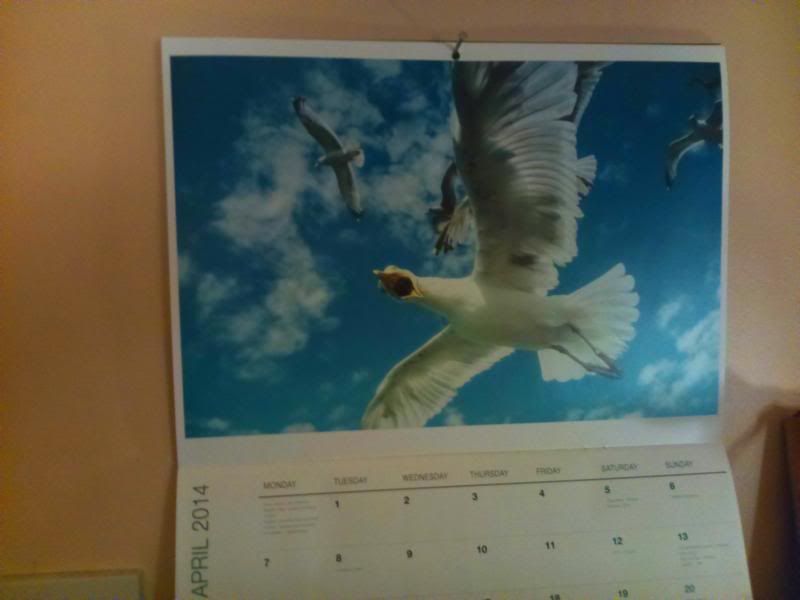 which I feel captures perfectly the omnipresent bastardry of seagulls.
The Glasto line-up was announced this morning and as usual I've hardly heard of anyone, so if any of you can be arsed to have a look and let me know if you recommend anyone, I would be most grateful. YD and I have already made a date to watch Elbow do their one that makes us cry, this one - I was walking up the field and stopped to watch this in 2011:
I'm not averse to a big cheesy sing-a-long, in fact I'm aching to be part of a massive crowd like that again. YD says she'll be joining us stoner-grannies for Dolly Parton too - Dolly Parton - be still my beating heart. I fear there will be dressing up.
Today I am grateful for: meeting not one, but two old friends on the bus; acupuncture putting my head in a safe place; spring all over; visit from WM this evening; Son coming down tomorrow
Sweet dreams
2:23 a.m. - 05.04.14

-----------------------------------------------------------------------------------------