annanotbob2's Diaryland Diary
-----------------------------------------------------------------------------------------
By the seaside
Gee, but it's great to be back home. Home is where I want to be. I been on the road so long, my friend, and if you'd been along I know you wouldn't disagree.
I'm with Paul Simon up to that point, but luckily I haven't been slandered or libelled, though I have heard several words you'd never hear in the Bible which I'll refrain from repeating unless absolutely necessary.
I didn't meet Son the other day as we were both too knackered after previous exertions. He thought his presentation went well but not the interview. However when I heard details, it sounded to me like they were interested and pushing him to see what he'd got, but only time will tell. He's not sure if he wants to go there anyway now, as he didn't think any of them had enough knowledge in his area to make good supervisors of a doctoral thesis and he has applications in in two other places. Don't know how he'll jump if given a place though.
Also didn't go to watch Pointless being recorded as YD and SIL2 were both struck down with a lurgy, quite possibly due to this Saharan sand as it was kind of asthmatic. I couldn't face driving on my own across London and it wasn't till too late that I remembered we were only driving to save three people's train fares and that there's a quite straightforward route on the tube. So that was a bummer. I like going behind the scenes and haven't seen that kind of TV show being made. I was on Kilroy once (shameful, I know) and have been to a recording of The News Quiz (radio comedy quiz), which was a bloody eye-opener. Sandy Toksvig was genius - naturally funny, quick as a flash responses, warm, etc and the others, especially J Hardy, were tedious, moany old gits - I was amazed they managed to edit it to make them even mildly amusing.
I did manage to go for a walk and get some pics of this, which I spotted when driving past a while ago and have wanted to inspect ever since: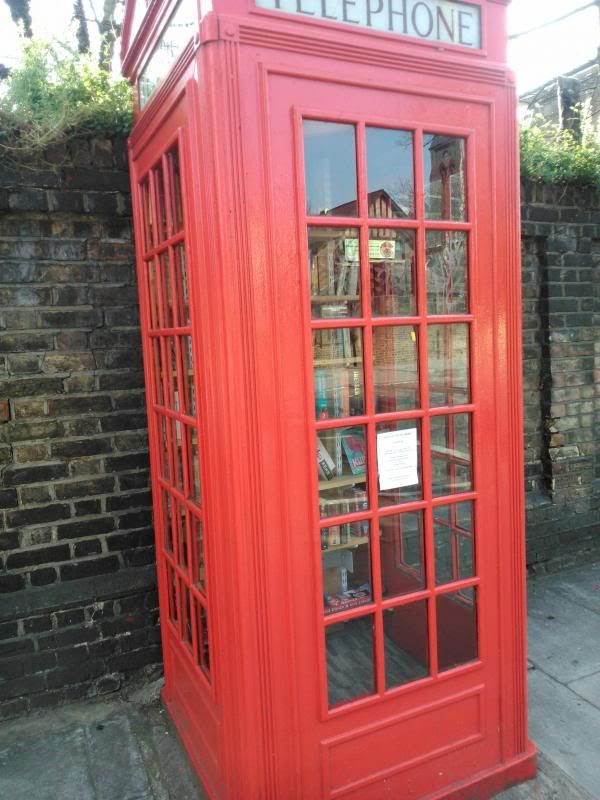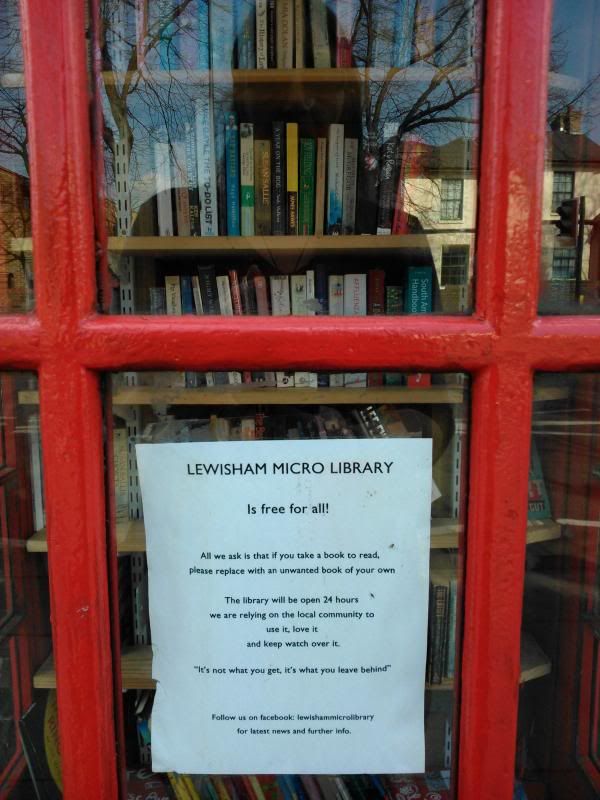 Fabulous - while I was there a woman came along with her two kids, who all exchanged their books. She told me that although, obviously, it's tiny, there's a good turnover of books as loads of people use it and they can always find something they want. Marvellous. Makes me want to start one but I don't have an empty phone box to hand.
I do love a municipal flowerbed - how cheering is this?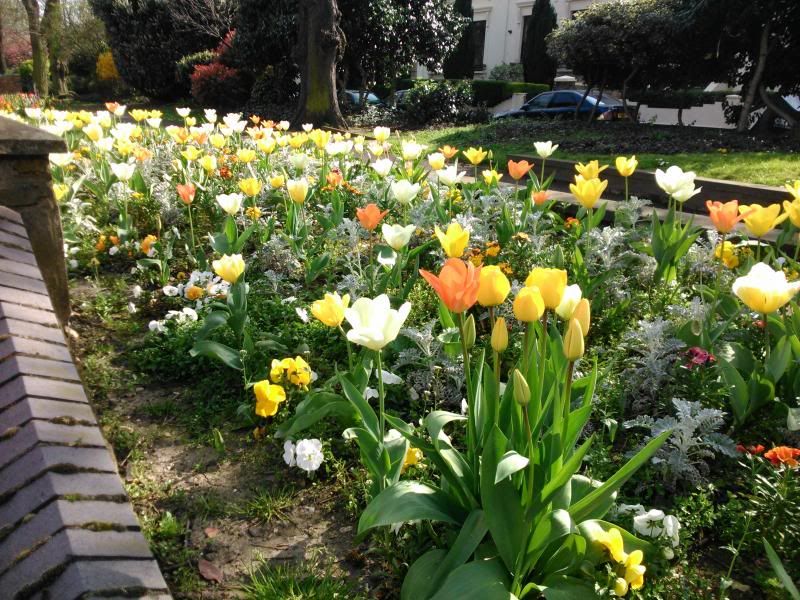 and I got a shot of a squirrel at last - London ones don't give a toss, come right up close: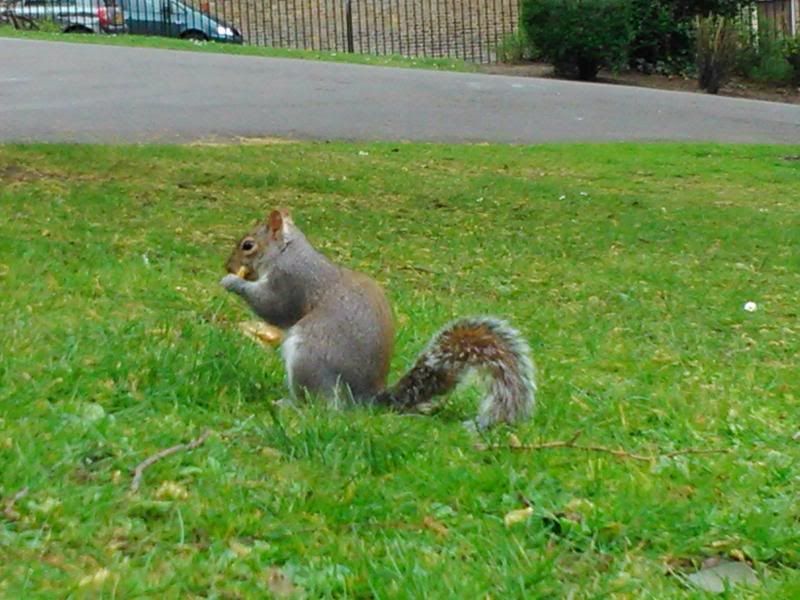 Today I am grateful for: safe, easy drive home; ED reportedly remaining a bit more alert; the council have pruned the trees in the street quite hard - may even get sunshine through my windows this summer; my lovely comfy bed; day of rest tomorrow
Sweet dreams xxx
12:42 a.m. - 03.04.14

-----------------------------------------------------------------------------------------