annanotbob2's Diaryland Diary
-----------------------------------------------------------------------------------------
Thursday
Ach, it's Thursday evening, which is political debate night on the BBC. Question Time - in which five politicians and public figures answer topical questions they haven't seen (but can guess) from the studio audience. I always have it on as you get some kind of overview of the main issues, and it always makes me livid, I mean really LIVID because the Tories are such a bunch of bare-faced liars and Labour have drifted so far from their origins (the clue's in the name: labour - representing ordinary working people), that they just blether on about something entirely inconsequential but they're off the budget now and onto Russia/Ukraine and I'm sorry but I'm opting out of that one. I've also opted out of Syria and fracking, but still in there with the anti-capitalism and progress/reversal/progress towards the old universal human rights.
I felt proud today that whilst there were many comments on my timeline noting the passing of that bitter old fool who started the Westboro Baptists, not one person expressed any kind of hatred or scorn or joy - there were a few smart-arse comments about his likely reception at the pearly gates, but nothing nasty. We are the good guys here.
So today was nice - I awoke to find an invitation by text to lunch at a local museum with my friend JDog (fellow writer, ex-teaching colleague/mother of prodigal children) which was just what I needed. I'm really lucky in having quite a few friends like JDog, friends with whom I can go long stretches of little contact and then be right back into it when we meet, as if it was yesterday not last year. We ate and chatted and mooched about looking at the exhibitions. When I got home and looked at the pics I was surprised at my choices as I hadn't taken any of the things that interested me most - I guess I just looked and thought about them. So these are a bit random, but make a change:
JDog loves this painting best: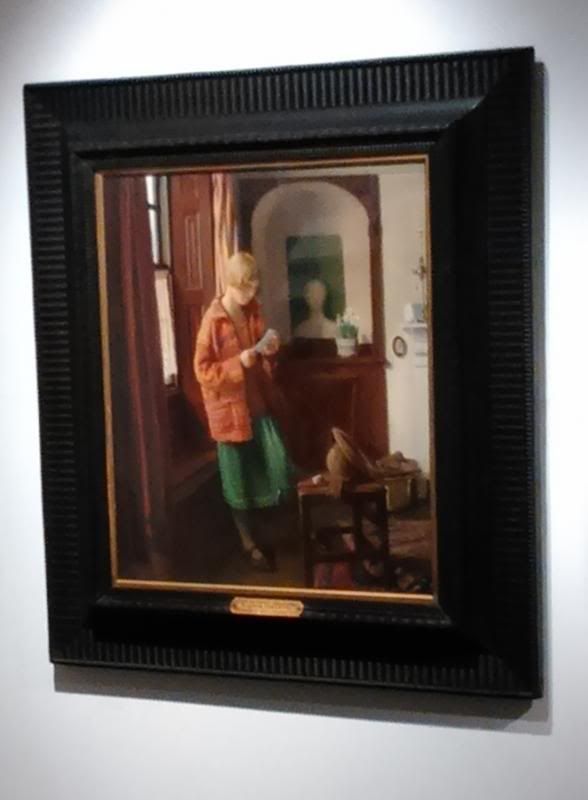 I liked the trunk these toys were in, with its old labels - how many socks does a person need?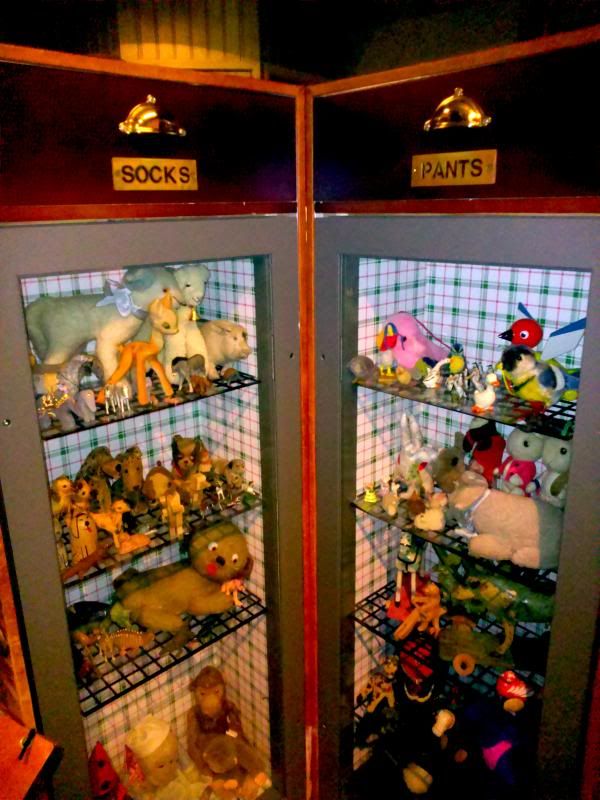 couldn't resist this, though something else caught my eye and I forgot to read which academy it was: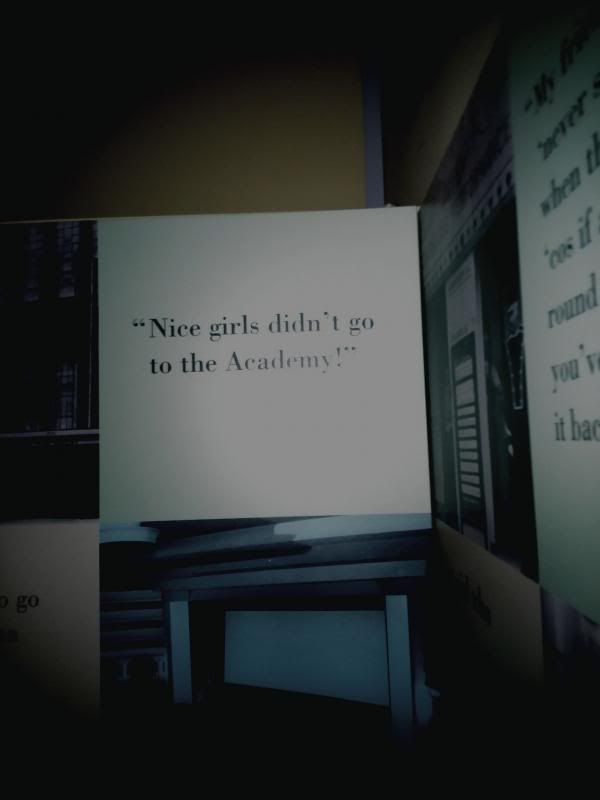 and best of all, the interior of the lift had been decorated with beautiful, mad ceramics:
Marvellous to fill your eyes with beauty and weirdness - enriching and soothing and energising.
The guy sent me the rest of his essay, which I did and returned. I hope the payment aspect goes off OK - he wanted to take the option of paying cash to Son, but Son has been stricken down with a lurgy and had to cancel, and now I've sent it all back (deadline to meet) in advance of payment so we'll have to hope all goes well on that front.
Today I am grateful for: A roof over my head; chats with YD; learning how to take a screen shot; having a laugh; my health
Sweet dreams xx
1:56 a.m. - 21.03.14

-----------------------------------------------------------------------------------------