annanotbob2's Diaryland Diary
-----------------------------------------------------------------------------------------
hard working families and other mythical beasts
Hey! Guess what! I earned myself some money today, proofreading an essay, which was both lucrative and dead interesting - yay all round. It was about ethnicity and nationality and how problematic these concepts are in this modern world where everybody's on the move and making babies all over the place. I've only done the introduction so far but we seem to be heading towards immigration policies. Much better than marking a whole pile of the same thing and much better than proofreading an essay on bleeding Beckett.
Apart from that I had acupuncture, drove to my niece's and chilled out with the babies and Sis and Niece for a while, then came home and did some keyboard practice. It was a week ago today that I bought the keyboard and by leaving it out and having a quick ten minutes here and there I can see I've made real progress in that time, which is very gratifying. My 'When the Saints go Marching In' is reliably smooth, as is 'On the Banks of the Ohio' and I'm starting to remember some of the theory, like how middle C is written. Coolio.
I'm hoping James will play Glasto:
and Kylie...
Finding that old photo yesterday led me to browse about in odd corners of my photo files, finding these, which reminded me of what I like doing with plants: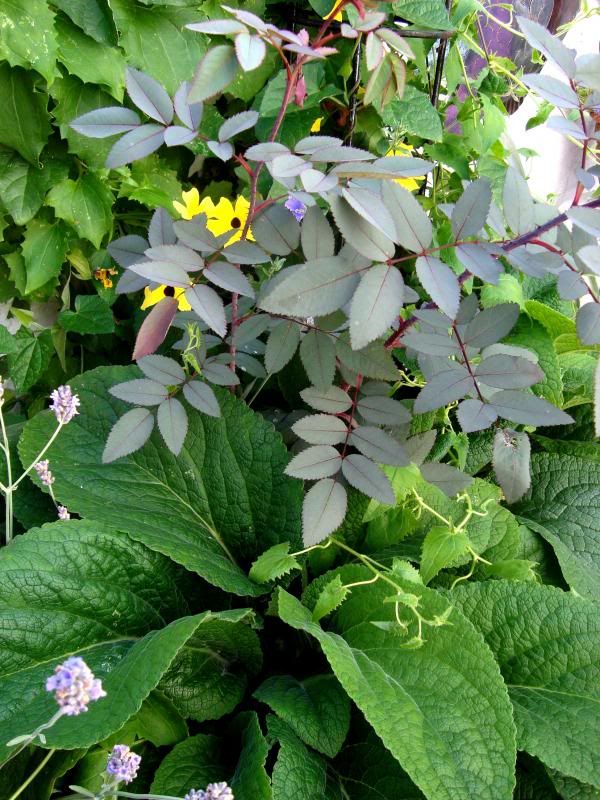 which is exploring foliage combinations. I do love flowers, but they come and go and the mood I'm after is generally restful. Those pics were from my last place, where the garden was tiny but did have some open ground where I could get my fork into the soil. By the way, I like the linguistic quirk by which we call it soil and Americans call it dirt and that both of those words have negative meanings in the other place - unclean. It really jars to hear the word dirt used to describe the good earth, but I can only assume that soil feels equally uncomfortable to American ears.
I also found this one of me from YD's fish-eye lens phase, when she and SIL2 spent the whole summer down here and I slept on the sofa: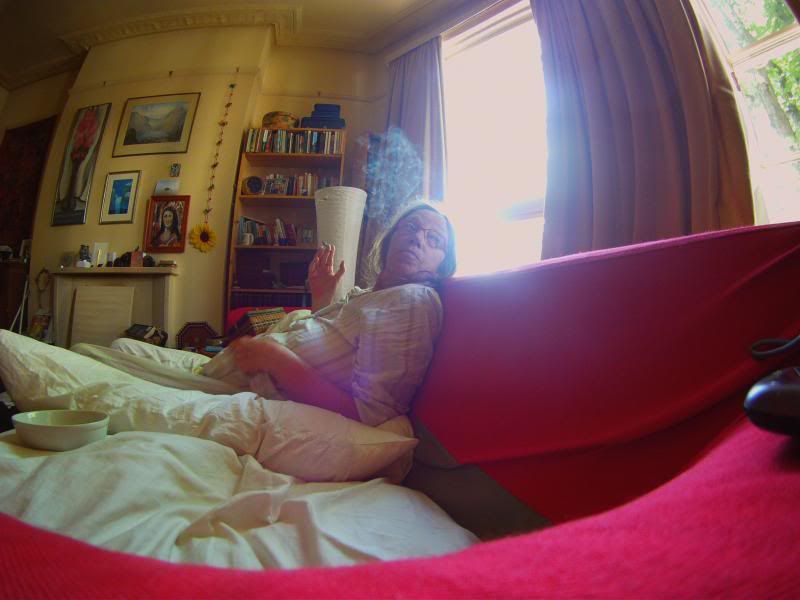 and this one, from my last place, of the kids across the road sneaking a smoke: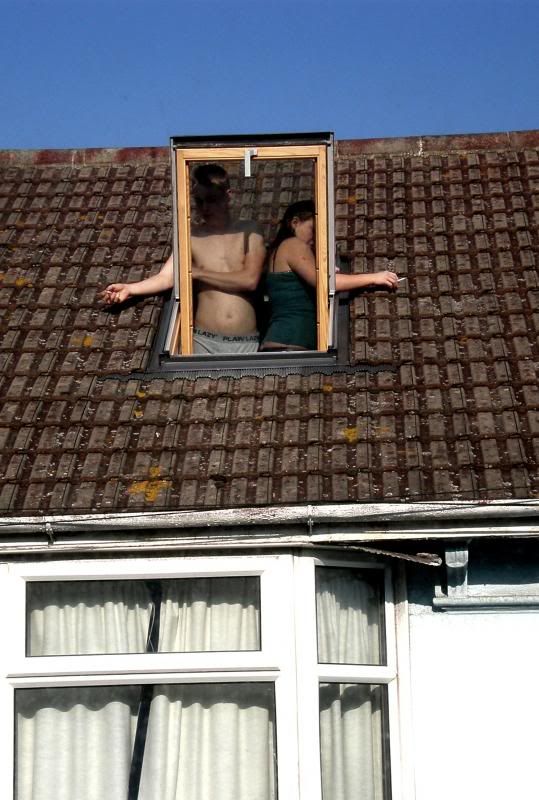 I'm starting to ache for going up to ED's but I am so low on energy. Next week. For at least two nights.
Today I am grateful for: Nice comments, always appreciated if not always replied to; the weather being properly cold like it should be; the season's on the turn from winter to spring after the equinox tomorrow - yay for more light than dark; panna cotta for pud; playing scrabble with LA, back and forth, to and fro, across the ocean by the magic of t'internet, several times most days, so soothing....
Sweet dreams xxx
1:23 a.m. - 20.03.14

-----------------------------------------------------------------------------------------