annanotbob2's Diaryland Diary
-----------------------------------------------------------------------------------------
Walking the walk
We did it, in the wind and the rain (it wasn't gale force winds and the rain wasn't torrential, so it could have been worse, but fucking hell, it was a grim enough. So photos were the last thing on my mind, but J took these two before we set off: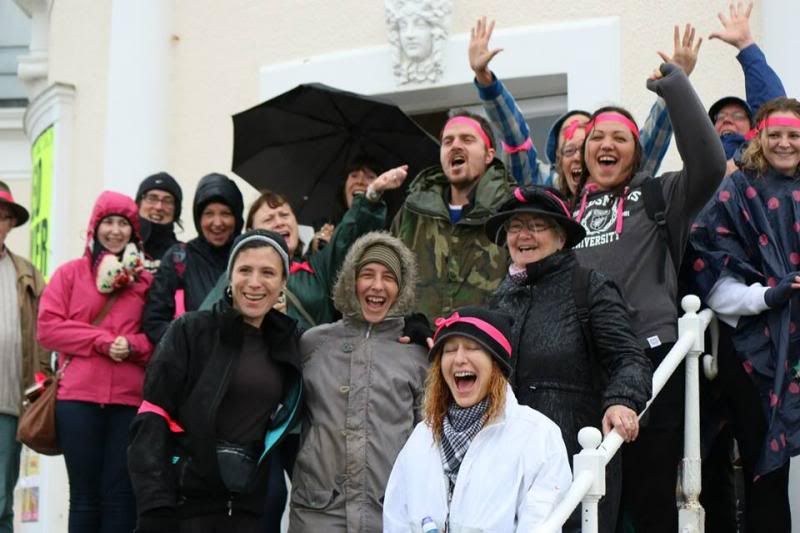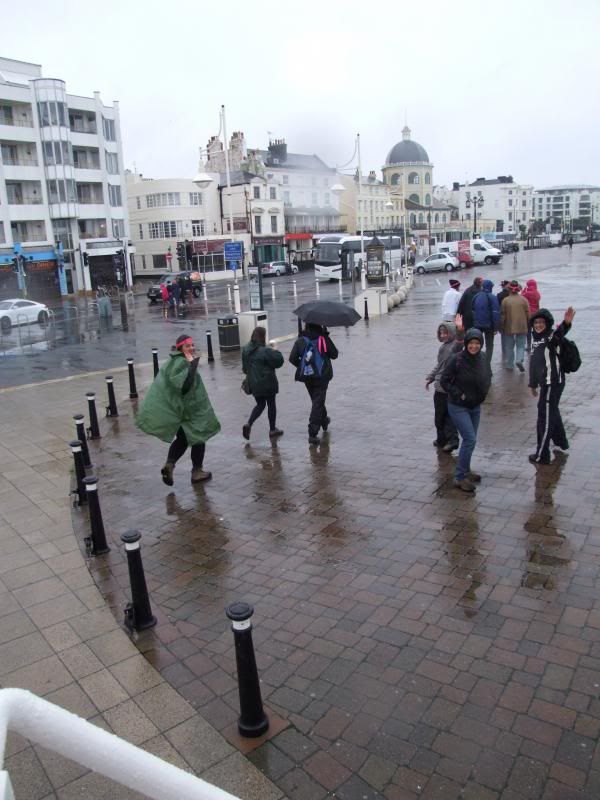 and I nabbed a passing stranger to take this of me when I finally arrived: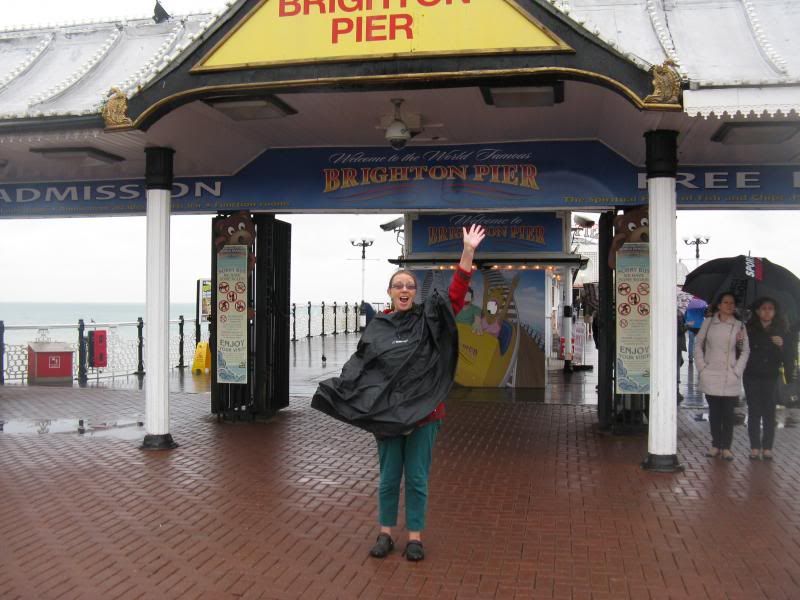 I have to own up that I walked the first four miles, by which time I was way behind all the others, then went to Sis's, thinking I was done. But after a sit down, a coffee and having my trousers dried in the tumble drier, I perked up and cadged a lift for the next three miles and walked the rest, seven miles in total, which is why I look so mental in the last one. Because I walked seven miles!!
Now my body is knackered, my brain is all over the place and the flat looks like a burglar's been in. I had three extra people sleeping here last night and we got up just in time to make a big cooked breakfast before leaving, but not in time to wash the dishes. We crawled home, sat all over the beds in the living room while we ate a delivered meal, then they fucked off and I've been smoking spliff ever since.
(If you want to know what all this is about and/or knowing we did the walk has inspired you to donate, click back one.)
It was fucking brilliant and I am deeply, deeply blessed with the people in my life.
Laters xx
10:33 p.m. - 13.10.13

-----------------------------------------------------------------------------------------