annanotbob2's Diaryland Diary
-----------------------------------------------------------------------------------------
Keeping on keeping on
The landlord's builder is here, replacing the rotten steps that lead down from the kitchen to the garden. Sigh. He's been here since 7.30, making me very uncomfortable although he's quite pleasant - listening to jazz CDs, brought his own herbal tea etc - I just don't like having someone else here, especially someone I don't know who is an agent of the landlord (who is also v pleasant), partly because of general anxiety but also because I'm not meant to smoke here, which of course I do.
I think I've achieved a slightly more positive frame of mind with which to approach the future. Whilst trying to get SIL to see the benefits of spending money, even borrowing money, even ME borrowing money, to acquire a wheelchair accessible vehicle for ED, I found myself saying something about grabbing all the pleasure and joy that could be squeezed out of this crap situation we find ourselves in. It was a revelation to him - I could hear him considering it and finding it a good attitude (and one that may well lead him to getting said vehicle), but afterwards I realised that it applies to me too. So I'm trying.
I'm keeping up the walking, doing a bit better with the food and trying to be kind to myself - and trying not to translate that last as 'eat panna cotta whenever I feel like it.'
The thing that's hardest at the moment is repeatedly becoming overwhelmed with dread about something awful happening to someone else. YD is away (her BF secretly saved up and bought her a trip as a present for completing her degree so they are now in the Azores, swimming in dolphin-rich seas), and I was frozen witless waiting for news of their safe flight. It's the same with Son - ideally they would not drift further than ten yards away from me so I can see with my own eyes that they are hale and hearty and not in any danger. Fuckers. But nothing feels safe.
Here are some pics, mainly Glasto:
Me waiting to see Owen Jones talk about an alternative to austerity: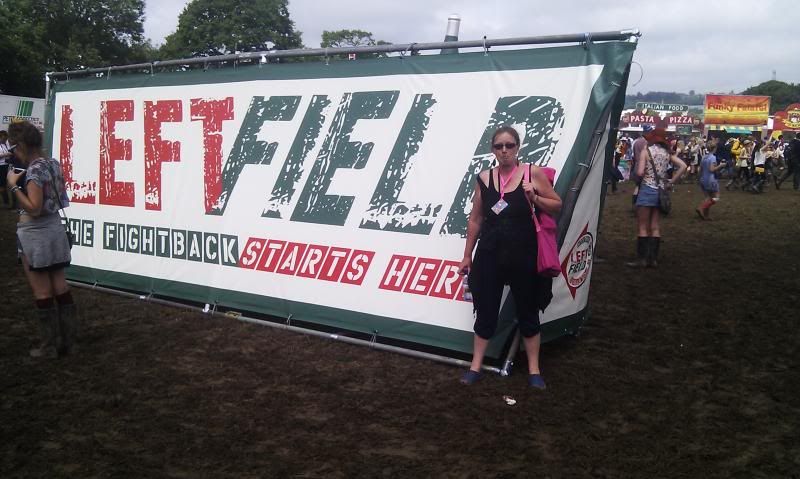 Favourite smart-arse stall name: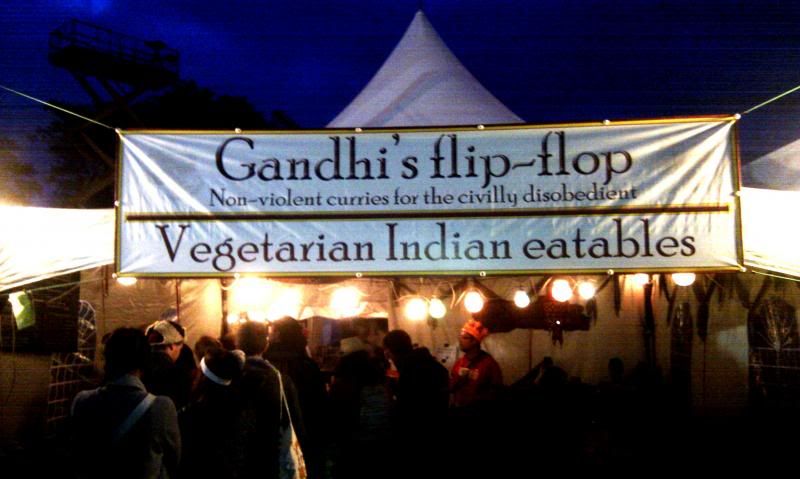 Favourite food stall, La Grande Bouffe: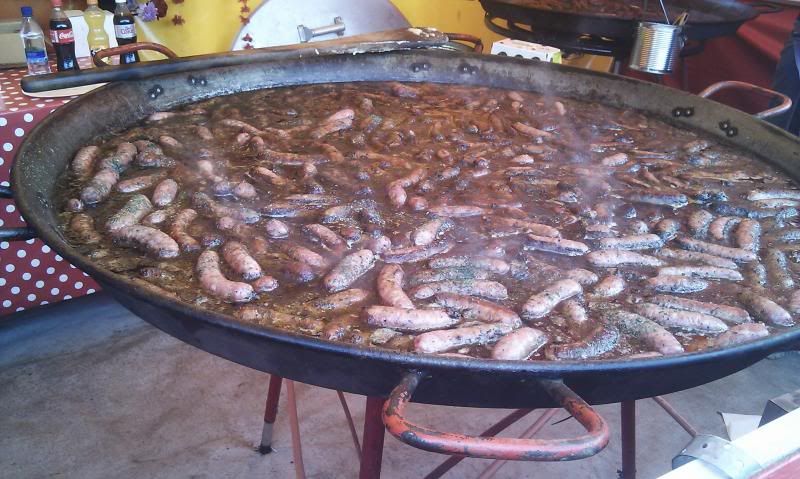 Lifetime ambition achieved - standing round a brazier in a hi-viz vest (shame to not be on strike, but you have to take your opportunities to stand round a brazier in a hi-viz vest where you get 'em - in this case, gate duty):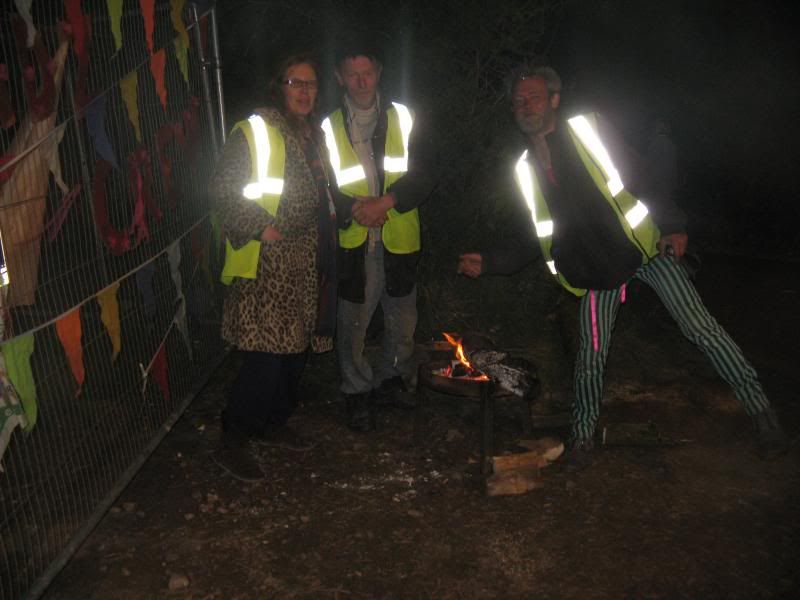 Books made in my workshop by lovely Alison (age about 8), who came back every day and ended up helping explain the process when we got too busy: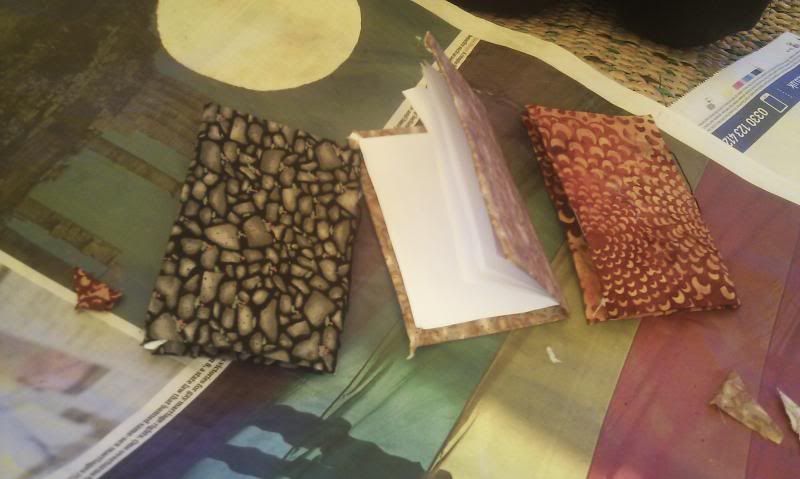 OK, that's me done. Bloke's birthday today so we're cooking at the allotment.
Grateful for: friends and family; a visit from Jdog and also JEv; sea swimming; my sis who bailed me out again; a decent landlord.
Laters xx
10:12 a.m. - 22.07.13

-----------------------------------------------------------------------------------------