annanotbob2's Diaryland Diary
-----------------------------------------------------------------------------------------
Tick
I made a list last night: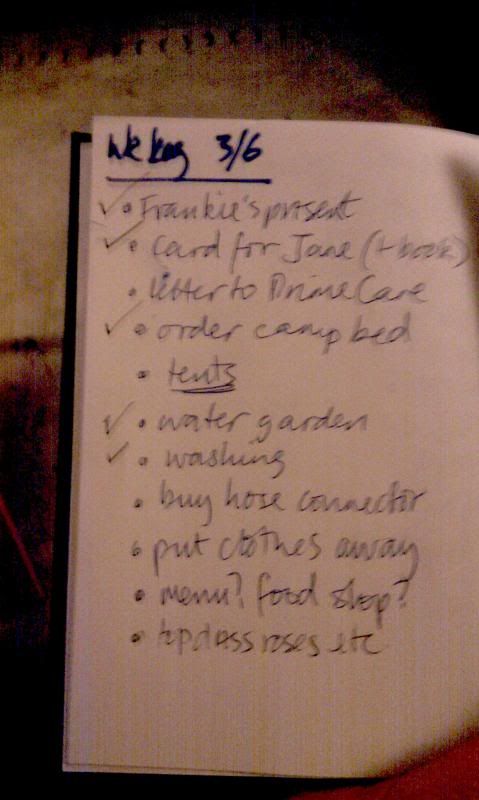 Cracking on, aren't I? Even went to the pub for a birthday drink with J. Didn't stay long, but wanted to turn up, to show that she IS important to me, so mission accomplished.
Also had lunch with WelshM, who I haven't seen properly for, we worked out, over five years, what with her working mad hours and me being mental. Lovely it was, really good.
But still sad, today being JB's birthday too, or would have been.
Grateful for: friends old and new, alive or not - I have been blessed with the friendship of so many good people over the years; sunshine; feeling steady, if sad - maybe that's acceptance that sad is a big part of who I am these days; summer; YD has finished her degree - amazing - her final show is hung and she has nothing more to do beyond a bit of invigilating while the show is open - there were times when I thought this would never come to pass - she is thirty and has been in education one way or another (bar two years working in a pub), since she was five - go YD!
Sleep tight xxx
12:08 a.m. - 05.06.13

-----------------------------------------------------------------------------------------