annanotbob2's Diaryland Diary
-----------------------------------------------------------------------------------------
-
Ach, it's one of those stormy seas times where I keep getting caught up in a great wave of emotion then spat out in some place I never planned on being.
Bah.
But I have been clearing my mental decks of clutter, things which have been niggling me, too long on the to-do list, such as the planting at the allotment which turned into an epic struggle between my fragmenting capacity for action and the inexorable march of the seasons, no matter how weird the weather. There's a bit of leeway with planting times but we were late with everything last year and got very little (well, aprt from very fab potatoes and beans) back for all the work we put in and I could not bear the thought of that happening again. So that was pressing upon me until now everything is in, apart from the celeriac about which I do not give a fuck.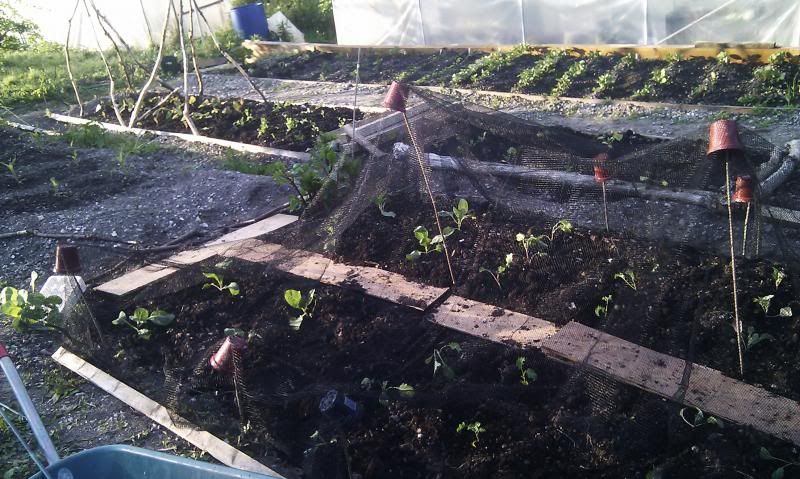 and my own garden is more or less done - the light is very hard for photos but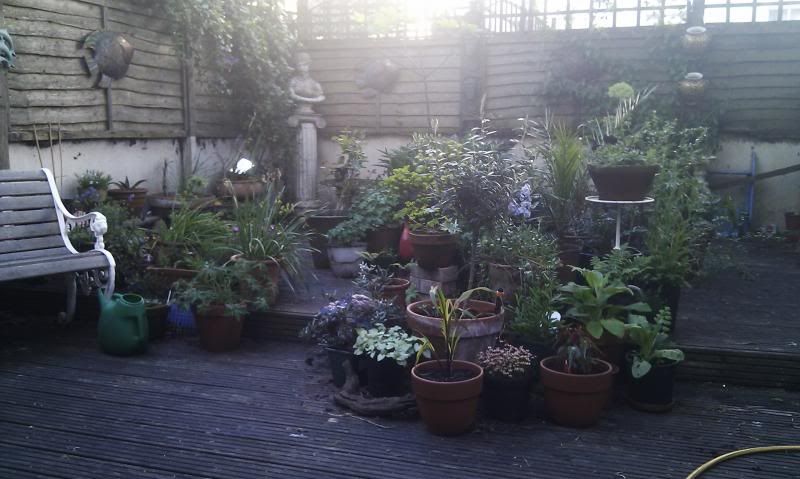 so that's the pressure of it almost being June out of the way. But there's been this communication from the DWP: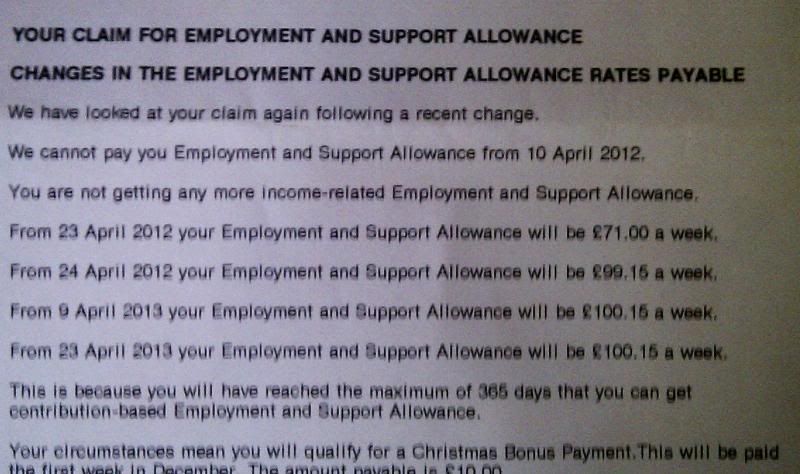 which has undermined me ever since its arrival late last Friday - I mean, what the fuck does it mean? really what the fuck kind of letter is that to send someone? It means nothing, I finally phoned them today and I'm OK, I am getting paid but why would they send a letter like that? It's felt like a deliberate attack on me as a feebleminded person, but it's sorted now.
And I cancelled the writing course I was going to go on next Sunday because it's Grandson's birthday and I don't know what I was thinking that he wouldn't need an all hands on deck birthday - of course he does, the wee soul.
I was heading somewhere with this at the beginning but it's very late now and I've forgotten.
I wanted to recommend Last Tango in Halifax as the best thing I've seen on telly for years, especially to you Bex, with your love of Yorkshire, and Bert, as I know you like Victoria Wood. Fabulous.
And Art's been in hospital after a heart attack yesterday morning and will be thrown back onto the street tomorrow morning which is pretty bloody brutal, though he's happy as Larry at having some meds and a couple of night in a bed.
And something else, but it's gone now.
Laters
Grateful for: a roof over my head; a bit of cash in the bank; cheese on toast which I just made and ate; an allotment to moan about; a grandson to love
Laters again xxx
12:20 a.m. - 29.05.13

-----------------------------------------------------------------------------------------