annanotbob2's Diaryland Diary
-----------------------------------------------------------------------------------------
Om
Yoga today at the Buddhist Centre (I'm trying different drop-in classes), where they make the room lovely with statues and flowers:
Then to the allotment, in wonderfully dramatic weather and light. Huge black rainclouds kept rolling in, some with rain, some without, then the sky would be clear and blue for a bit, then more clouds. We liked it, though I only took this pic: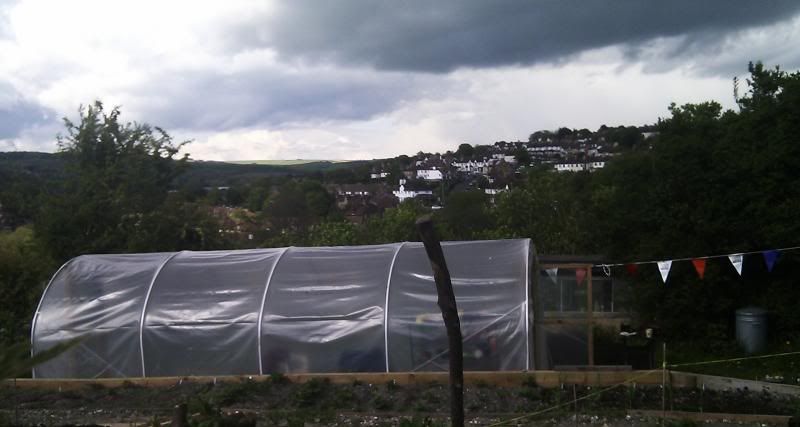 We planted out the sweet peas and herbs and pondered the rest. Much spliffage was consumed. I thought of Flood a lot while I was there, after his kind note, wishing him a peaceful, just outcome to current awfulness.
Grateful for: so many yoga classes to choose from; first harvest (of salad leaves), very delicious; half term - a chance to catch up with teaching mates; feeling peaceful; singing tomorrow
Sweet dreams xxx
12:03 a.m. - 24.05.13

-----------------------------------------------------------------------------------------