annanotbob2's Diaryland Diary
-----------------------------------------------------------------------------------------
-
I've been trying to hold the line on my healing activities no matter what else is going on in my life. Acupuncture, weekly. Counsellor, fortnightly. Now singing, also weekly. By Thursday evening I was mental, but after acupuncture and a few verses of Hey Jude, Strangers in the Night and Down By the Riverside I'm well chilled. If I'd been given a choice, I'd probably have selected a different singing group, where I was oldest, not youngest, with more hipster-ish types, but I'd have been wrong.
I have also carved out time to do my bit of space out the back - I usually refer to it here as my garden, but it's not really a garden when there's not a scrap of anything sending roots down into the earth - everything's trapped in pots - but as I've written that I've remembered roof-gardens are restricted in the same way and they're called gardens so maybe it is. I've been picking up shade-tolerant plants and other bits and pieces, mainly off dodgy stalls: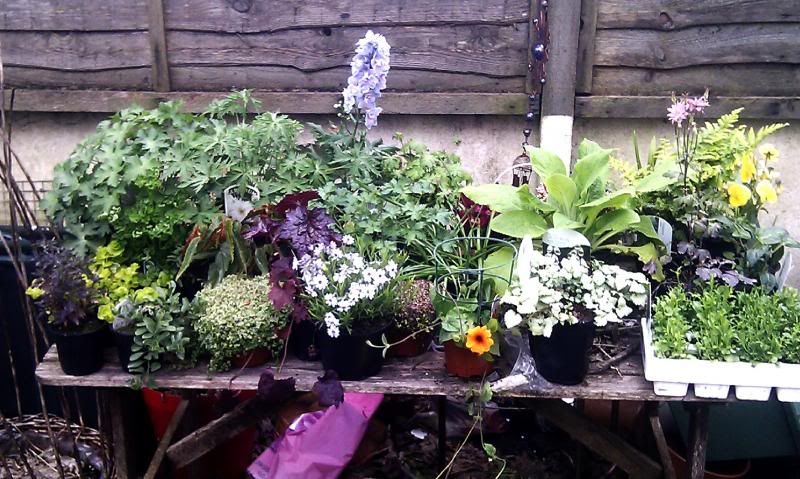 and over the last couple of days I've been potting these up as a first stage of creating somewhere lovely to sit. I haven't remembered to take any pics since I got started, but here are a couple when I was still trying to summon up the energy to start, taken from the bench that gets a bit of late afternoon sun: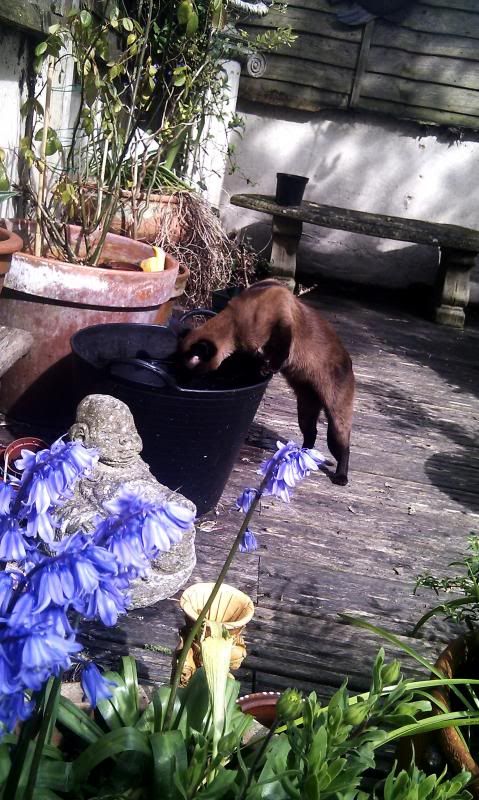 That cat has a bowl of fresh water in the kitchen but prefers to drink any stagnant old shit she finds outside, especially the water-lily water.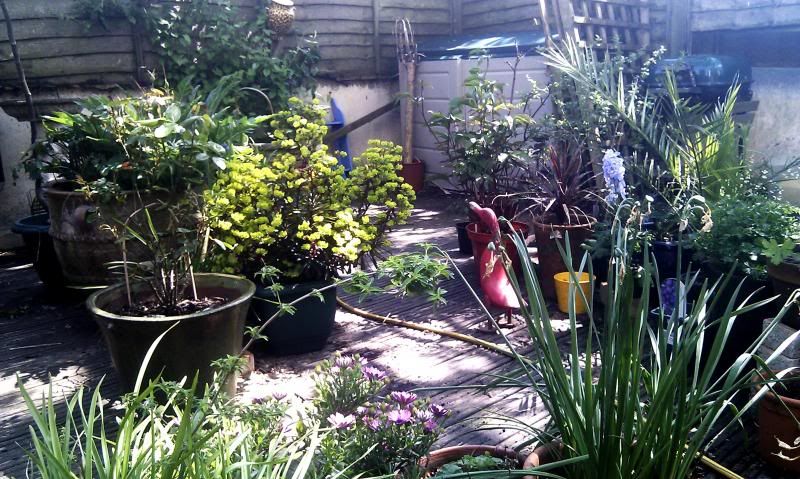 1:11 a.m. - 19.05.13

-----------------------------------------------------------------------------------------