annanotbob2's Diaryland Diary
-----------------------------------------------------------------------------------------
I see your sun is shining
Bloody hell, it's cold in here today. My fingers are numb enough to need gloves but I can't quite bring myself to put the heating on during the day, in March.
Anyway, quick catch-up.
I managed to get to that party on Saturday by giving myself permission to just show up, have a quick chat with long lost pal M and then go home. (Yes, it's true, all my friends' names begin with either M or S.) In fact there were two long lost Ms at the party, and their faces both lit up on seeing me, as did mine at seeing them. I stayed about an hour in the end before suddenly becoming agitated and fleeing. I hope to see these two again and shall make overtures tomorrow.
Sunday was the big dig thing at the allotment, combined with a celebration of the completion of the polytunnel by means of a bonfire, a barbie, wine, beer, spliff, pals and chat. Of course it pissed down, proper stair-rods, with intermittent hail and the occasional dry spell, just for a tease. Because of course we did it anyway. The big dig didn't really happen - that was to be building big compost bins out of pallets, finishing the first level of beds, and planting the spuds out, but it was far too wet to be working on the soil.
But we slung up a tarpaulin and carried on with the rest of it. I mean, what are we gonna do? We're Brits - this is the weather we have. Some of us liked sitting under the tarp staring at the rain - just like being at a festival: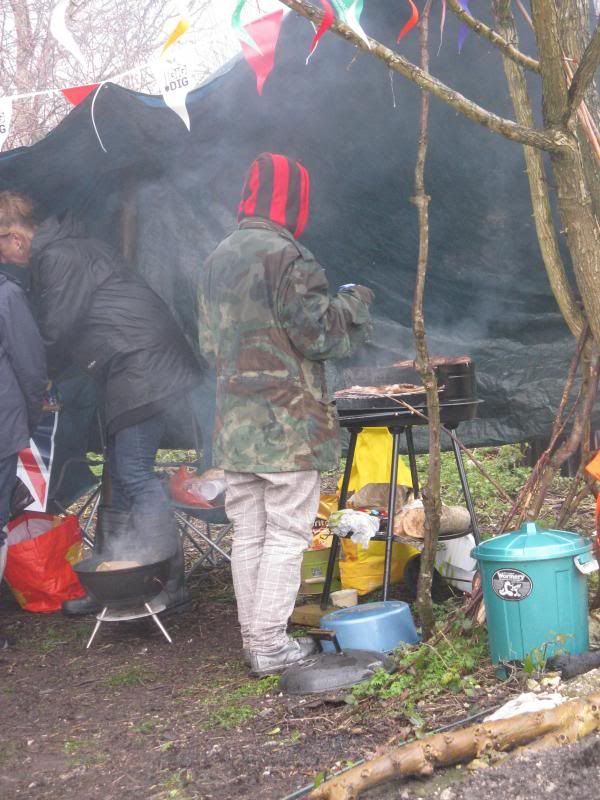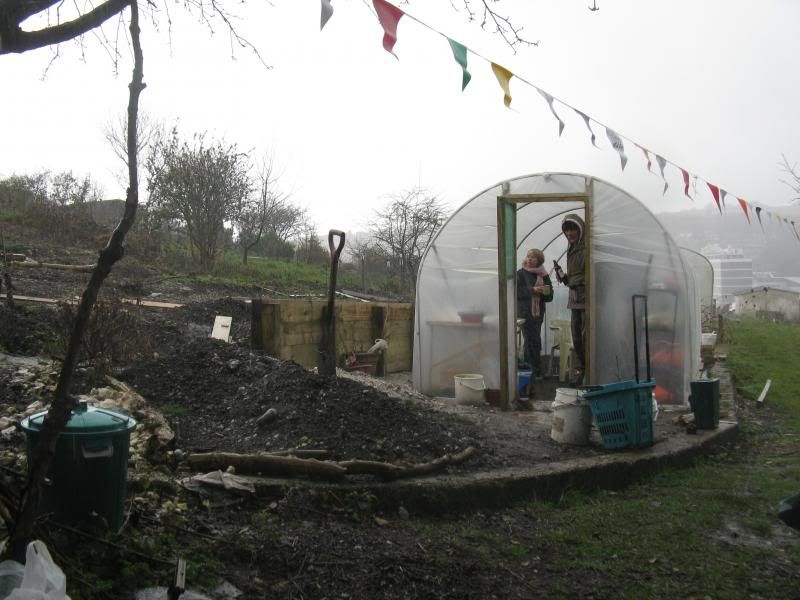 There were fifteen of us altogether and apart from the icy rain and hail, we all had a pretty good time and the tarp didn't melt, so all good. Again I suddenly arrived at having to leave - I cannot for the life of me do small talk right now, but I turned up to both these events and gave a fairly good account of myself, so they count as successes (Anxiety 0 - 2 Notbob).
Yesterday I started walking again, which I'd let slip. These are my two best pics: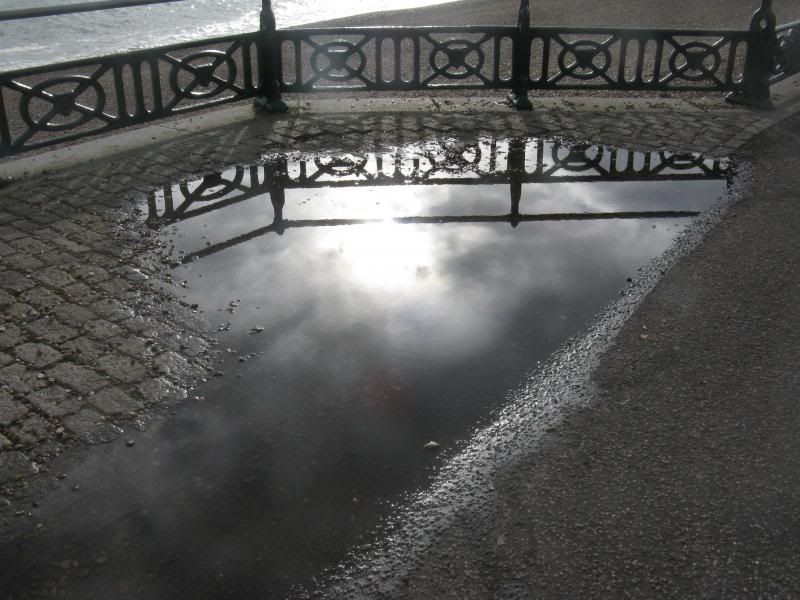 Good puddles after all that rain, but more on its way:
Today was sunny but back to the icy wind. Bloke and I went to a park where there had been rumours of ... not bramblings, something else that escapes me - birds of some kind, but we didn't find any, just lots of insouciant squirrels:
then a proper walk. I got as far as that next concrete groyne, but Bloke carried on, in pursuit of an action shot of a black-headed gull (see, I do remember some). Lovely to sit on the warm stone and feel the sun's rays on my face, watching the waves lap and the gulls swoop around.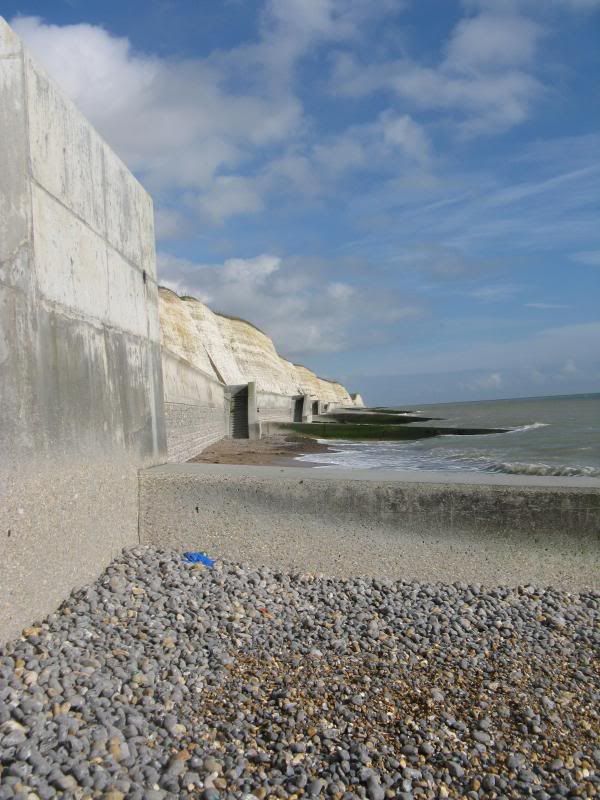 Steadying up, I reckon.
Laters xx
ps the comment box keeps coming and going, so leave a note if you feel like saying hello and there's no sign of it.
laters xx
12:26 p.m. - 19.03.13

-----------------------------------------------------------------------------------------