annanotbob2's Diaryland Diary
-----------------------------------------------------------------------------------------
And I would walk five hundred more
I spent most of today with Bloke, going through the boxed up contents of his dad's house, saved from the fire. He maintained a perfect front of nonchalance in front of the guy, but it's tough stuff. Even more so when you only have a few hours.
To chill out we went to his favourite nature reserve and I did sitting in a hide being quiet. Think muddy paths through leafless trees, a lake, some streams. A bit like this: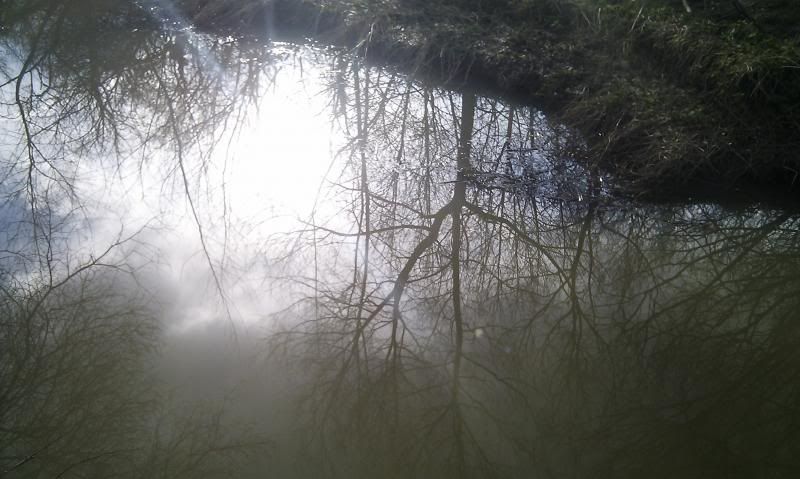 It's cool, very restful and there are many pretty little birds to be seen. Don't tell anyone, but I have zero curiosity about what they're called. Bloke and I agreed that our future home will have at least one room with large low windows overlooking the garden and that planting will be bird friendly. Suits me.
Now Daughter is here and all is calm and well.
Only 6,000 steps but I will do more tomorrow.
11:14 p.m. - 14.03.13

-----------------------------------------------------------------------------------------