annanotbob2's Diaryland Diary
-----------------------------------------------------------------------------------------
I'm coming home
All sorts of weird unpleasantness today, amounting to nothing but doing me in. Like my mate's twitter account getting hacked and sending me a direct message: "Someone is making up a nasty blog about you" with a link that went nowhere. I kind of knew it was spam, I mean of course it was, but I lost the plot for a while there - direct hit on the old Guilt and Shame. There was more, all bollocks but making it hard to arrive at a place of jollity. (No, not Jollity Farm)
But, also: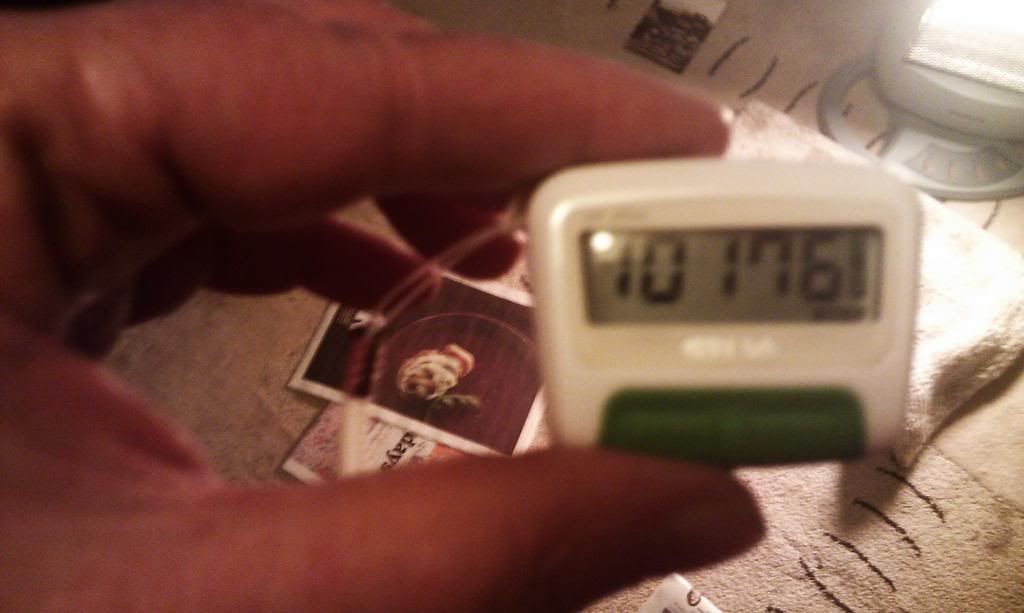 Yay! My first 10,000 steps! Not my first ever, fuck no, but my first since they increased gravity so that every step deserves a fucking medal.
I'm a bit swearier than usual these days. Soz.
I walked upriver, driving to where I reached last time and going further upstream. It's kind of bleak on an overcast day - monochromatic and noisy from the traffic on the flyover, but it has a certain melancholic charm.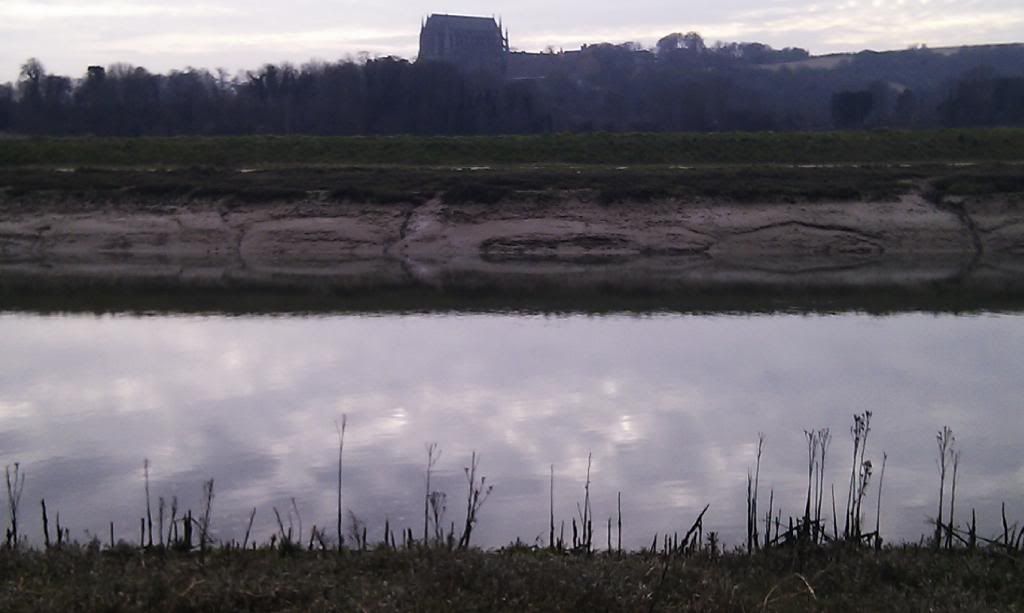 I really like this one of the weeds and the clouds reflected in the river:
Later, in the course of procuring some weed, I had occasion to meet someone on a bench in a churchyard. (Honestly, since I've had to start buying it for myself again, I've found myself in some ludicrous situations for a person of my years, like driving round the suburbs in the rain the other night, looking for a bloke with a dog outside an off-license. It's not dignifies, is it?)
On the bench was a pile of plates topped by a coffee cup and saucer, all covered with the kind of dusty dirt things get if you leave them outside for a few days. Today's photo was chair, so this seemed close enough: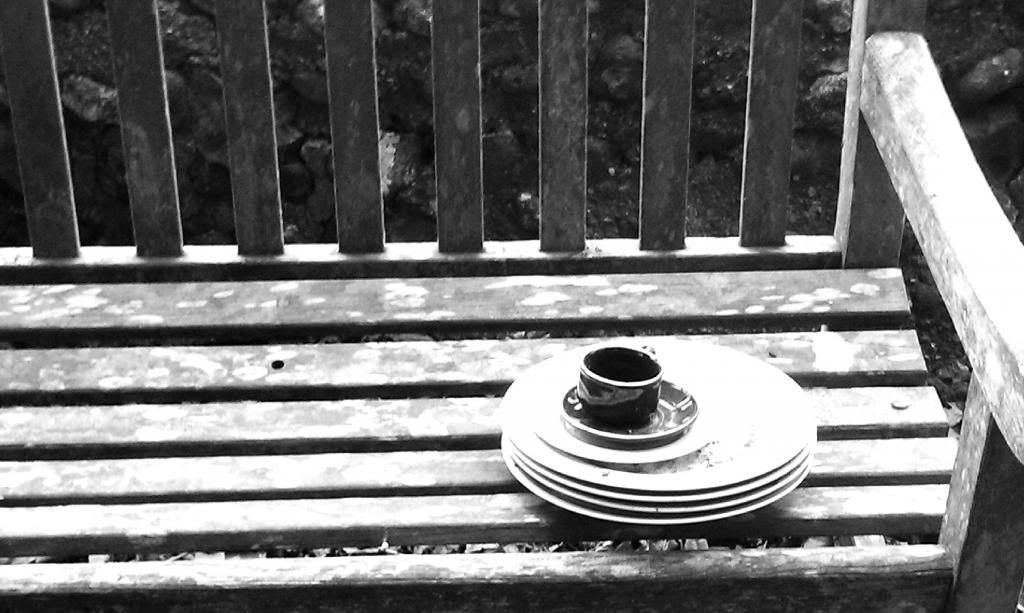 I did take the cup and saucer, but I left the plates.
Today's loss was Alvin Lee, late of Ten Years After, soundtrack to my mid-teens
Laters xxx
11:48 p.m. - 06.03.13

-----------------------------------------------------------------------------------------