annanotbob2's Diaryland Diary
-----------------------------------------------------------------------------------------
Five things
1. Each day is like a sentence that must be completed. An expanse of time to be filled. Mostly I want to be somewhere else, to be someone else.
2. Walking has the bonus of maybe mending my body, which will be a nice surprise gift for my spirit, should it return.
3. A homeless man was killed just where I walked on Monday, just after I walked there, which was the start of horror laid upon horror this week, via the news. Fuck me, what kind of a state
have we let our society get into? What will we tell our grandchildren?
3a. Amazon - what a bunch of cunts. Not only do they not pay tax, but it turns out working conditions at their depots are demeaning and de-humanising - the sort of conditions that would only be tolerated in a time of mass unemployment and meagre benefits. Vile - I feel dirty reading my kindle and am on the verge of getting rid of it. Held back by my reliance on adjustable font sizes, and the lack of new mountains of books requiring shelving. Hil posted this the other day: To believe in something and not to live it is dishonest.-Gandhi, which means the kindle has to go, right? OK. Current novel is the last thing I'll read on it. Fuckers.
3b The hideous juxtaposition of the Billion Women Rising (global, protesting against violence against women but largely unremarked by the media), and the coverage of the murder by the Paralympian which was just fucking vile.
3c. Enough aready, I could go on all night.
4. I am going to take Alfie, Dodgy Nephew's dog, walking with me a couple of times a week. I took him for a test-walk with Sis and Niece's chihuahua. It was cold.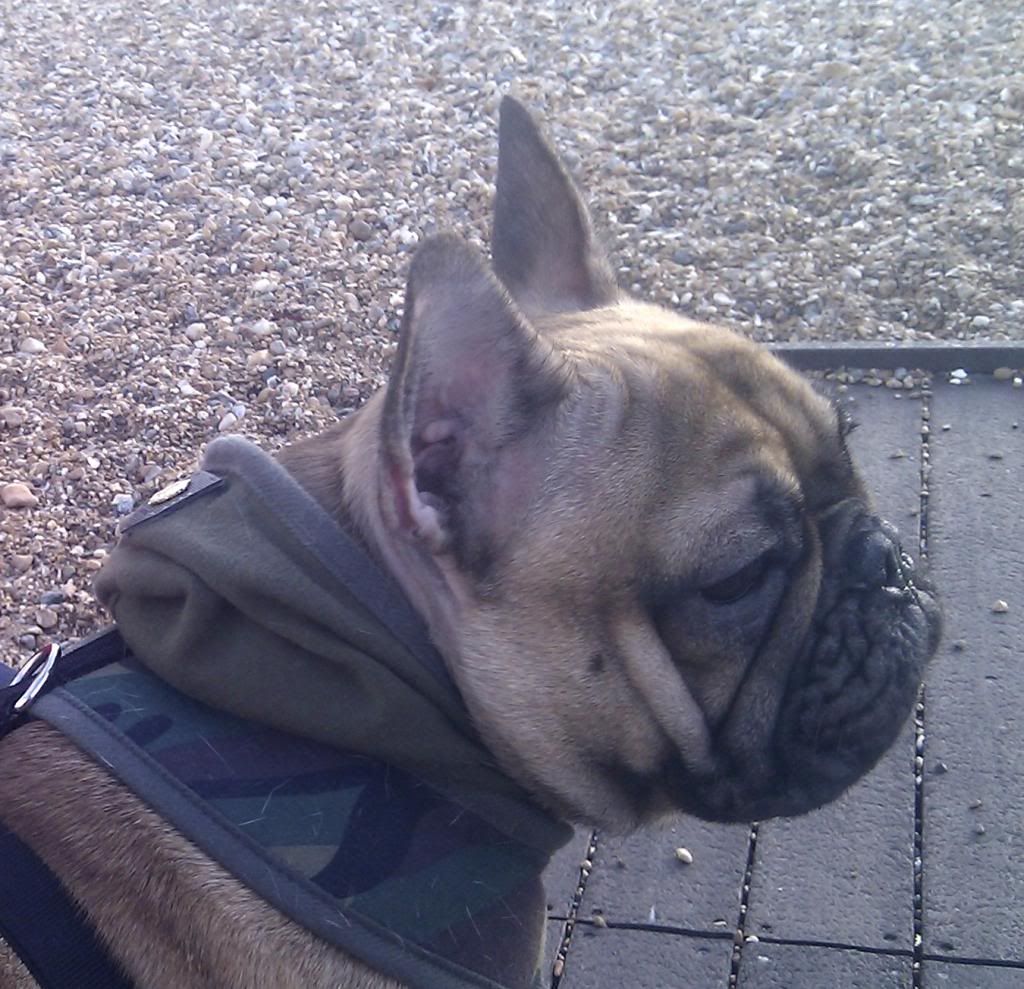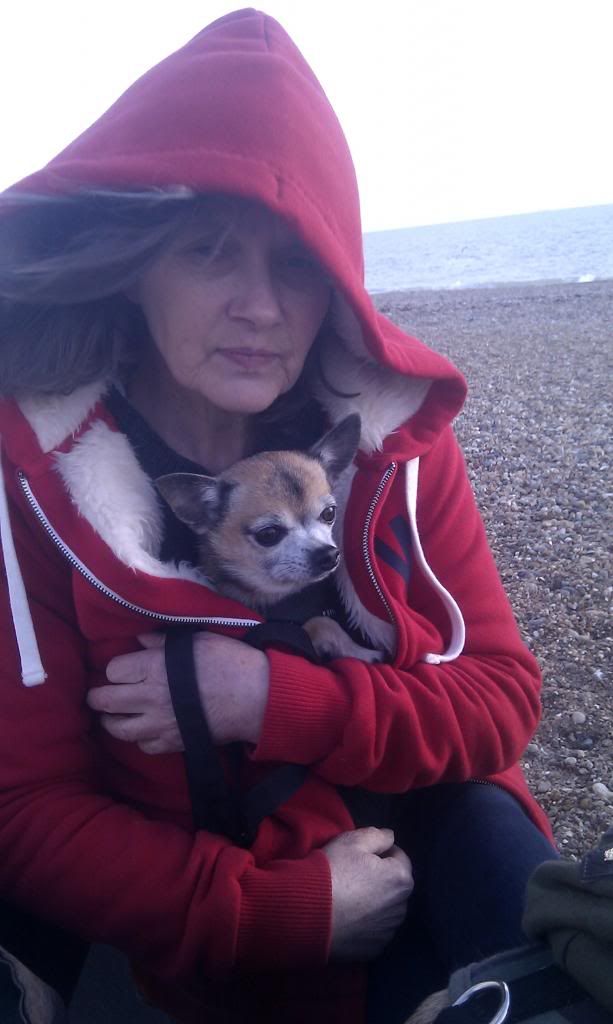 I don't know if it will work out, but Alfie doesn't get enough walks and they live quite nearby. It depends on whether or not a) I can control him, which I probably can as he's apparently a softie and quite amenable and b) I get harassed by other dog-walkers, many of whom are frankly obssessive about dogs and unutterably tedious.
5. The photo-a-day keeps throwing up topics that trigger all kinds of unwelcome shit. "Love is..." Yeah, fuck off, the lot of you. Today's: "Perfect" - again, fuck off.
12:18 a.m. - 17.02.13

-----------------------------------------------------------------------------------------