annanotbob2's Diaryland Diary
-----------------------------------------------------------------------------------------
I would walk 500 more
I let myself get too focused on the walking so that when yesterday it pissed down copiously, icily and relentlessly, I lost the plot comprehemsively, embarrassingly, predictably. (Sorry about that - just read something else about how the key points of fine writing include the absolute avoidance of adverbs, which seriously pisses me off.)
I don't possess any properly waterproof clothes or shoes and realise that I haven't even considered that aspect of my wardrobe since I learned to drive 20 years ago. Which is kind of shocking, to not have noticed never having to walk in the pissing rain, after having been unable to avoid it for the first forty years of life. Back then I was proper poor and just got soaked, waterproof gear having always been expensive, apart from plastic cagoule-type things that kept your top half dry while delivering a constant stream of liquid onto your arse and thighs.
It was back to drizzle today, with intermittent half-hearted showers, so I was back out there, this time armed with my mp3 player, which raised two issues. Firstly, what is this thing called shuffle and why is it so not random? Of the first seven tracks, three were by the Travelling Wilburys and two by Bill Withers, which is OK, but why does it do this? The other thing is how the fuck do people manage to consistently not sing out loud when listening to music? I was doing OK until Joe Jackson started on the chorus
and then thought fuck it and just belted it out. On a fairly quiet bit of pavement. I'm not mad, you know.
After being mental yesterday (I did get out for a bit, just not 7,000 steps), the sea today was calm and lovely. Can I say it's very hard to get the horizon horizontal with a phone camera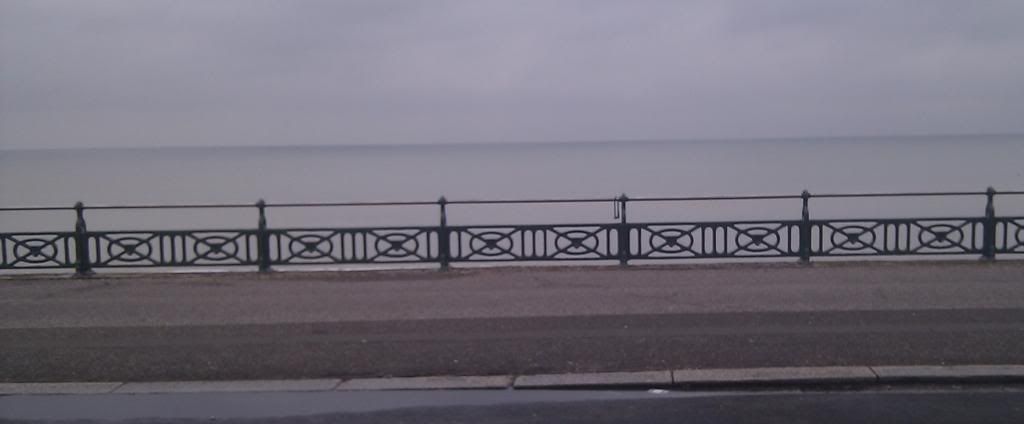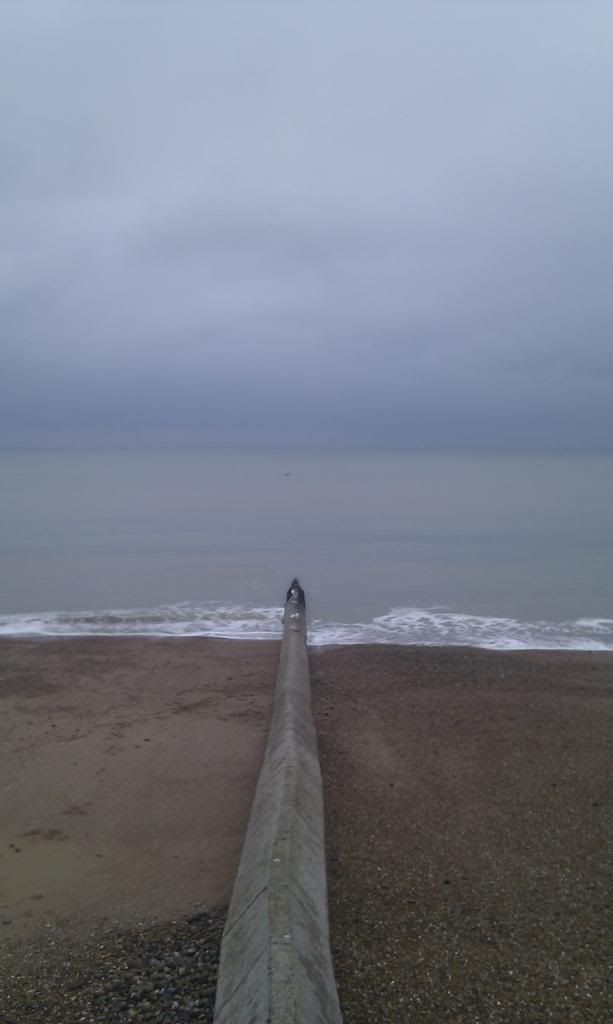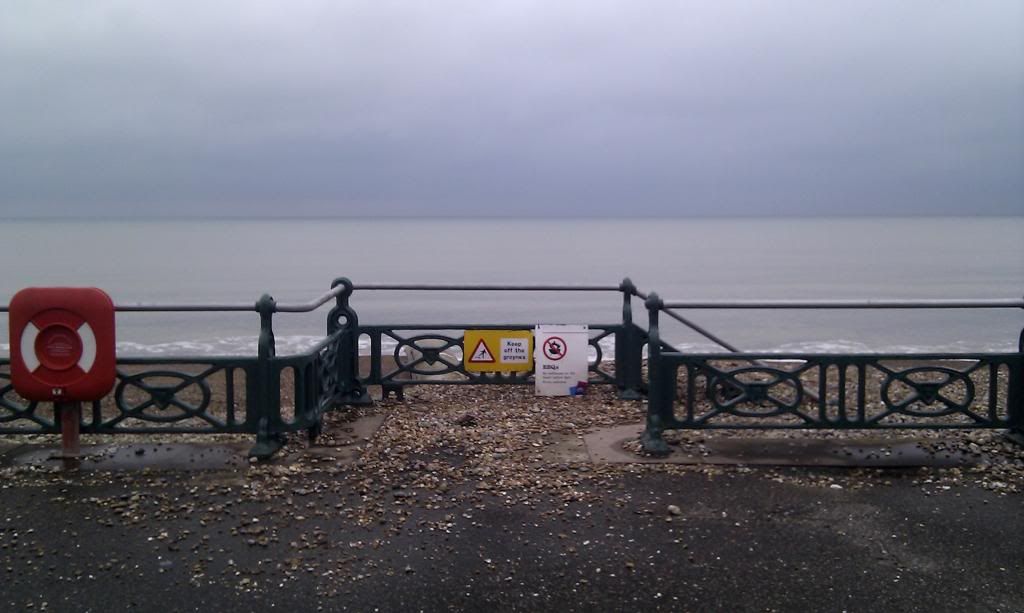 Tomorrow I hope to be chitting my potatoes, up at the allotment. Bet you can't wait to hear about that.
xxx
8:49 p.m. - 11.02.13

-----------------------------------------------------------------------------------------